Advantages of Investing in Aluminium Casement Windows Oct 31, 2023 By &nbspFenesta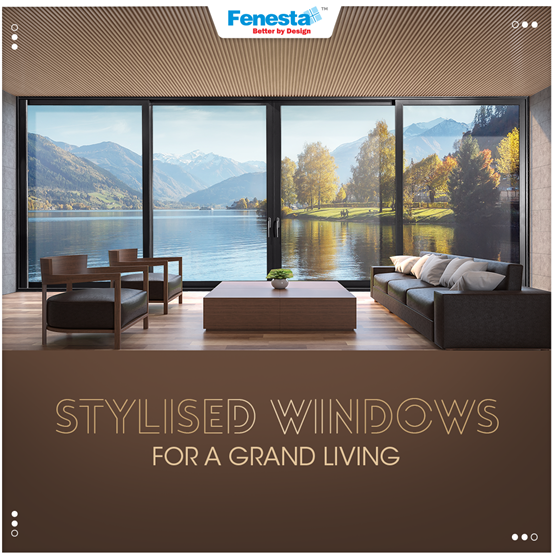 When it comes to choosing the perfect windows for your home, the options may at times seem overwhelming. Aluminium casement windows are a window style that has steadily gained a lot of popularity in recent years. These windows, with their sleek design and impressive features, offer many benefits for your home.
Understanding Aluminium Casement Windows
Aluminium casement windows are a type of window that opens outward or inward on hinges and may even be operated with a crank handle. What sets these windows apart is their frame material – aluminium. The material is known for its durability, strength, and versatility. It allows for the creation of slim and sleek window profiles, while also offering a range of impressive benefits Aluminium casement windows can easily be opened and shut and the large frames with clear, durable glass options and minimal sightlines allow ample light into any room. Aluminium casement windows are also highly versatile and can be installed in almost every room of your home, including bedrooms, bathrooms, kitchen, and even the study.
Whether you are moving into a new house or upgrading your old one, here are some of the biggest advantages of installing aluminium casement windows:
Energy Efficiency

Noise Insulation

Low Maintenance

Better Home Security

Rainwater and Storm-Resistant

Sleek Profiles

Design Flexibility
Energy Efficiency
Aluminium casement windows are highly energy efficient. The aluminium frame, combined with modern thermal break technology, helps minimise heat loss, making them ideal for both cold winters and scorching summers. Their energy efficiency also helps reduce heating and cooling costs, contributing to a more environmentally friendly and cost-effective home.
Noise Insulation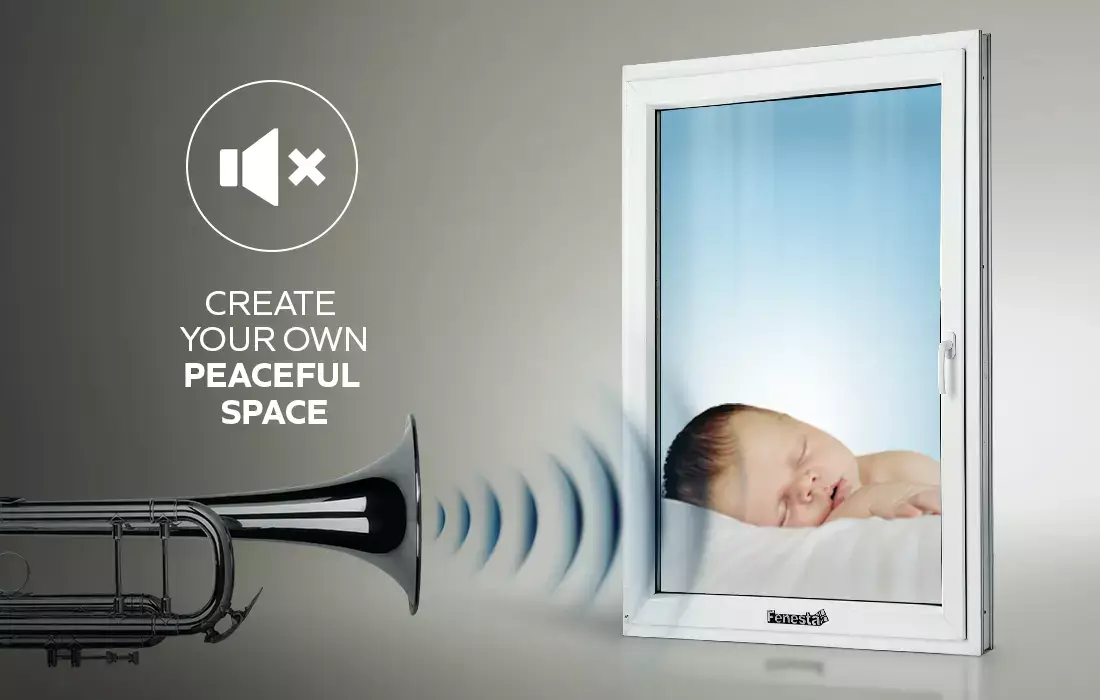 If peaceful ambience is a priority for your home, aluminium casement windows are an excellent choice, thanks to their noise insulation properties. The sturdy aluminium frames with double glazed laminate glass options effectively block out external noises, creating a calm and relaxing living space. This feature is particularly valuable for homes in urban areas or those located near busy streets.
Low Maintenance One of the key advantages of aluminium casement windows is their low maintenance. Aluminium is resistant to corrosion, rust, and decay, ensuring that your windows stay in excellent condition for years to come. Unlike wooden frames that may require regular painting or staining, aluminium frames only need occasional cleaning to maintain their appearance.
Improved Home Security
Security is a top concern for homeowners, and aluminium casement windows offer enhanced protection in this regard. The robust construction of aluminium frames makes them difficult for intruders to breach. Additionally, modern casement windows come with advanced locking systems and an option for adding grills, further fortifying the home's security quotient. Choosing windows with multi-point locking mechanisms can provide you with a lot of peace of mind.
Rainwater and Storm Resistance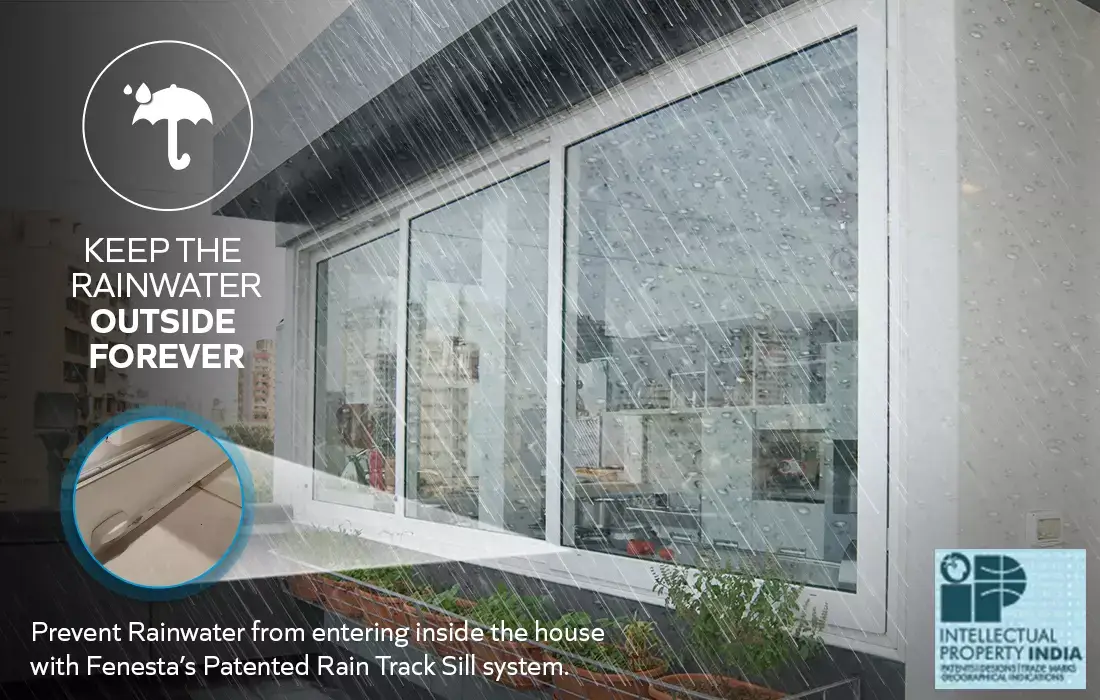 Aluminium casement windows are designed to withstand adverse weather conditions. They are highly resistant to rainwater and storms, making them an excellent choice for homes in regions prone to heavy rainfall or hurricanes. Their tight seals and sturdy construction keep water, dust, and wind at bay, ensuring your home remains dry and clean.
Sleek Profiles
Aluminium casement windows can be designed with minimalistic sightlines that ensure you have unobstructed views of the outside. The sleek profiles look elegant and enhance the aesthetic appeal of the space.
Design Flexibility
The sleek and contemporary designs of aluminium casement windows add a touch of elegance to any home. The slim frames maximise the amount of natural light entering your living spaces, creating a bright and inviting atmosphere. These windows are also available in various finishes and colours, allowing you to customise them to match your home's aesthetic.
Choosing the Right Aluminium Casement Windows
When renovating your home, it is important to put in due research and choose only what best suits you and your needs. Similarly, when installing aluminium casement windows, selecting the right window for your home is essential. Consider factors such as aperture size, frame thickness, insulation properties, and style options that perfectly complement your home and your preferences. Further, choosing a trusted manufacturer is paramount. Reputable aluminium window manufacturers invest in quality materials and craftsmanship. They also stay updated with the latest aluminium window designs and technologies, ensuring you receive windows that meet modern standards of safety as well as aesthetic requirements. This can help you make an informed decision and ensure the windows are tailored to your specific needs.
Aluminium casement windows offer a number of advantages that set them apart from other types of windows. It is crucial to select the right aluminium casement windows and partner with a reputable manufacturer. By doing so, you'll not only enhance the aesthetics of your home but also improve its comfort, security, and energy efficiency.

Sahil Ahuja
09 Jan 2019

Good product and awesome team.

Anil Singhal
09 Jan 2019

Happy with the quality and service Team

Subha Singh
09 Jan 2019

I like the service offered by fenesta. Its one of the best upvc window making company. Thanks to fenesta raipur and Mr.prakash

Nimesh Kher 
09 Jan 2019

It's great I have recently renovated my room with fenesta windows really mind blowing.

Rakesh Baweja
09 Jan 2019

Happy with the team and services