How to Choose the Right Balcony Windows for Your Home? Oct 25, 2023 By &nbspFenesta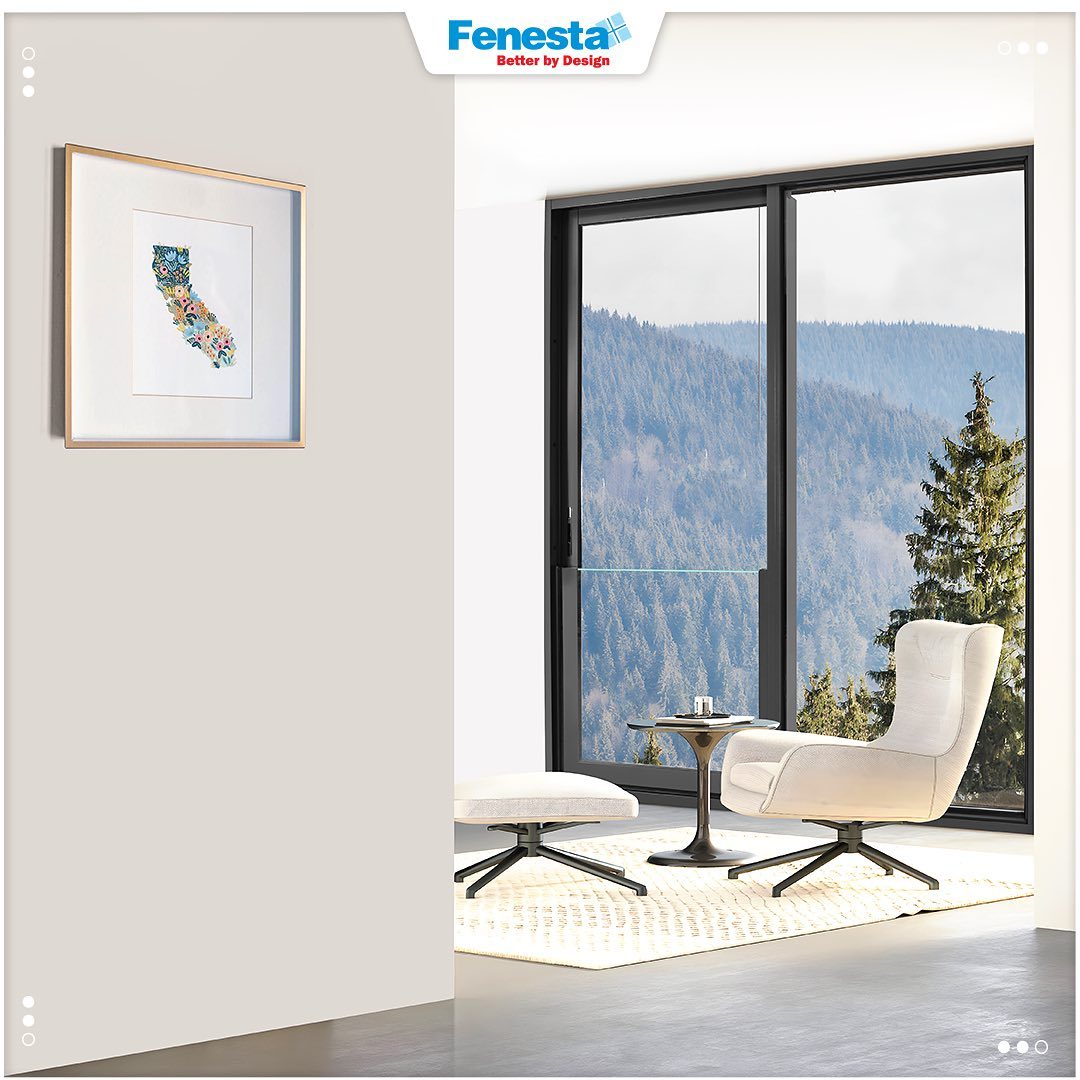 In today's urban apartments, the concept of large outdoor spaces seems to have disappeared completely because of space constraints. They are slowly being replaced by mid-sized balconies, which give the feeling of being connected with the outside world without occupying a large area. A well-designed balcony not only gives you your very own 'fresh air corner' but also does a great job of enhancing the curb appeal of your house. Whether you are building a new house or renovating your old one, this is an area that you cannot ignore.
From placing some aesthetic patio furniture to using the right décor items, there are so many things you can do to spruce up the space. Choosing the right type of balcony windows and doors is one of the easiest and most effective of all of them. Other than being an entrance for fresh air and sunlight into the house, they also do a great job of defining your home's aesthetic appeal. So, paying a little attention to these two elements can help conveniently elevate the overall appearance in a way that nothing else can.
How to Make the Right Choice
Currently, there is a myriad of options available in terms of style, colour, finish, etc. for balcony windows, so making a choice can at times be quite a challenge. To make sure that you pick the right windows for your balcony, here are some factors that you can take into consideration:
Size
This is an important aspect that you need to keep in mind when zeroing in on window options. After all, the windows and doors act as a physical barrier between the indoor and outdoor spaces. So, you should always choose a window size that offers ample sunlight and a great outside view without compromising your privacy.
Style
There are a large number of style options available in the market for balcony doors and windows. Some of the most common ones include sliding, casement, top-hung, tilt-and-turn, etc. Each one of these designs has different functionalities and comes with its own set of advantages. For example, if space is an issue, then you should go for a sliding window for your balcony.
Material
While buying windows or doors for a balcony, you will find a number of different material options in the market. However, uPVC and aluminium are the two most popular window and door framing materials available today. Both of these materials have several advantages, which make them suitable for different situations. For example, aluminium is a lightweight yet strong material that is preferred because of its durability. It can also hold the weight of heavy glass in those large floor-to-ceiling windows. uPVC, on the other hand, is known for its energy efficiency and easy maintenance. All you need to do is figure out which one of these two caters to your specific requirements and then make a decision.
Security
This is an aspect that you cannot ignore while choosing the right windows and doors for your balcony. Usually, all options come with sturdy frames and stable hinges, but it is always better to pick the ones that have additional locking mechanisms.
Functionality
Other than these, there are a few smaller things that we tend to overlook while making a choice. However, these elements can actually make a huge difference in your overall living experience. These things include sun protection, noise reduction, etc. While choosing a window or door for your balcony, make sure you go for the ones that can help maintain a suitable, ambient temperature in all weather conditions. Similarly, you should also go for windows that come with a higher noise insulation quotient.

Sahil Ahuja
09 Jan 2019

Good product and awesome team.

Anil Singhal
09 Jan 2019

Happy with the quality and service Team

Subha Singh
09 Jan 2019

I like the service offered by fenesta. Its one of the best upvc window making company. Thanks to fenesta raipur and Mr.prakash

Nimesh Kher 
09 Jan 2019

It's great I have recently renovated my room with fenesta windows really mind blowing.

Rakesh Baweja
09 Jan 2019

Happy with the team and services