5 Tips to Choose the Best Aluminium Doors and Windows Jul 07, 2020 By &nbspFenesta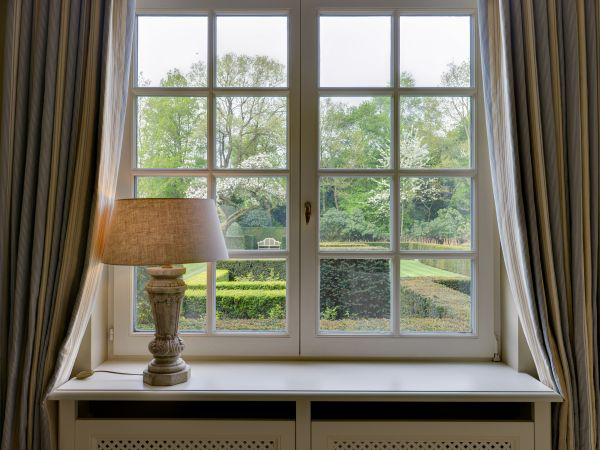 Residing in a beautiful home with your loved ones is something that everyone dreams of. The opportunity to build your abode right from scratch is even more amazing. The planning, design, the selection of materials, cabinetry, and so on - it gives you a sense of content like no other. However, there are a few factors that one needs to keep in mind when designing a home, especially when it comes to building fixtures; they really can amp up the beauty of your house.
Talking about fixtures, aluminium windows and doors can work wonders. One of the latest entries to the world of building fixtures, aluminium frames are known for its aesthetic appeal and excellent properties that they are designed with. These are highly energy-efficient and come with air-tight sealing and double insulation that helps you save on your electricity bills. Other than this, aluminium window frames also have great sound insulation properties, shielding your abode from unwanted external noises. The benefits of aluminum-framed building fixtures are many. However, even with these, selecting the best window frame is extremely important.
Here are some tips that will help you select the perfect aluminium windows and doors for your abode: -
Properties of the Window Frame

Style of the Window

Security

Ease of Maintenance

Budget
Properties of the Window Frame
While ergonomic design and the best-in-class properties are crucial, so is the quality of the frame you choose - the best-quality frame comes with a finesse that's par excellence. In addition to this, prefer those frames which are fusion welded and have silicone sealants that close any gaps between the wall and the frame. Keep these pointers in mind for both aluminium window and door frames.
Style of the Window
The design of the aluminium frame is, of course, a very important aspect. Since there are a lot of styles available, you may end up getting confused. However, you have to ensure that the design you choose complements the architecture of your house. Take the measurements beforehand and select the design accordingly. You can choose from styles like aluminium sliding windows, aluminium casement windows, bay windows, and so on, which are famous for their aesthetics and the ability to amalgamate easily with different types of home architecture.
Security
The safety and security of your home is not something you can compromise on. While aluminium frames are extremely strong and durable, it is still a good practice to check whether the frame you select meets the prescribed industry standards. Additionally, check for characteristics like multiple lock points, doubled or toughened glass, and grills on the frame or on the sill that contributes to improving the security of the house.
Ease of Maintenance
Good quality aluminium windows will always require less maintenance. The frames are designed in a way that they are durable without compromising on the aesthetics. Make sure that the aluminium windows and doors are termite-resistant, corrosion-resistant, and have good insulation against noise, dust, wind, heat and pollution. With these properties, maintaining aluminium building fixtures becomes easier.
Budget
Often, homeowners tend to give a pass to high quality windows because of the expense involved. Here's what many industry experts have to say about that - 'a high-quality aluminium window is a one-time investment; even if the budget is a little higher than the set limit, homeowners should opt for it'. That said, you should definitely check for the best-priced aluminium frame and go for the one that suits you.
Jot down all of these points on a checklist if need be, as that will help ensure the best quality aluminium windows and door frames for your abode to give it the graceful aesthetics it deserves.

Sahil Ahuja
09 Jan 2019

Good product and awesome team.

Anil Singhal
09 Jan 2019

Happy with the quality and service Team

Subha Singh
09 Jan 2019

I like the service offered by fenesta. Its one of the best upvc window making company. Thanks to fenesta raipur and Mr.prakash

Nimesh Kher 
09 Jan 2019

It's great I have recently renovated my room with fenesta windows really mind blowing.

Rakesh Baweja
09 Jan 2019

Happy with the team and services