5 Spaces Where You Can Best Use Frosted Glass In Your Home Oct 09, 2015 By &nbspFenesta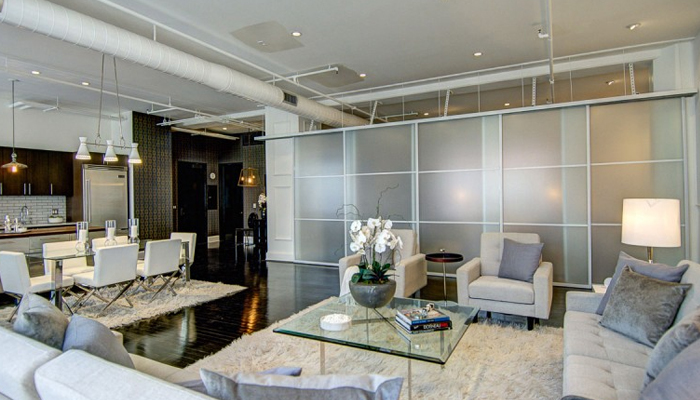 Frosted windows are a beautiful solution for homeowners who want privacy, better light control and an artistic edge to their homes. These uPVC windows are extremely easy to install and come in a wide range of applications that can transform a room's view instantly. Following are five home spaces where frosted windows can work wonders:
Bedrooms: Homeowners install frosted glass windows for one main reason -privacy. These have a great appeal and are interesting to look at. Also, as frosted glass keeps excess light from entering the room, it can help recreate your room's atmosphere with a dim-lit setting.
Children's Bathrooms: Frosted glass can be used in kids' bathrooms to prevent the young from getting distracted. Whimsical patterns can also be added to maintain the privacy in an artistic way.
Attics: High windows in attics invite maximum sunlight as compared to other windows. Instead of putting coverings on these windows, consider using frosted glass with decorative designs to keep the excess sunrays from penetrating the room.
Home Libraries: Frosted glass can be a perfect solution for your libraries and home offices. These can help cast a soft light while maintaining your privacy at the same time.
Kitchen Gardens: Enclosed kitchen garden with frosted glass windows and doors can help detract direct sunlight. You can opt for colorful varieties of glass and help maintain your plants for a longer duration of time.
Since frosted glass is not too heavy on the wallet, take out some time and redo your home windows and doors to get that added privacy you have always wanted. It will help keep the prying eyes at bay!

Sahil Ahuja
09 Jan 2019

Good product and awesome team.

Anil Singhal
09 Jan 2019

Happy with the quality and service Team

Subha Singh
09 Jan 2019

I like the service offered by fenesta. Its one of the best upvc window making company. Thanks to fenesta raipur and Mr.prakash

Nimesh Kher 
09 Jan 2019

It's great I have recently renovated my room with fenesta windows really mind blowing.

Rakesh Baweja
09 Jan 2019

Happy with the team and services