3 best surrealistic rooms to be found Mar 07, 2016 By &nbspFenesta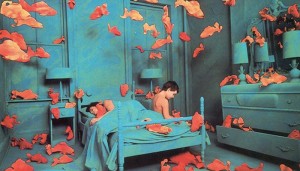 A sheer delight to the eyes, surreal room spaces are often breathtaking and mind boggling. The zenith of creativity and artistry of artists can be seen through surreal artwork. Artwork and artists have truly evolved and reached all new highs and surreal art is precisely its evidence. The dictionary defines surreal as -having the disorienting, hallucinatory quality of a dream; unreal; fantastic. Surreal interiors or rooms are designed using a larger than life approach. The designs can be inspired by visions, dream, real life scenarios or childhood memories. It often takes weeks and months at end to create such designs. There are various artists across the world who make surreal designs. They work on various spaces like stores, restaurants, malls, cafes and even home space. Most of their works are showcased across the world through various forums and exhibition institutes. It's not common to have surreal rooms and very few people have surreal rooms designed for them. Illustrated below are 3 of the most famous surreal designers' works from all across the world: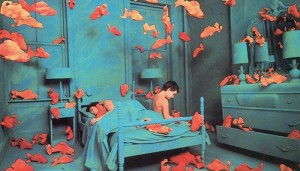 The above work is a surreal illustration by artist Marcel Wanders.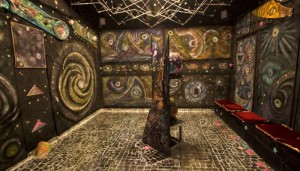 This creation is named Black Birds and is a brainchild of Jeeyoung Lee.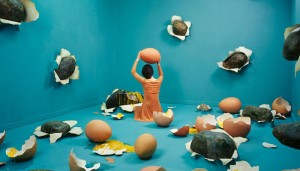 Infinity Mirrored Room is what the Japanese artist, Yayoi Kusama names it. Like it? Ever seen a surreal room in person? Who are your favorite surreal artists? Have any surreal interior works that you have always desired to have in your own room? Share your thoughts, favorites and opinions with us.

Sahil Ahuja
09 Jan 2019

Good product and awesome team.

Anil Singhal
09 Jan 2019

Happy with the quality and service Team

Subha Singh
09 Jan 2019

I like the service offered by fenesta. Its one of the best upvc window making company. Thanks to fenesta raipur and Mr.prakash

Nimesh Kher 
09 Jan 2019

It's great I have recently renovated my room with fenesta windows really mind blowing.

Rakesh Baweja
09 Jan 2019

Happy with the team and services