3 ways to take care of your balcony doors Mar 08, 2016 By &nbspFenesta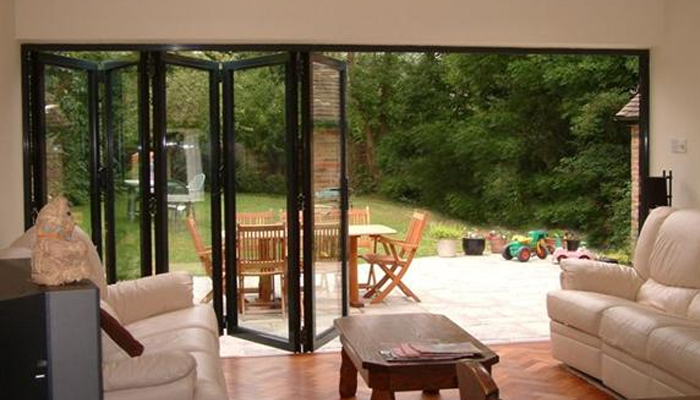 Balcony doors are a beautiful addition to your home, but maintenance is the only way to ensure they remain attractive year after year. Paying attention to your doors' needs isn't complicated if you begin when your doors are new (or new to you, like when you move in); this way, if a problem arises, you're likely to know what it is or how to care for it with little investigation. The basics for balcony door care are glass care, frame cleaning, and managing condensation. Whether your glass has a specialty coating or not, it's important to clean it occasionally to make sure the glass it clear and will perform well. Wash the glass with a mixture of mild dish soap and water. Rinse with clear water and wipe dry with a soft, lint-free cloth. Never use petroleum-based cleaners, caustic chemicals, razor blades, putty knives, abrasive pads, or high-pressure water hoses to clean your glass. For screens, it's best to use a mild soap with water and a soft brush; rinse and wipe dry, same as for the glass. For the frame of your door, it will be important to check the lubrication on all sliding windows or door tracks or rollers. Lubrication is recommended at least once per year (areas with highly salty air should lubricate twice a year). Examine your weather stripping to make sure your airtight seal has not been compromised. Vacuum the tracks to remove dirt and debris. Wash the surface of the frame with mild soap and water, and wipe dry with a soft cloth. Again, do not use abrasive or acidic cleansers, which may damage the finish. Moisture management can affect the comfort of your home, so be sure to follow these steps to manage condensation and ensure proper door drainage, especially if you are experiencing condensation on the inside of the glass. Check all the windows and doors for airtight seal. If the balcony door is in an area with high humidity (pool room, kitchen, bathroom), consider using an exhaust fan. Or, if the room still has issues and, is not a high humidity room, add a ceiling fan. For drainage problems, check the areas where water collects after rain. Ensure drain holes are not blocked. Clear them with a soft brush, if necessary. Following these simple steps for maintenance will ensure long lasting, beautiful balcony doors. If you just moved to a home with balcony doors, these steps will also make a great checklist of things to examine to ensure your new doors will not cause you any problems as you enjoy them.

Sahil Ahuja
09 Jan 2019

Good product and awesome team.

Anil Singhal
09 Jan 2019

Happy with the quality and service Team

Subha Singh
09 Jan 2019

I like the service offered by fenesta. Its one of the best upvc window making company. Thanks to fenesta raipur and Mr.prakash

Nimesh Kher 
09 Jan 2019

It's great I have recently renovated my room with fenesta windows really mind blowing.

Rakesh Baweja
09 Jan 2019

Happy with the team and services