Interior Design trends: Modern Doors Mar 08, 2016 By &nbspFenesta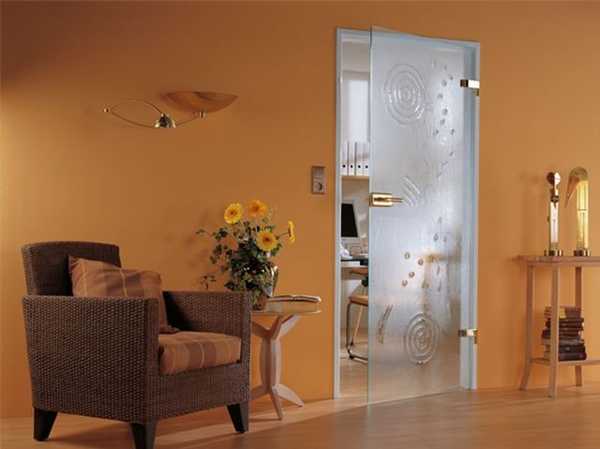 Your entrance doors are one of the first things your guests see and should say something about your personality, your style, and your home. Nowadays there are no limitations on what entrance doors can be made of or made to look like. The tough part is taking all the options and getting something that is truly -you. Classic glass entry doors are made from tempered glass, which is quite strong. You can have custom ironwork made around the glass to create a pattern of your choice. The glass can be clear or glazed, colored or plain, and you have a variety of options for side panels flanking the door, if you choose to go this route. They may not seem modern, but wooden doors are still quite popular because they can easily be made to fit different trends and styles. For an Asian-inspired or woodsy/country feel, wooden doors are a great option. From intricate carvings to gorgeously stained grains, wood has a wow factor that, with the right upkeep, can last for years. Steel may seem like a cold approach to entrance doors, but this metal has a lot to offer when it comes to design as well. Hollow metal doors are light as wood but strong as steel, and can be designed to fit your whim. Metals can be painted, molded, and welded creatively to generate a one-of-a-kind doorway for your one-of-a-kind home. No-hassle maintenance is associated with PVC doors, which look like painted wooden doors. They don't warp, fade, or rot, and can be painted any color under the sun. PVC doors may not feel modern, but they make excellent entrance doors for people looking for a consistent look that won't degrade over time - that is the modern factor. Any of these compositions can be made to fit your style. It may take some creativity, though. Try new decoration options like wreaths, doorknockers, hardware (knobs, latches, and hinges), or adding other elements to you entrance like flowers or small trees.

Sahil Ahuja
09 Jan 2019

Good product and awesome team.

Anil Singhal
09 Jan 2019

Happy with the quality and service Team

Subha Singh
09 Jan 2019

I like the service offered by fenesta. Its one of the best upvc window making company. Thanks to fenesta raipur and Mr.prakash

Nimesh Kher 
09 Jan 2019

It's great I have recently renovated my room with fenesta windows really mind blowing.

Rakesh Baweja
09 Jan 2019

Happy with the team and services