Creating an impressionistic bedroom Mar 07, 2016 By &nbspFenesta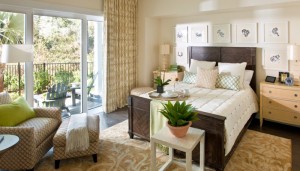 Homeowners nowadays have significantly warmed up to the idea of creating lavish bedrooms. Spaces as these are more than just a room in a house. They are a safe haven where you can unwind after a long at work. Also, a well-decorated bedroom can speak volumes about your personality. Here are some tips on how you can create a bedroom that will be hard to say goodbye to every morning.
Colors - Use of dark colors on the walls and ceiling can make your room caved and unattractive. Instead, you can opt for subtle colors like earth hues or pastels and contrast them with darker colored accessories like rugs, pillow cases and drapes. Try to invite as much of natural light in the room as you can. It will liven up your bedroom by giving it a visually appealing look.
Decor - While deciding on the decor, the bed should be taken as the axial point. You can consider having a smaller bed and accordingly decorate the room. Too much furniture will again make the room look cramped. It is important to have physical space to allow you to move freely.
Corners - Having cozy corners in your bedroom can greatly enhance the utilization of your alone time. If you are an avid reader, you can create your reading nook by placing a comfortable sofa-chair and a lamp. Having such corners will only make you spend more time in your bedroom.
Artwork - You can also consider having a beautiful piece of artwork installed that can draw your attention every time you enter the room. Moreover, you can accentuate the appeal of your art by placing artistic flower vases and lamps in the room.
Bedrooms with a strong visual impact must maintain harmony and consistency. Hence, choose a setting that transports you to your own dream world. Sure, it would require considerable time and investment. But once the set is ready, it will be worth every minute and money spent.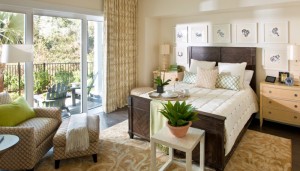 Sahil Ahuja
09 Jan 2019

Good product and awesome team.

Anil Singhal
09 Jan 2019

Happy with the quality and service Team

Subha Singh
09 Jan 2019

I like the service offered by fenesta. Its one of the best upvc window making company. Thanks to fenesta raipur and Mr.prakash

Nimesh Kher 
09 Jan 2019

It's great I have recently renovated my room with fenesta windows really mind blowing.

Rakesh Baweja
09 Jan 2019

Happy with the team and services