Welcome Festivals Through Artistic Doors And Windows! Oct 25, 2016 By &nbspFenesta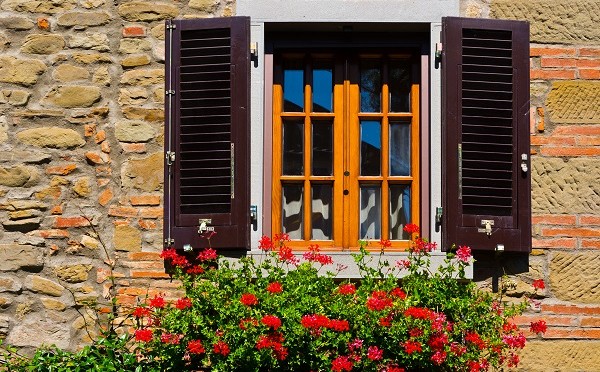 Spruce up your home with these artistic pieces As the festival season is nearing, many plan on getting their homes renovated. Sometimes, even a slight change in the arrangement of your interiors can alter the look of your home in the most striking manner. Windows and doors are the main highlights of any home. By changing their style, one could dramatically enhance the appeal of their abode. Innovative and artistic windows and doors are meant to elevate the charm of your dwelling. Their attractive designs perfectly complement the aura of festivity in your home. Versatile and utile, they are an ideal pick for refurbishing your house this festival season. Stained or Painted Windows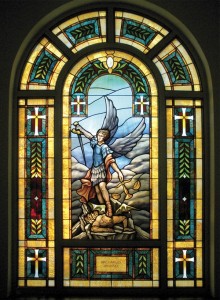 A stained window
These are the most popular kind of artistic windows available in the market. Made from stained glasses, these windows have colorful patterned stains for an eclectic appeal. You can easily choose from a wide range of artistic stained designs and then add them on your transparent windows to refresh their style.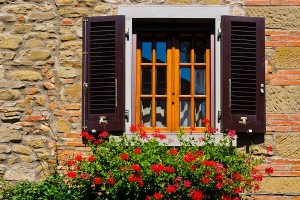 A painted window decorated with flowers
Similarly, you can also get your windows painted from a professional. A plain vibrant stroke on your window is sure to lend your home a vivacious look. Opaque or transparent, these minor but prominent changes look best for any window type. You can even paint it yourself for added fun. Vintage Windows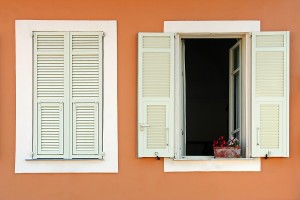 An old window
Nothing adds more elegance to your home than a vintage piece. Whether you live in an apartment or a villa, it is possible to add an antique touch to your home by installing a vintage-themed window. For those who want to refurbish their house in a classy manner, this is a lovely choice. With a simple distressed or faded effect, you can get the perfect vintage vibe suitable for your home. Cut-Out Pattern Doors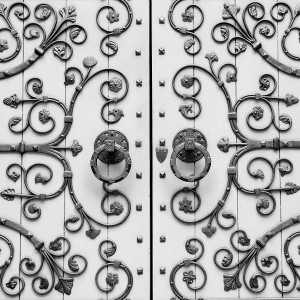 A vintage door with spiral cut-out patterns
Casement doors with intricate cut-out patterns are sure to engage your guests. You can complement such doors with designer door handles for an enhanced appeal. They are typically made from a sturdy material and feature charming abstract designs. They not only look enticing but they also promise lasting durability and style. This door type is very common and can be seen on many houses, large or small. Available in an antique format, such doors are sometimes coupled with animal head knockers for a royal look and feel. You can even try this pattern on the partition doors of your rooms. Textured Or Carved Doors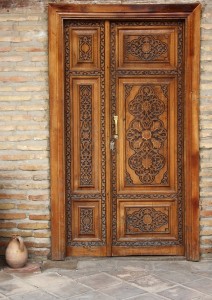 Elegantly carved door
Textured doors can be aesthetically pleasing. Frosted glass doors with polychromatic details, wooden doors with carved or embossed detailing are few examples of textured doors. These doors come with hand-made carvings for a luxurious appeal. With their flawless artisanship and meticulous designs, these doors make for a regal choice. We all love to engage in a pre-festival shopping and refurbishing. It is an ideal time to discard the old and embrace the freshness of something new and unconventional. By installing this artistic range of doors and windows, your home will speak volumes of your aesthetic taste.

Sahil Ahuja
09 Jan 2019

Good product and awesome team.

Anil Singhal
09 Jan 2019

Happy with the quality and service Team

Subha Singh
09 Jan 2019

I like the service offered by fenesta. Its one of the best upvc window making company. Thanks to fenesta raipur and Mr.prakash

Nimesh Kher 
09 Jan 2019

It's great I have recently renovated my room with fenesta windows really mind blowing.

Rakesh Baweja
09 Jan 2019

Happy with the team and services