Is Your House Safe This Festive Season? Oct 24, 2016 By &nbspFenesta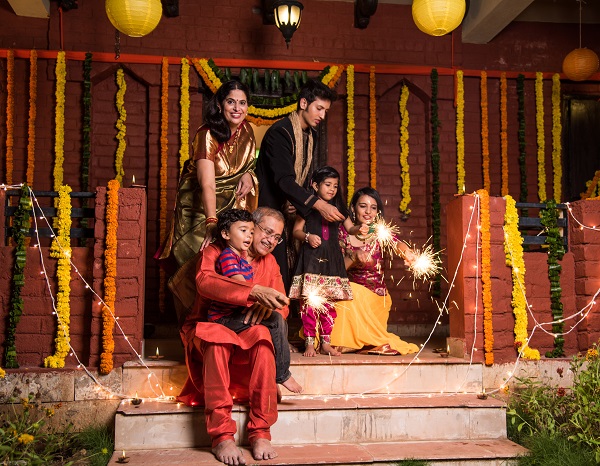 Safety goes hand in hand with festivities Don't forget to think of safety this Diwali The festival of lights, as they call it, comes with an uproar of vibrant traditional outfits, lighting, firecrackers, sweets, etc. It keeps you busy with guests in your house all day, kids running about and friends meeting and greeting you in your neighborhood. However, caution must be exercised in this enjoyment too. Let's look through a guide that keeps your house safe this Diwali:
Theft Proof Doors And Windows Often burglars pull the trigger in situations where you are multi-tasking and unaware. Diwali is a festival that keeps you busy and lets you attend social gatherings or visit your hometown. This gives thieves an opportunity for burglary. What can be done to avoid such a heist is ensuring theft-proof doors and concealed windows. The securely locked doors and windows with good quality multi-point locks and tempered glass that can reinforce your security has become a must-have.
Fire-Resistant Windows India is a country where every other lane is filled with kids of various age groups trying to spark up their rocket for a firework show. Most of the times, these rockets land, not high in the sky, but straight through your window panes. To avoid such a havoc, take precautions beforehand with installing fire-proof windows that resist such a doom.
The Peaceful Bolt Not everybody prefers the hustle-bustle and infinite noises. For such peace lovers and the elderly, it is best to get noise-proof windows installed beforehand. Windows with welded joints and double seals work towards ensuring safety from noise pollution during Diwali. Double Glazed Laminated Glass works best to enjoy the silent firework performance from your window.
Peephole Project Festivals bring-in unwanted guests that come over to meet you. Surely, you don't want thieves to barge in, in the name of guests. That's where a peephole does its job. They are easy to install and available in many styles and brands, including models with up to a 200-degree viewing range. These allow you to see almost everything on the other side of the door, which is what you need at this time.
Be Mosquito-Free The greatest safety measure is to avoid mosquito bites during the time of a festival, allowing you to enjoy to the fullest. Be smart by choosing windows which come with mesh styles which provide sufficient ventilation and sunlight. Fenesta has a range of windows with different meshes based on your requirements. Choose one which keeps the pests out, and the joy in.

Sahil Ahuja
09 Jan 2019

Good product and awesome team.

Anil Singhal
09 Jan 2019

Happy with the quality and service Team

Subha Singh
09 Jan 2019

I like the service offered by fenesta. Its one of the best upvc window making company. Thanks to fenesta raipur and Mr.prakash

Nimesh Kher 
09 Jan 2019

It's great I have recently renovated my room with fenesta windows really mind blowing.

Rakesh Baweja
09 Jan 2019

Happy with the team and services