Ways to Save Money with uPVC Windows Mar 30, 2020 By &nbspFenesta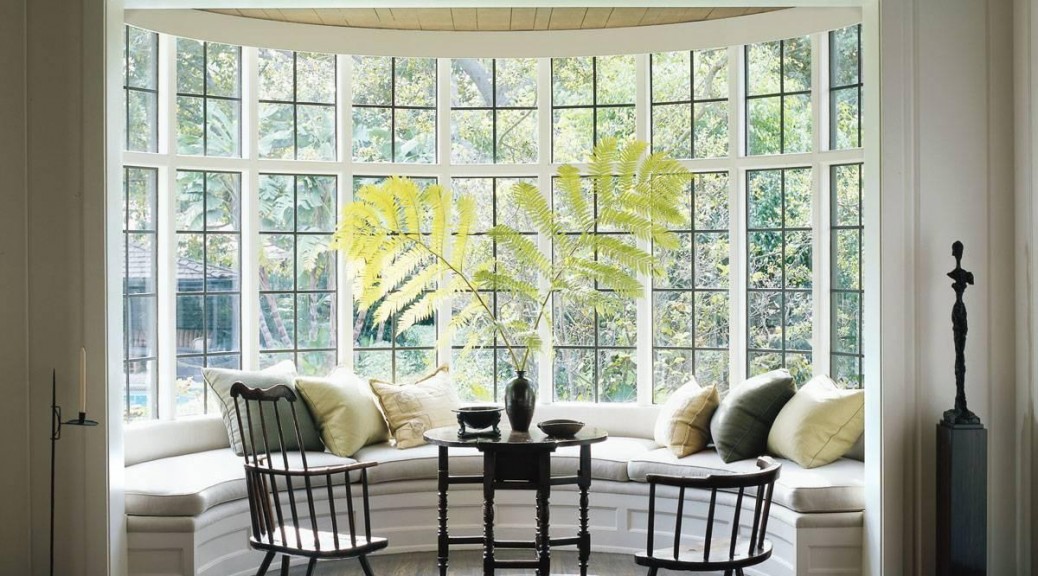 Today, you have a lot of options when it comes to installing windows at your home. However, if you are looking to save some money and to get both form and function, uPVC is the material that you should opt for. If you have taken a look at the price list for uPVC windows, they might have seemed to be a bit on the pricey side. However, when it comes to installing uPVC windows, the price of installation should not be the only consideration you make. uPVC windows can actually help you save a lot of money in the long run. They offer several advantages that completely justify the cost of uPVC windows.
uPVC Windows and Their Advantages
Unplasticised Polyvinyl Chloride (uPVC) is among the oldest polymers and is a material that is easy to maintain, durable, rot- and rust-resistant. Once installed, your uPVC windows are going to last for a long time to come. The price of uPVC windows in India is more than that for wooden windows but with their long-lasting nature and minimal maintenance requirements, uPVC windows are actually a smarter choice. A symbol of durability and strength, uPVC windows also have thermal insulation properties and help contribute to maintaining a consistent temperature inside your home. uPVC does not rust or rot and can be easily recycled. Apart from this, uPVC windows also offer sound insulation and for maintenance, all you need to do is clean them with a soft cloth and soapy water to ensure they look as good as new even years later.
Saving Money with uPVC Windows
The price of uPVC windows in India is not just justified by the numerous advantages they have to offer; installing uPVC windows can actually help you proactively save a lot of money.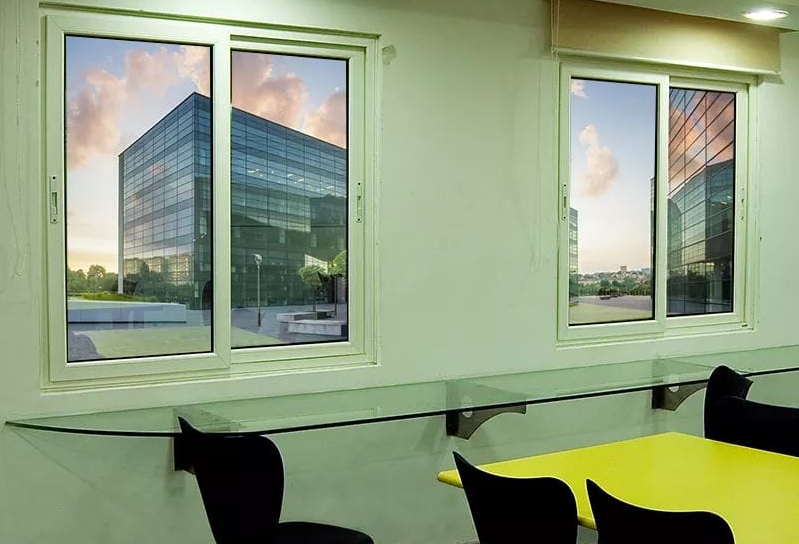 Reduce Your Electricity Bills
The rising costs of electricity are a cause of concern for numerous people. While air conditioners during the summers and heaters during the winters are essential these days, they are a major contributor to the exorbitant electricity bills you end up paying. From investing in energy-efficient appliances to limiting how often they are used, there are many steps that people take to keep their electricity bills low. However, what a lot of people fail to realise is that the highest energy loss is through the doors and windows. Even when closed, regular windows and doors can let in drafts, keeping your appliances working overtime in order to maintain a comfortable temperature. This scenario can change if only one opts for uPVC windows for their home.
As mentioned, uPVC windows offer high thermal insulation. What this means is that not only are the windows custom made to fit your aperture perfectly, ensuring that there are no cracks in the installation, but they also do not allow for heat to pass through them.
During the summers, the windows will prevent the cool air from escaping the inside of the house and during the winters, they will ensure that the heat is properly contained indoors. As there is no loss of heat or cool air from inside the house, your cooling and heating devices get a respite which, in turn, will help reduce your electricity bills.
Long-Lasting Windows
There is no point in getting a cheap window installed if you have to shell out a lot of money in repairing, maintaining, or replacing it often. uPVC windows, on the other hand, will not rust, rot, warp, or fall victim to any issues that plague other window materials. This means that you pay for uPVC windows installed actually make it quite cost-effective in the long term.
Save on Maintenance Costs
Unlike other window materials, uPVC does not require regular fixing or painting to ensure that your windows remain in good condition. For cleaning your uPVC windows, all you need is a mild detergent, water, and a soft cloth. You can make soapy water and give your windows a wipe down with the soft cloth. Generally, cleaning your windows twice a year should suffice for helping them maintain their quality and looks.
Weather Resistance
Another advantage that uPVC windows offer is that they will keep your indoors safe no matter what the weather is like outside. These windows don't just offer thermal insulation but are also resistant against storms and high-speed winds. Apart from being durable and saving you from expensive repair costs, uPVC windows also ensure that bad weather cannot ruin your interiors.
With so many ways in which uPVC windows can help you save money in the long run, the price list for uPVC windows starts looking worth the investment. You can choose to get your windows in custom made designs, colours, glazing options, and finishes so that you never have to compromise with the aesthetics of your home.

Sahil Ahuja
09 Jan 2019

Good product and awesome team.

Anil Singhal
09 Jan 2019

Happy with the quality and service Team

Subha Singh
09 Jan 2019

I like the service offered by fenesta. Its one of the best upvc window making company. Thanks to fenesta raipur and Mr.prakash

Nimesh Kher 
09 Jan 2019

It's great I have recently renovated my room with fenesta windows really mind blowing.

Rakesh Baweja
09 Jan 2019

Happy with the team and services