uPVC Vs Aluminium Windows: Offering Different Benefits for Different Spaces Nov 25, 2020 By &nbspFenesta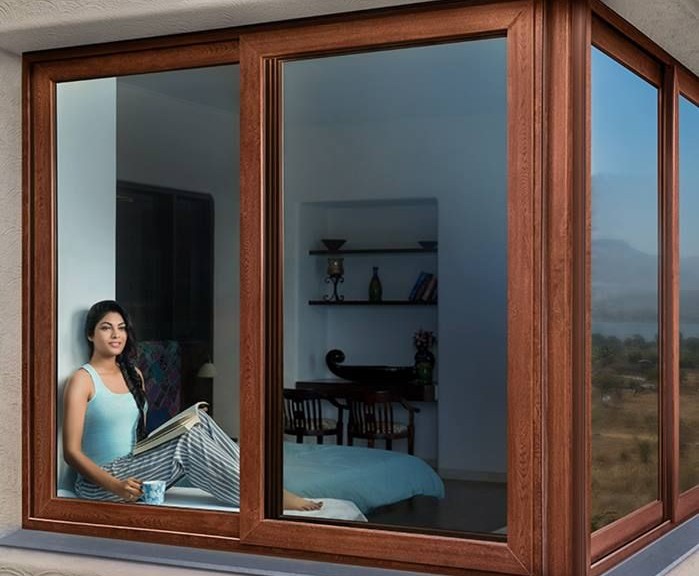 Initially, it was wood that was extensively used in the manufacture of windows and doors; it used to be an architectural favourite. The colour, grain, value, gloss, warmth, and so many other factors were what steered people to choose wood for the windows of their homes. But along with all these positives, there were also a lot of drawbacks of using wooden frames. It is sensitive to the harsh climate, prone to degradation, negatively impacts the environment, to state a few. That is why the industry gradually started to look at other materials for manufacturing windows.
Today, there are several materials that have surfaced in the market and are being extensively used by manufacturers. Due to the numerous advantages that these materials offer, customers are increasingly opting for them on a large scale. Since the last few years, uPVC and aluminium are among the most popular materials for the manufacture of windows owing to the benefits they offer. Be it aluminium windows or uPVC windows, there are distinct benefits that a customer gets while choosing either of them. Let's detail them out for you: -
Benefits of uPVC Windows
uPVC windows are a great option as you not only get to enjoy an extensive range of colours and design options but also add to the aesthetics of the house. Some of the key benefits of installing uPVC windows in your home include: -
One of the best reasons why uPVC is preferred over other materials is that it has a long lifespan. uPVC windows need minimal maintenance and yet it can remain in good shape for almost 20 years. Throughout its lifespan, the product will not fade or lose its charm which means that the overall look of your home remains the same as it was in the beginning.

They are easy to maintain and clean. All you need to do is use a soft cloth and a mild soap and water mixture to wipe the window at regular intervals. Doing this helps in increasing the lifespan of the frame and keeps it looking new for a long time to come.

If you have a house that's located near a busy street, installing uPVC windows is a great option. Reason being, it offers sound insulation to your house which helps keep the outside noise at bay.

Another advantage of uPVC windows installed in your house is that uPVC is a poor conductor of heat. Its thermal insulation properties prevent the loss of heat from the inside during the winter months and keep the heat outside during the summer months. This also means a reduced need for constant air conditioning which, in turn, helps lower electricity bills.

Owing to the fact that uPVC is a lightweight material, it is very easy to install even if you want double or triple glazed windows.

uPVC window frames have a lot of advantages to offer which makes their price completely worth it.

Irrespective of the location of your house uPVC windows can be the ideal choice. They are resistive towards any kind of degradation, are corrosion- and rot-resistant, termite-proof, and do not warp.
Benefits of Aluminium Windows
Aluminium window frames are also used by many people around the country and there are several reasons that make it a good material to use.
Aluminium, as compared to many other materials, is stronger, which means that you can get slimmer frames that will still be stronger than others.

Aluminium window frames are powder-coated, which means that they also have a long life. They are durable and can last for more than 10 years.

Aluminium has greater design flexibility and great colour options.
uPVC windows vs aluminium windows is a comparison that has always been very difficult to make as both these materials have their own sets of advantages. Although there are some key factors and advantages that uPVC window frames and aluminium frames share, at the end of the day, it is up to you to decide which one would be best suited for your home.
Do remember that uPVC Windows prices in India will vary vis-à-vis the type of product you are opting for, and also due to the fact that the benefits on offer are different. Make sure you choose a well-reputed aluminium or uPVC window supplier so that you get only the best products for your home.
---
Frequently Asked Questions
Que 1: Which is better for window Aluminium or uPVC?
Ans: The choice between aluminium and uPVC windows depends on your specific needs. Aluminium windows offer strength, durability, and sleek designs, while uPVC windows provide excellent insulation, low maintenance, and cost-effectiveness. Consider factors such as efficiency, aesthetics, and budget to determine which is better for you.

Sahil Ahuja
09 Jan 2019

Good product and awesome team.

Anil Singhal
09 Jan 2019

Happy with the quality and service Team

Subha Singh
09 Jan 2019

I like the service offered by fenesta. Its one of the best upvc window making company. Thanks to fenesta raipur and Mr.prakash

Nimesh Kher 
09 Jan 2019

It's great I have recently renovated my room with fenesta windows really mind blowing.

Rakesh Baweja
09 Jan 2019

Happy with the team and services