The Benefits Of Tinting Your Windows Apr 01, 2015 By &nbspFenesta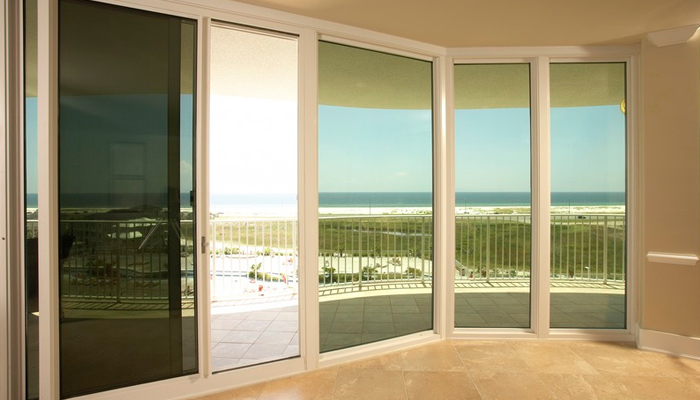 The idea of tinting your home windows is something that might be new to several people. Tinted glass on home windows and residential doors however, offers a number of benefits. Keeping those in mind it is worthwhile to at least consider using film on windows or other glass components in the household.
One of the biggest benefits that tinted windows offer is heat reduction. During summer, this is especially beneficial as it creates a barrier between the direct heat entering the house and warming it up too much. In addition to this, tinting also cuts back on the damaging effects of the ultra violet rays of the sun. With a reduction of almost 90% in the effect of UV rays, window films serve their purpose quite well.
Tinting your windows can also help protect the furniture and carpet in your home against pre-mature fading and wear. Again, the UV element is at play here. Ultraviolet Rays are culprits when it comes to fading of furniture and furnishings. If your windows are tinted, it greatly diminishes the effect of UV rays and as a result the wear and tear on furnishings.
Another advantage that some window films offer is in the area of safety by offering what one can call shatter resistance. The film, when on the glass as a protective layer, holds the glass shards together and acts as a barrier between the interior and the glass.
When it comes to tinting, you can choose how dark or light you'd like the film to be. While a darker film will give you more privacy, a lighter one offers a more natural view. Another benefit of tinting the windows is the glare reduction it offers and this is especially good when it comes to television watching. Who wants to keep adjusting the curtains when the big game is on, anyway?
The case for having tinted windows in your home is strong. The benefits they offer are worthwhile and it's an option worth considering.
Looking to reap the benefits of tinted windows ? Choose a darker or lighter film today and start your project as soon as possible!

Sahil Ahuja
09 Jan 2019

Good product and awesome team.

Anil Singhal
09 Jan 2019

Happy with the quality and service Team

Subha Singh
09 Jan 2019

I like the service offered by fenesta. Its one of the best upvc window making company. Thanks to fenesta raipur and Mr.prakash

Nimesh Kher 
09 Jan 2019

It's great I have recently renovated my room with fenesta windows really mind blowing.

Rakesh Baweja
09 Jan 2019

Happy with the team and services