How To: Entrance Door Decorations For Your Themed Parties Mar 08, 2016 By &nbspFenesta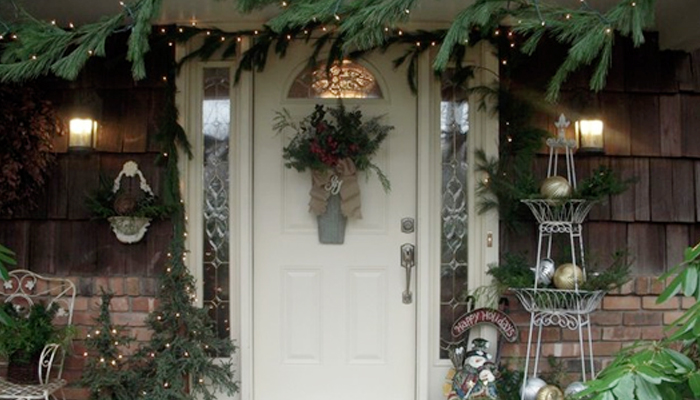 Theme parties can be a lot of fun. Not only do they instill the fun element in a party, they also give the guests a chance to be creative and think out of the box. Theme parties can be of all kinds- some where you are going to limit the theme to the decorations and others for e.g. a seventies theme party where the guests are required to dress up accordingly as well. Either way, the one thing that remains constant is the fact that the decor should reflect the theme. While the decor for the interior of the house is easy enough to put together, there are certain ideas that can be incorporated even on the entrance doors. By decorating the exterior door, you give your guests a preview of what to expect once they come in. In a lot of ways, it sets the mood for the evening and the party. Here are a few ideas on what you can put on the doors for various parties: Pirate Theme Party: This one's simple. A great welcome door to a pirate theme party would be something to do with the skull and bone look. You could put up a poster or even an actual cut out. Sports Theme Party: A big montage with actual items related to various sports is a good option here. Let's say you can get a soccer ball, rugby ball, racquet etc and cover your front door with these. Seventies theme party: This one is easy. Just some records, polka dots and frills should do. Better still, pin a pair of seventies bell-bottoms to the door. That should do the trick. The kind of decor you want for your door, will actually depend on the theme that you are having. Pick your theme and then find a suitable prop to go on the door to complete your decor. Having a theme party? Don't forget the door. Decorate your door well and get the party going immediately!

Sahil Ahuja
09 Jan 2019

Good product and awesome team.

Anil Singhal
09 Jan 2019

Happy with the quality and service Team

Subha Singh
09 Jan 2019

I like the service offered by fenesta. Its one of the best upvc window making company. Thanks to fenesta raipur and Mr.prakash

Nimesh Kher 
09 Jan 2019

It's great I have recently renovated my room with fenesta windows really mind blowing.

Rakesh Baweja
09 Jan 2019

Happy with the team and services