Shopping For Windows? There's More Than What Meets The Eye Mar 07, 2016 By &nbspFenesta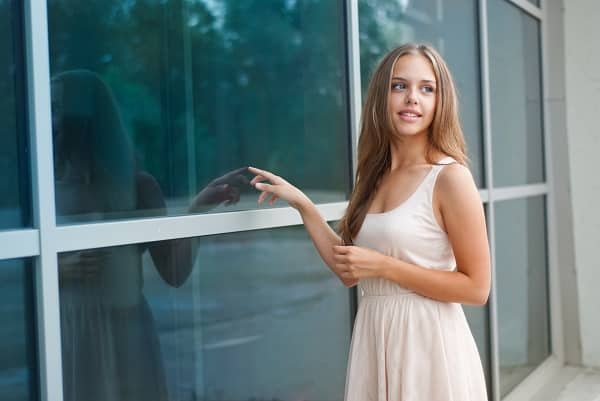 Knowing what to look for when shopping for windows will nudge you in the right direction A window is your home's primary source of ventilation and natural sunlight. Windows break the monotony of a room surrounded by four walls, allowing you to look at the world outside.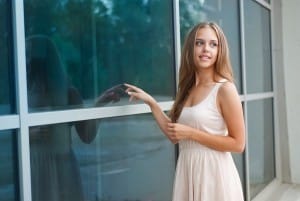 (Are you window shopping?) Did you know that there are various types of monotony breakers available in the market? And that the right kind of window can change the look of your room, home or office? Choosing the right type of window for a particular location can be quite intimidating given the different styles, features and materials available in the market today. Here are a few things you need to know when you plan to replace those old, creaky windows. Choosing the Right Kind of Window The following are the 7 major types of windows that you can choose from: Sliding windows:These windows have sashes that slightly overlap each other, while moving on a fixed horizontal frame. These are best suited for residential and commercial spaces where space saving is a
must.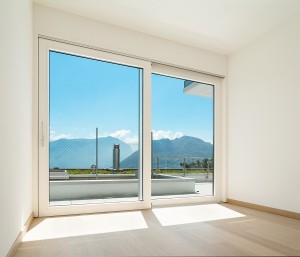 Casement windows:These windows have their sash hinged, which enables them to swing in and out, just like a door. Once again, these windows are very popular with residential plots. Bay windows:These windows protrude out of the main walls of a room, creating a hollow bay. They are best left for spacious rooms with high ceilings that offer a good scenic view and also add a touch of elegance to the room. Tilt and Turn windows:These windows can tilt inwards for protection against rain and swing in like a casement window with the help of their side hinges. They are best suited when you need the slight ventilation but without the outside weather elements affecting your home. Combination windows:Combination windows are a combination of different types of windows that deliver a completely new and stylish twist to your room. Top-hung windows:These have an upper outside and lower inside sash, which can be adjusted to allow the air you want to let in. Mostly used as ventilator windows in kitchens, bathrooms and stairways Awning windows: Similar to casement windows,
these windows too have a hinged sash, but the hinges are at the top.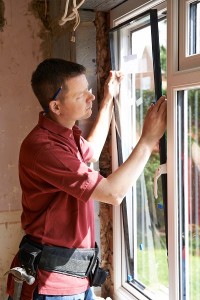 Understand your space and then choose a window type best suited for your requirement. In addition to the physical features of windows, it is also important to consider some other factors while choosing a window. These include: .Insulation from weather Like other aspects of the house, windows must be chosen keeping in mind the climatic conditions, altitude, etc. Windows that are customized to suit India's extreme climates and are weatherproof are available in the markets. These help to maintain the internal temperature of your home and secure it against storms, heavy rain, etc. .Noise proofing If you live in a crowded locality or close to busy roads, you might want to go for noise proof windows. They offer a peaceful environment at home. .Dust proofing Dust proof windows are designed to be air tight, leaving no gaps to allow dust to enter. This enhances the quality of air in your home and ensures your interiors stay clean. .Energy efficiency Windows play an important role in determining the energy costs of your home. Therefore you should consider the following energy efficiency ratings of the window profile while deciding on your window solution U-Factor: Ranging from 0.20 to 1.20, the lower the U-factor, the better the window traps heat inside the room. Solar Heat Gain Coefficient (SHGC):It ranges from 0 to 1. The lower the number, the better the window blocks excess heat. Visible Transmittance (VT):With a range of 0 to 1, it measures the amount of visible light allowed inside by the window. 1 indicates total visible transmittance, while 0 indicates complete opaqueness. Wood and Aluminium which have been predominant material for constructing windows in the past are now giving way to new age materials like UPVC or Un-plasticised PolyVinyl Chloride frames which score well on all of the above mentioned parameters. The Right Kind of Installation While the right windows can help to transform your living space, right installation is equally important. Windows with cracks or gaps, allow hot or cold air to enter the house, increasing the dependency on an air conditioner or heater. This increases your energy bills. It is recommended that you hire trained and certified installers to get your new windows in place.

Sahil Ahuja
09 Jan 2019

Good product and awesome team.

Anil Singhal
09 Jan 2019

Happy with the quality and service Team

Subha Singh
09 Jan 2019

I like the service offered by fenesta. Its one of the best upvc window making company. Thanks to fenesta raipur and Mr.prakash

Nimesh Kher 
09 Jan 2019

It's great I have recently renovated my room with fenesta windows really mind blowing.

Rakesh Baweja
09 Jan 2019

Happy with the team and services