Creating comic inspired activity corners for kids Mar 07, 2016 By &nbspFenesta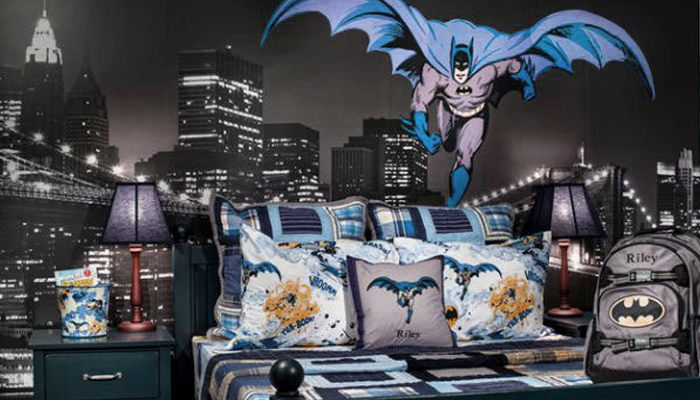 The fantasy world of superheroes has assumed a whole new dimension. Moving beyond the world of written stories, dedicated comic bookstores now offer a more elaborate adventurous experience for children. And keeping this enjoyment in mind, parents are using comics-inspired murals and furnishings in their homes to create exciting activity areas for their kids. Just as our superheroes -Superman, Wonder Woman, Spiderman, Black Widow, The Hulk, Batman, know no barriers, inspirations for designing comic-themed home spaces should also be allowed to run free. There is a lot that can be done and the following ideas can help shed some light on it.
Kids Room - You can transform your little ones' bedrooms into a fantastical world by installing bold comic-strip wall murals. To add to the effect, superhero beddings can also be used. The idea is to have in place a setting that is bright and colorful yet simple and refreshing.
Kids Playroom - Playrooms for kids can be styled in hundred different ways. Comic-themed furniture can blend excellently with your kids' never-ending collection of comic books and games. Comic-movies memorabilia can also be bought and used to decorate the playrooms. The sense here is to establish a setting so strong that your kids can live out their fantasies to perfection.
Dining Area - Creating a defined dining space for your kids will keep them interested in their food. A Harry Potter inspired coffee table or a wall mural depicting Tintin's adventures will not only add to the visual appeal of the dining area but also do away with any sort of dullness.
Comic-inspired areas do not necessarily have to cater to kids' fancy alone. In fact, since many of us too have our own favorite superheroes, the decor and furnishings can surely be fashioned to gratify our inner child's fantasy as well.

Sahil Ahuja
09 Jan 2019

Good product and awesome team.

Anil Singhal
09 Jan 2019

Happy with the quality and service Team

Subha Singh
09 Jan 2019

I like the service offered by fenesta. Its one of the best upvc window making company. Thanks to fenesta raipur and Mr.prakash

Nimesh Kher 
09 Jan 2019

It's great I have recently renovated my room with fenesta windows really mind blowing.

Rakesh Baweja
09 Jan 2019

Happy with the team and services