Save Your Energy Bills with uPVC Doors and Windows May 15, 2020 By &nbspFenesta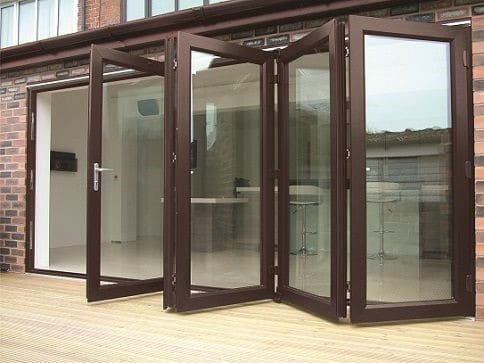 The rising cost of electricity is a matter of concern for almost everyone. With the increased use of heaters during the winters and air conditioners during the summers, it is bound to have an impact on the electricity bill as well. Due to the high consumption of electricity, especially in urban areas, the government has actively begun campaigns to encourage people and make them aware of the impact that excessive electricity usage can have on the environment. One of the steps that can be taken to reduce electricity consumption is having the right doors and windows.
Doors and windows, being openings in your home, can lead to a loss of heat or cool air from the inside of the house. This is one of the reasons why your air conditioning appliances work extra time, ensuring that a comfortable environment is maintained inside the home. Installing uPVC windows and doors can go a long way in helping you reduce the burden on your heaters and ACs. The prices of uPVC windows are well-warranted given the thermal insulation they offer, along with several benefits.
Why are uPVC windows and doors a good alternative?
With several colours, style, and size options available in uPVC windows and doors, they are one of the best eco-friendly alternatives for your fenestration needs. They have become popular options amongst interior designers and homemakers who are putting a conscious effort to have eco-friendly elements in the homes they build.
When buying uPVC windows from Fenesta for replacing your old windows, you have an expansive range of options that can blend seamlessly with your existing architecture. uPVC is 100% recyclable and does not need an extra layer of paint on top to make it look presentable, thus making it a very eco-friendly choice. With that being said, here is more on how uPVC windows and doors help in saving electricity: -
Helps in regulating the temperature indoors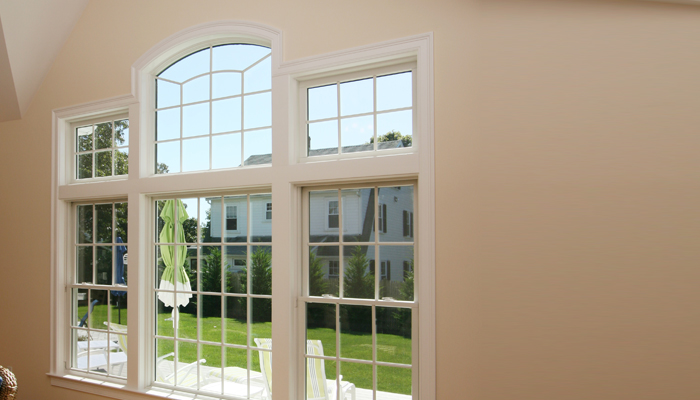 The price of Fenesta uPVC windows and doors is worth the money you spend as they prevent heat transfer. So, for winters, the heat from the warm interiors is not allowed to leak out of the windows or doors, which means that your home remains cosy and warm. This, in turn, reduces the need to use a heater in the house constantly which ultimately helps reduce the electricity bill.
Similarly, during the summer months, uPVC profiles keep the interiors cool for up to three times longer than any other window or door profile. It does not allow the warm air from the outside to enter the house. You can also use double-glazed uPVC windows to keep your home even cooler - they have an extra layer of insulation that helps keep the warm air from entering the house. Now, when your house will be cool throughout the day, the use of air conditioners will reduce significantly.
Although there are various options available in the market, opting for uPVC doors and windows is among the most eco-friendly ones as uPVC profiles can help reduce the emission of greenhouse gases by up to 60%.
Lights up the place just right
Using uPVC profiles afford you the option to use glass in a larger area which will allow a good amount of sunlight can enter your house. When your house gets more natural light, you won't need to turn on your light bulbs during the day. It can significantly reduce your power consumption. So, getting uPVC doors and windows in your house is going to be quite beneficial.
Fenesta uPVC windows and doors are 100% recyclable and come integrated with weather-tight seals and bars and gas-filled units to reduce the carbon footprint even further. There are a lot of options available in Fenesta uPVC windows and doors which allows you to choose a design that amalgamates into your interior design seamlessly. Furthermore, the cost of the uPVC windows and doors is balanced out by the advantages they have to offer.
So, whenever your home's windows and doors require an upgrade, invest in what is good for the environment and your comfort.

Sahil Ahuja
09 Jan 2019

Good product and awesome team.

Anil Singhal
09 Jan 2019

Happy with the quality and service Team

Subha Singh
09 Jan 2019

I like the service offered by fenesta. Its one of the best upvc window making company. Thanks to fenesta raipur and Mr.prakash

Nimesh Kher 
09 Jan 2019

It's great I have recently renovated my room with fenesta windows really mind blowing.

Rakesh Baweja
09 Jan 2019

Happy with the team and services