Here's An Easy Guide on uPVC Casement Windows May 13, 2020 By &nbspFenesta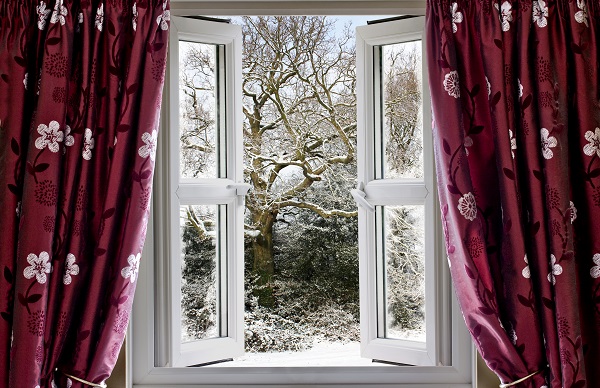 These days, there is a lot of demand for high quality and highly functional windows, regardless of whether they are going to be installed in a residential complex or a commercial establishment. That is why it is quite important to ensure that the windows are aesthetically pleasing and that they offer ample energy efficiency, have a low carbon footprint, and are recyclable. While casement windows are among the most popular designs when it comes to windows, there are a lot of other aspects to consider so that your casement windows are a perfect fit for your home or office.
With time, people have started understanding the difference that the right windows can make to your home, and it is not just about proper ventilation and letting natural light in. While wooden and stainless-steel frames have been preferred by households for decades now, people have gradually started moving to uPVC and aluminium casement windows and with good reason.
What is a uPVC casement window?
uPVC casement windows are popular because they are simple yet stylish. In this type of window, you have a frame in which the window is attached by its side using two or more hinges. They are functional and beautiful, which makes them the first choice for homes and offices. These casement windows can be opened inwards or outwards, and can also be attached to a sliding frame which gives an entirely different look. Thanks to the availability of so many options in design and features like the improved airflow they offer, uPVC casement windows have grown in preference.
Advantages of uPVC casement windows
There are a lot of advantages that make uPVC casement windows the first choice for people. Some of them are listed below: - Easy to install, easy to operate One of the best advantages of casement windows is that they are easy to install and operate. It doesn't take much effort to open or close the window, and you can also open it outwards or inwards. They are easy to operate and lightweight, which means that a person doesn't have to apply a lot of effort in opening or closing the window.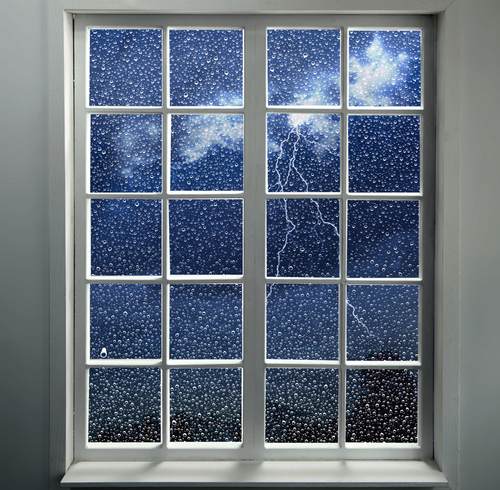 Durability Sturdy and durable are two words that define uPVC windows. They are strong enough to withstand climatic changes as well as high-speed winds and they can last for a long time to come. uPVC windows do not expand or contract, so there is no flaking, cracking, or warping, which ensures their longevity. They are also corrosion-resistant and do not rot, making them a versatile product that can work in different climatic conditions. They offer value for money As compared to the other available options, the price of UPVC casement windows is justified by the advantages they offer. It is available in a variety of designs and styles which means that finding the perfect casement window for your home would not be a difficult task. Easy to maintain When it comes to maintaining a uPVC casement window, they require minimal care. You can clean them with a damp cloth and then wipe the glass with a dry cloth. You can use this method normally for every room and they will not lose shape or get discoloured. These windows can have a lifespan of decades if you take the right measures. Sound insulation
Another advantage of using uPVC casement windows is the sound insulation it provides. When the windows are closed, they block all the external noise and disturbance so that you can have a peaceful ambience inside.
Features of UPVC casement windows
uPVC casement windows ensure that you have an uninterrupted view of the outside and allow for the maximum amount of natural light to get inside. They offer a high amount of safety and are quite difficult to break. These windows offer high thermal-efficiency and do not allow for heat transfer.
As mentioned earlier, uPVC casement windows are also available in a number of designs, styles, and finishes.
Styles that are most preferred by people
Single frame window Double-hung casement windows Push out casement windows Triple casement windows
For the price they are available at, casement windows in aluminium or uPVC bring along a plethora of benefits and custom-made options that offer a lot of flexibility in terms of size, style, and colour – making them 'great value for the money' propositions when it comes to home fixtures.

Sahil Ahuja
09 Jan 2019

Good product and awesome team.

Anil Singhal
09 Jan 2019

Happy with the quality and service Team

Subha Singh
09 Jan 2019

I like the service offered by fenesta. Its one of the best upvc window making company. Thanks to fenesta raipur and Mr.prakash

Nimesh Kher 
09 Jan 2019

It's great I have recently renovated my room with fenesta windows really mind blowing.

Rakesh Baweja
09 Jan 2019

Happy with the team and services