Make Your Home Perfect This Monsoon with uPVC Doors and Windows Aug 17, 2020 By &nbspFenesta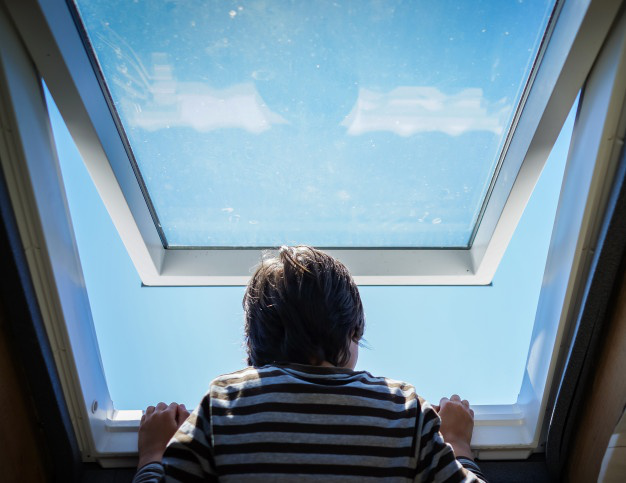 The monsoon season is one of the most-loved seasons in India, bringing relief from the scorching heat. The cool atmosphere, lush and vibrant greens, and some quality time with your family is an irreplaceable feeling. However, with monsoon comes the issue of dampness. Quite often, the home furniture, interior, and even the windows and doors get affected badly because of the dampness. But, with advances in technology, you now have access to fixtures that can take care of this issue. Today, monsoon proof doors and building fixtures are easily available in the market that helps in protecting your abode from the severe problem of dampness.
Let's talk about uPVC
The one question which every homeowner has is – "what is so special about uPVC?" Well, to start with, uPVC offers excellent performance when used in building fixtures such as windows and doors, is low maintenance in nature and pretty durable.
At Fenesta, uPVC frames are fusion welded and layered with silicone sealants to make sure that there are no gaps between the wall and the frame. In addition to this, it has excellent energy-saving and sound insulation properties which make sure that you don't have to worry about spending extra on your electricity bills. For those who are particular about aesthetics, you'll be glad to know that uPVC windows and doors are available in a plethora of designs and styles.
Now to the topical bit which is good-to-know for everyone. uPVC doors and windows help monsoon proof your home quite effectively. Read on to know how:
Designed to Give Protection Against Storm
In certain places within India, wind speeds are much higher as compared to other regions. Storms, especially, in the high-rise buildings can be worrisome. Conventional windows and doors aren't up to the task here, rattling and whistling a lot. Wind-resistant windows and doors, on the other hand, are built to withstand mild to extreme storm conditions. They come with a hurricane bar that can bear strong wind speeds, steel reinforcements for a tough exterior to all the frames, and multiple seals to prevent air ingress. As a homeowner, this gives you a sense of security within your home during extreme weather conditions.
Provides Blockage Against Rainwater Seepage
While the monsoon season is very much an enjoyable one, seepage due to rainwater can be quite the inconvenience, many a time requiring house repair. But, with uPVC windows and doors, homeowners can breathe a sigh of relief as these are designed to provide blockage against rainwater seepage, keeping your abode safe and dry. Since these are all-weather proof windows, they come with a rain track that acts as a dam and helps in blocking the rainwater from entering your home. Along with this, uPVC windows are designed with a gradient slope and sill arrangement to ensure that the rainwater flows down effectively, that too at some distance from the outer walls.
Doesn't Require Much Maintenance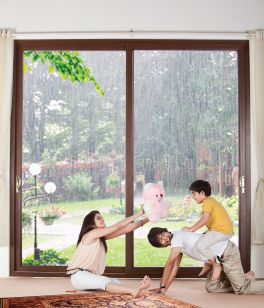 One of the best things about uPVC is that it requires very little to negligible maintenance. Even during the monsoon season, you don't have to worry about it. These monsoon proof windows and doors are designed with impact modifiers which help these fixtures stand strong against all the extreme weather conditions. Adding to this, the charm of the fixtures doesn't fade away because of the titanium dioxide that helps them retain the colour year after year.
No Additional Cost
The waterproof property of uPVC doors and windows contribute to making them termite resistant too; the building fixtures do not corrode under any circumstance. Also, these doors and windows are made even more robust with the use of toughened, double glazed glass panes and multiple lock points to enhance protection against rainwater.
The case for installing monsoon proof uPVC windows and doors is already a strong one. We hope all this useful information helps you to finally make the decision for the betterment of your home.

Sahil Ahuja
09 Jan 2019

Good product and awesome team.

Anil Singhal
09 Jan 2019

Happy with the quality and service Team

Subha Singh
09 Jan 2019

I like the service offered by fenesta. Its one of the best upvc window making company. Thanks to fenesta raipur and Mr.prakash

Nimesh Kher 
09 Jan 2019

It's great I have recently renovated my room with fenesta windows really mind blowing.

Rakesh Baweja
09 Jan 2019

Happy with the team and services