5 Tips To Protect Your Home This Diwali Oct 21, 2016 By &nbspFenesta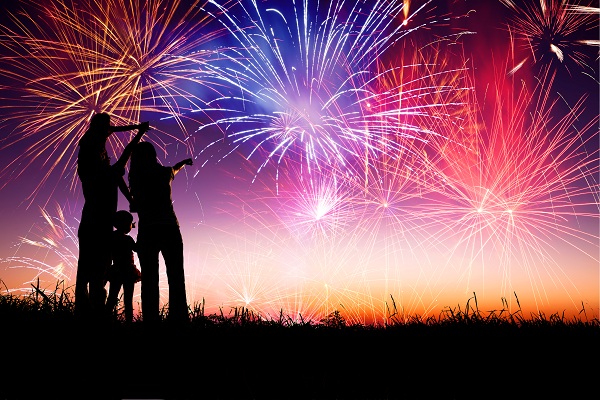 A guide to enjoying a safer Diwali Protect your home while enjoying the festivities Diwali is the most joyous and prosperous occasion of the year. The twinkling diyas and the sky full of firecrackers make for a stunning scenery. However, these fireworks, apart from their environmental impact, can also affect your loved ones and pets. Take a look at ways in which you can protect your home this Diwali: Pollution-Proof Your Home Diwali can be a lot of fun but it is also heavy on pollution. This can be especially tough if you have a house with pets, children and elderly. The noise of crackers is known to induce anxiety and make them restless. Moreover, the smell & particles of burning firecrackers can leave anyone breathless. The best way to keep your abode safe from noise and air pollution is to install efficient windows and doors. UPVC windows and doors, such as those at Fenesta, have excellent sealing properties which keep such toxic pollutants at bay and let your family enjoy the festivities. Go For Wide Open Spaces Fireworks bring out the kid in all of us. However, be careful since fireworks can be dangerous, sometimes even fatal.. A responsible way of bursting crackers is to light them in open spaces away from residential property and vehicles. Grounds, promenades and beaches are great places to enjoy them. Launch Firecrackers Away From Doors And Windows A surefire way to be destructive is to point your firecrackers towards windows and doors of a home. Keep as much distance as you can from buildings and houses and point your firecrackers outwards as you light them. Avoid sparking near buildings or main roads, as they can be fatal as well as degrade the air quality of the adjacent residential area. This also creates health and safety issues, and adds fire hazard to the mix. Keep them clear of flammable substances such as trees, bushes and leaves. Store Them Safely It is not uncommon for firecrackers to break out into massive fires. There are many cases where the culprit was the unsafe storage of firecrackers. Store them in a cool dark place and away from heat sources. It is recommended to keep them farthest from electrical appliances and machinery. If you have pets and children at home, keep them in places which are difficult to access. Use Diyas With Caution While diyas may be eco-friendlier lighting options compared to lights which consume a lot of power, they must be used carefully. Keep diyas away from loose cloths like curtains or table covers. Always keep an eye on them and extinguish them before sleeping. Keep them surrounded by a non-flammable substance such as dough to create a barrier for children or pets.

Sahil Ahuja
09 Jan 2019

Good product and awesome team.

Anil Singhal
09 Jan 2019

Happy with the quality and service Team

Subha Singh
09 Jan 2019

I like the service offered by fenesta. Its one of the best upvc window making company. Thanks to fenesta raipur and Mr.prakash

Nimesh Kher 
09 Jan 2019

It's great I have recently renovated my room with fenesta windows really mind blowing.

Rakesh Baweja
09 Jan 2019

Happy with the team and services