Is Your Home Prepared For This Winter? Aug 07, 2015 By &nbspFenesta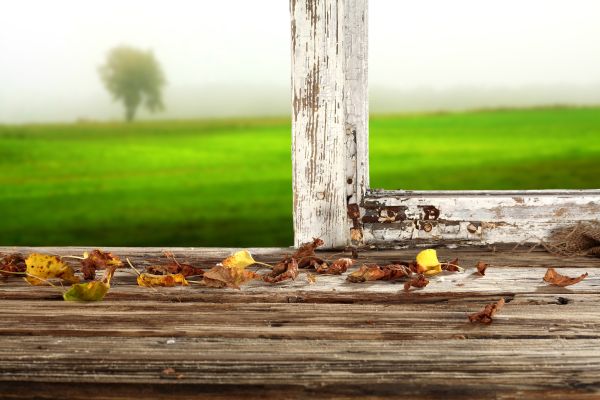 Protect Your Home From Harsh Weather
Snuggling under the blanket for longer than usual, enjoying a cup of hot coffee by a warm fireplace or basking in the mild winter sun - these are joys only this season of the year can bring. However, with these winter joys also come the hassles of the cold weather.
While winters are not so harsh in most parts of India, some planning is useful to keep your home warm and comfortable during these months. A home is not just a place where we live but it is also our solace for warmth and security, a reflection of its inhabitants' personality. Therefore, brace for this winter by combining functionality and aesthetics to protect your home.
Here are some tips that will protect your home this winter: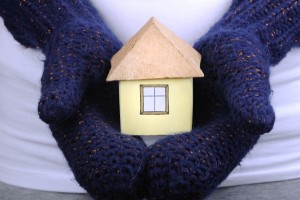 Homes need winter care
Clean And Repair
In case you live in a bungalow, cleaning out gutters, repairing roof leaks and installing a safe heating source is a must before winter. In extremely cold conditions, weather-stripping, sealing to prevent drafts, and installing storm windows become essential.
Dust and grease often settle on windowsills and particularly in the gaps of the slider. Sand, dust or leaves in windowsills and moving parts of windows or doors ought to be cleaned to ensure smooth movement. This in turn helps to create tighter seals.
If you live in a region of heavy snowfall like the beautiful mountains in the North of India clear the snow regularly. In particular, ensure you don't allow ice to settle on the roof edges.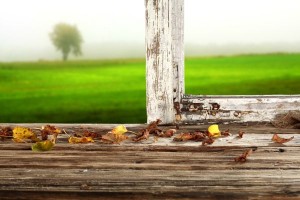 Leaves and dirt can jam windows
Insulate Just as the home gets heated up during summer – through the walls, roof and particularly windows – it also allows heat loss during winter. Approximately, about 20% heat loss occurs through windows. To avoid this, ensure there are no gaps or cracks between the walls and windows and doors. Properly installed and maintained windows and doors can maintain the warmth indoors and help keep your home more comfortable all year round.
Another effective insulation technique is to attach an e-film to the window glass. Water lines that run along exterior walls may also need insulation using duct tapes, to prevent them from freezing.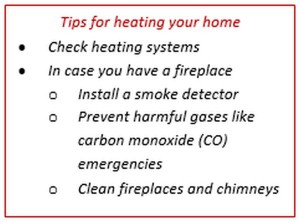 Replace Where Required
During winter, wooden windows and doors tend to contract, thereby making movement more difficult. However, certain window types, like Unplasticized Polyvinyl Chloride (UPVC) windows are resistant to weather changes and feature double seal which ensures airtight insulation and doesn't let cold air in. Double-paned windows are also recommended.
Replacing old windows and doors with modern, energy-efficient uPVC windows that are environmentally viable will not only add a refreshing touch to the home but will also result in lower energy bills. In case there are rooms in your home that are not in use, keep them shut during winter. This helps to save energy by confining heat. For rooms without doors, installing uPVC doors is a good idea.
The trusted fireplace and chimney are not as effective to heat your home, as you imagined them to be! Considerable heat loss occurs through the chimney. Only if you are sitting near the fireplace does it actually provide warmth. If you do rely on a furnace, ensure its filters are periodically cleaned. Replace these filters when required; doing so will not only save your energy bills but it will also ensure longevity of the furnace.
Make Hay While The Sun Shines
Allow the sun's warmth into your home whenever possible during the winter days, even if it is only for a few hours during the day. Don't forget to check the more frequented areas of your home, be it activity-corners for your children or reading nooks or your cozy retreat corners, for cracks or openings that allow draught. Use rugs, mats and carpets on the bare floor. Heavy window curtains made of thick fabric is an effective way to keep the home warm.
With winter around the corner, prepare your home visually, functionally and safety-wise.
Cheers For A Happy Year End!

Sahil Ahuja
09 Jan 2019

Good product and awesome team.

Anil Singhal
09 Jan 2019

Happy with the quality and service Team

Subha Singh
09 Jan 2019

I like the service offered by fenesta. Its one of the best upvc window making company. Thanks to fenesta raipur and Mr.prakash

Nimesh Kher 
09 Jan 2019

It's great I have recently renovated my room with fenesta windows really mind blowing.

Rakesh Baweja
09 Jan 2019

Happy with the team and services