Is There A Right Time To Replace Your Windows? Aug 03, 2015 By &nbspFenesta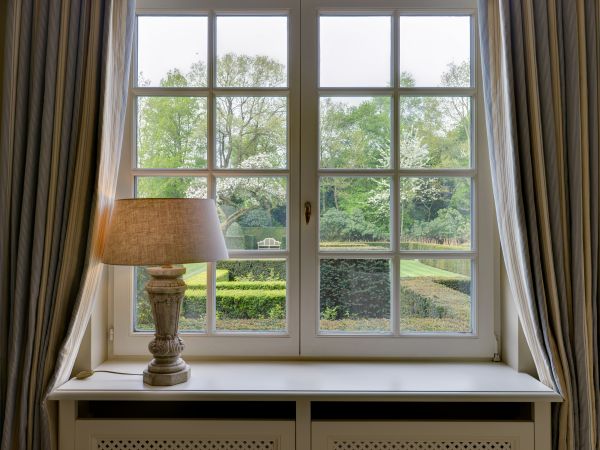 A brief on the signs to look for when it's time to replace your windows
Your home is not merely a place where you live. It is an extension of your personality. It speaks volumes about who you are, your tastes and your story.
Your home reflects your personality
Windows are an integral part of any house, providing picture-frame views of the outside world, lighting, ventilation, and natural warmth.
In addition to offering inhabitants a link to the outer world, windows also play an important role in Feng shui and Vaastu principles. According to Feng shui, it is believed that floor-to-ceiling windows in bedrooms allow too much chi (universal energy) to escape from your home.
If your house is more than 15 years old, it is time you checked all your windows to make sure they are functional. Some of the giveaways that your windows need replacing include difficulty in opening or closing them, creaking noises, moisture on the window's interior, decaying frames, inadequate noise proofing and so on.
Leaky windows put excess pressure on your AC, increasing your bills
Most of us are unaware that windows that are not energy efficient might be responsible for up to 25% of our energy bills. Replacing old windows with new ones might seem like an expensive affair. However, if you compare the cost of replacement with the extra amounts in your energy bill for the year, you might want to think again.
Investing in new and energy efficient windows will help you cut down on your electricity bills overtime. In addition to cost saving, your interiors will look a lot better and revamped.
So why exactly should you replace your windows? Here are a few reasons:
Improve Insulation
If your windows are cold or icy to touch and develop frost on the inside, consider switching to double-pane windows. Double-pane windows prevent frosting and damage to home interiors. They keep the house cool during summers and warm in the winters.
Save Power Costs
Defective windows with gaps allow hot air inside your home, putting unnecessary burden on your air conditioner. In such cases, using double-sealed uPVC windows can help - Made of UPVC (a poor conductor of heat) these windows do not allow conduction and their airtight sealing further prevents cold air from escaping out and hot air from flowing in. Installing them helps to maintain the internal temperature and save on your electricity bills.
Moreover, UPVC windows are recyclable and consume less energy during production.
Beautify Your Home Interiors
Another reason to explore the prospect of replacing windows is the new stylish designs and technology advancement of windows these days. Windows of various sizes and architectural shapes are now possible, such as:
1. Casement
2. Sliding
3. Arches
4. Bays
5. Tilt & Turn
You can even combine these styles to make a Combination Window or create giant windows that rise from the floor to the ceiling and span balconies. These unique designs offer your home a stylish appeal.
Save Maintenance Hassles
If you have to get your windows repainted every few months, leading to a lot of unnecessary cost and discomfort, it is time to replace them with maintenance-free vinyl-clad windows. These windows made from special fade-resistant UPVC blends do not require painting, just routine cleaning with soap and water.
An energy efficient window will make your home more peaceful
Ensure Durability and Longevity
Given the varied climatic conditions in our country, it makes sense to weather proof your windows. Especially if you are living in high-rise buildings or in heavy monsoon areas, it is imperative that windows withstand torrential rains and high-speed winds. UPVC windows offer the benefit of weatherproofing your home. In addition, UPVC windows do not expand in summer or contract in winter, unlike wooden windows.
Installing low-maintenance and termite-proof windows will ensure your windows stay as good as new for a long time and even outlast the building.
Opt for Convenience and Optimize Space Usage
To combat challenges arising due to space constraints, it is best to replace two-way opening windows with sliding windows. Not only is this easy and smooth to operate, but it is also quite easy to clean.
Maintain Privacy
Switching to a one-way view window is best suited for those who wish to avoid peeping Toms. One-way windows make it difficult for someone standing outside during the day, to see inside the home.

Sahil Ahuja
09 Jan 2019

Good product and awesome team.

Anil Singhal
09 Jan 2019

Happy with the quality and service Team

Subha Singh
09 Jan 2019

I like the service offered by fenesta. Its one of the best upvc window making company. Thanks to fenesta raipur and Mr.prakash

Nimesh Kher 
09 Jan 2019

It's great I have recently renovated my room with fenesta windows really mind blowing.

Rakesh Baweja
09 Jan 2019

Happy with the team and services