Interior Design Tips: Painting Your Home? Here's How To Get Started Mar 09, 2016 By &nbspFenesta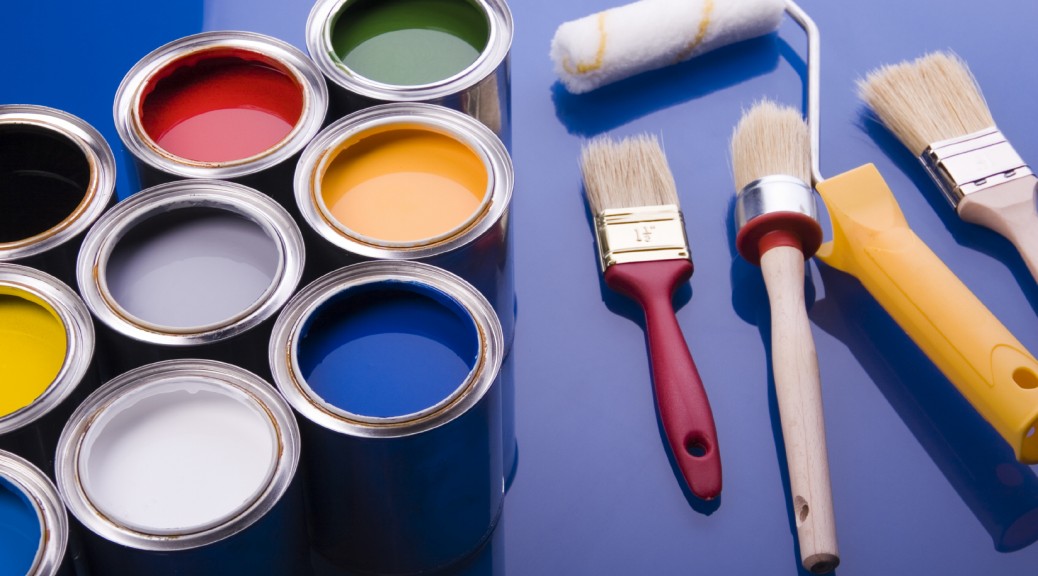 Painting can be very exciting! Changing things up with a new color in the house is a great way to freshen up an older look without needing to invest in a lot of expensive furniture changes. Nevertheless, painting requires a good deal of planning in order to ensure successful results.
Begin by Deciding What to Paint. Is it just an accent wall? A room? The interior of your entire home? Whatever it is, you need to know the size if your task. Literally - measure the size of the walls you're painting to determine the area you will need to cover. This will inform your decision of how much paint to buy.
Collect your Materials. Whether your task is large or small, you will need drop cloths, brushes or various sizes, primer, paint, a step stool and/or ladder, rags, paint trays, rollers, spackle, painters tape, caulk, stirrers, a hammer, a bucket or two, and sandpaper.
Prepare your Painting Surface. Remove any nails. Wash the wall(s). Use spackle or caulk to fill any holes left from nails. Remove or seal stains in the wall (so they won't show through paint). Sand the spackle flat with the wall.. Remove any wallpaper. Make sure the wall is clean and dry!
Prepare to Paint. Remove all furniture, lay drop cloths, and ensure you have proper ventilation in the room(s) you are painting. Apply the painter's tape to edges as a guide for cutting in. (Note: you will still need to be careful on edges. Painter's tape is not a replacement for careful painting on edges; it is merely a guide.)
Prime your Wall(s). Usually primer is white, but some home stores will tint it for free to closer match your final color. Primer is important because it makes a uniform surface for the paint.
Paint your Wall(s). Start with either 1) the largest area or 2) the most difficult area to paint. (It's better to tackle it when you are still excited about painting than when you are tired.)
Clean your supplies and make sure everything is properly washed and stored. Brushes will need to be washed carefully to ensure they do not have paint stuck in them.
When the area is dry, move your furniture back in. Redecorate as you desire and enjoy your fresh new paint thanks to your hard work!

Sahil Ahuja
09 Jan 2019

Good product and awesome team.

Anil Singhal
09 Jan 2019

Happy with the quality and service Team

Subha Singh
09 Jan 2019

I like the service offered by fenesta. Its one of the best upvc window making company. Thanks to fenesta raipur and Mr.prakash

Nimesh Kher 
09 Jan 2019

It's great I have recently renovated my room with fenesta windows really mind blowing.

Rakesh Baweja
09 Jan 2019

Happy with the team and services