Design Ideas: Too Hot to be Outside? Make Yourself an Indoor Porch Mar 09, 2016 By &nbspFenesta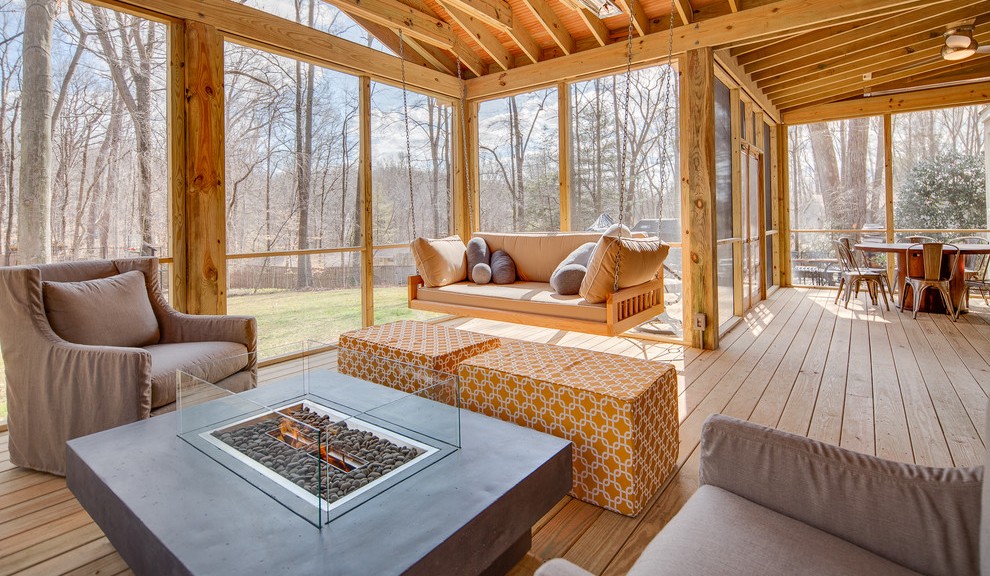 Building an indoor porch as an extension to your home is one of the best possible options when trying to beat the summer heat and yet not giving up on the outdoors completely. The idea of having a porch is an enticing one, simply because porches can be used as an extended space that combines the indoor and the outdoors and can be used for spending time with friends and family, summer barbeques or just hanging out. Window designs in India incorporate a number of styles that facilitate building indoor porches. Big windows with wide panels that run from the ceiling to the floor or at least till half way through are a very important element of enclosed porches. Once you have decided to get yourself a covered porch, follow these tips to make the process easier:
Research: There are a number of styles and design patterns that can be incorporated when building a porch. Ranging from different style and size of windows, materials as well as glass options, there's wide range and it is worth its while to do some research before hand. Going through different plans can also help inspire you to come up with a customized design of your own.
Contact a professional: While building your indoor porch yourself might seem like an exciting idea, it's harder than it might look. It is best to leave it to the professionals if you want a solid job done. Look for a contractor who has decking experience and hand the project to them. The experience that a contractor brings to the project is valuable and they tend to be a good return on investment.
Choose the materials carefully: Again, the choice is unlimited. Depending on what styles you want there are hundreds of windows designs available in India. Other than the windows, flooring is another aspect that needs to be considered. Is it going to be wood? Maybe you want concrete for low maintenance.
Additional features: One of the advantages of a closed porch is the ability to keep bugs and mosquitoes out. If you want the option of leaving them open at times, invest in a mosquito mesh for the windows.
Indoor porches with their unique features are an extremely popular extension to peoples homes. They allow maximum enjoyment of the outdoors all year long without the hassle that seasonal weather brings. To get the most out of your home, in every kind of weather, get yourself an indoor porch today.

Sahil Ahuja
09 Jan 2019

Good product and awesome team.

Anil Singhal
09 Jan 2019

Happy with the quality and service Team

Subha Singh
09 Jan 2019

I like the service offered by fenesta. Its one of the best upvc window making company. Thanks to fenesta raipur and Mr.prakash

Nimesh Kher 
09 Jan 2019

It's great I have recently renovated my room with fenesta windows really mind blowing.

Rakesh Baweja
09 Jan 2019

Happy with the team and services