How To: Taking Care Of Your uPVC Windows Dec 10, 2015 By &nbspFenesta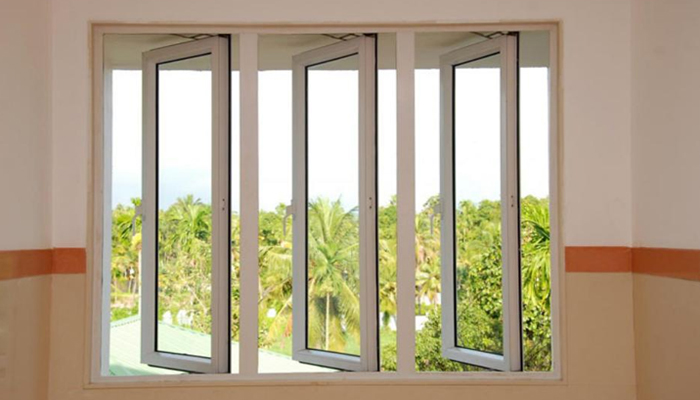 While one the biggest advantages of having UPVC windows installed in your home is the fact that they are relatively low maintenance, what is also a fact is that with proper care you can actually enhance the life multi-fold. Like FRP doors, UPVC windows too with a little bit of effort can be made to live much longer than their actual life span. These window systems that usually come as double glazed windows can be maintained by keeping these guidelines in mind:
UPVC windows

as double glazed windows or otherwise and especially all the area that can be seen when the window is closed has to be washed every six months from inside and outside. Simple soap mixture and a rag are sufficient for this purpose.
The other areas that are seen when open should be brushed and cleaned regularly. Consider investing in a good vacuum cleaner and use it regularly to clean the windows. If you have FRP doors in the home, the same method can be applied to those as well.
For windows with drainage holes, make sure these are cleaned regularly and if the window is exposed to excessive moisture i.e. in case of balcony windows in bad weather areas, make sure that you dry them off to avoid condensation problem.
Inspect the seals regularly and lubricate the hinges as well as the locking points regularly. This will help in avoiding rust and squeaky noises. Also check that all the visible screws are tight each time you are cleaning the windows.
By taking these simple steps towards the maintenance of your UPVC windows you can give them durability and longevity and further increase your return on investment. Looking for UPVC double glazed windows for your home? Find a good manufacturer and get the window system installed today!

Sahil Ahuja
09 Jan 2019

Good product and awesome team.

Anil Singhal
09 Jan 2019

Happy with the quality and service Team

Subha Singh
09 Jan 2019

I like the service offered by fenesta. Its one of the best upvc window making company. Thanks to fenesta raipur and Mr.prakash

Nimesh Kher 
09 Jan 2019

It's great I have recently renovated my room with fenesta windows really mind blowing.

Rakesh Baweja
09 Jan 2019

Happy with the team and services