5 Places You can Install Folding Doors At Home Dec 10, 2015 By &nbspFenesta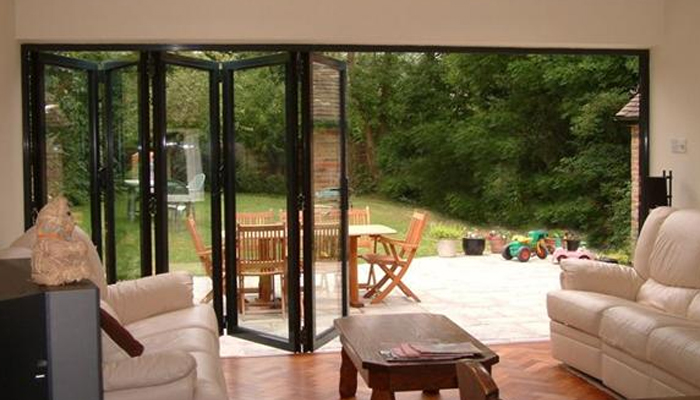 The popularity of folding sliding doors comes from the fact that they offer a number of distinct advantages. One of the biggest features of the folding doors is the fact that they are a great space saving accessory in the home. Folding sliding doors also called bi folding doors tend to curl up and stash against the wall and this offers endless application possibilities and uses for them. Doors in India are usually solid and traditional but more and more people nowadays are opting for these bi folding doors. Sliding doors are usually made of glass and can be used as office doors too. But when it comes to homes here are a few places that are a good fit for putting up these uPVC doors: • Extensions: When it comes to doors in India or anywhere else, bi folding doors can help in creating extensions and seamless transitions from the inside to the outside. This could be a living room/ balcony transition or even a living room/ patio or porch transition. Conservatories: While glass office doors are also an option, in the home, another great spot is the conservatory. They are a perfect option to keep the area open yet safe and secure at the same time. Room dividers: Doors in India are often used for dividing rooms and these doors fit this area well too. If one room is too big and let`s say needs to be diving into living and dining, the best option is to use bi folding doors for the separation. Corners: Also, if the house has a corner overlooking a garden or a patio, a great open-ended view can be created by the installation of bi folding doors. Patios: As already mentioned, these doors work well in connecting patios to the interior of the house. When open and folded against the wall a very open and unobstructed view can be achieved. Of course other than this, these doors can be used commercially as office doors, in restaurants and stores and even as supermarket entrances. Want to install a folding sliding door in the house? Invest in one and enhance the beauty and the functionality of your home today!

Sahil Ahuja
09 Jan 2019

Good product and awesome team.

Anil Singhal
09 Jan 2019

Happy with the quality and service Team

Subha Singh
09 Jan 2019

I like the service offered by fenesta. Its one of the best upvc window making company. Thanks to fenesta raipur and Mr.prakash

Nimesh Kher 
09 Jan 2019

It's great I have recently renovated my room with fenesta windows really mind blowing.

Rakesh Baweja
09 Jan 2019

Happy with the team and services