How to Take Care of uPVC Windows and Doors Feb 26, 2021 By &nbspFenesta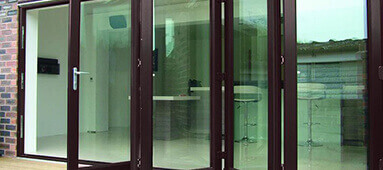 uPVC windows and doors are known for their high durability, aesthetic appeal, and weatherproof nature. Owing to the many benefits they come with, they have become the best door and window options for homes and offices alike.
Today, many people opt for the replacement of doors and windows with modern uPVC windows and doors. However, it is important to remember that getting new fixtures is just one part of it. While uPVC doors and windows do not require much in terms of maintenance, there are still some steps you can follow to keep them in pristine condition.
How to Maintain Your uPVC Windows
Maintaining modern uPVC windows and enhancing their appearance does not take a lot of effort. All you need to do is makes sure that they are kept clean. uPVC windows and doors do not rust, corrode, warp, or fade, which means that their cleanliness is your only concern.
Cleaning the window frame of your uPVC window two times in a year should suffice. However, you plan to clean it on a more frequent basis, then that would make cleaning it even easier.
To clean the frame, simply take a brush and wipe the dust from it. Next, take a piece of cloth (preferably a white one) and damp it with water. Then, clean the frame with it.
Next is the cleaning of the glass of your uPVC window. The best possible approach is to clean it 4-8 times annually. To clean the glass, take a cloth and damp it with glass cleaner or water. If you want to try a different method, you can clean the window glass with e-cloths.
A point to keep in mind when it comes to cleaning your windows is that you should avoid cleaning them in sunshine as it may lead to a streaky finish.
How to Maintain Your uPVC Doors
Make it a point to carry out maintenance tasks for your uPVC door 2-3 times a year. Check the locking points and hinges from time to time to ensure that they haven't become stiff. In case you find that they are stiff, lubricate them.
To prevent any issues, you can also clean your uPVC doors with a mild soap water on a regular basis. Also, ensure that every screw in your door is tightly fixed.
Other Tips to Keep in Mind
When it comes to the maintenance of uPVC doors and windows, you don't have to worry too much. Here are some good practices that you can follow to ensure that they stay in a good condition:
Don't use a tough cloth or a scrubber for wiping the glass as it may lead to scratches. The cloth/wipe you use for cleaning your uPVC doors and windows should be smooth and soft.
If you plan on installing blinds, then leave a space of at least 15mm between the uPVC window and the blinds. This will ensure better airflow and reduce the chances of mould or mildew build-up.
Make it a point to clean the external as well as internal glass.
While cleaning, try to be as gentle as you can and don't put an excessive amount of pressure on the windows and doors.
Do not paint uPVC doors and windows.
Do not use scouring pads or newspapers while cleaning as they can scratch the surface and leave marks behind.
All moving parts of your uPVC windows and doors should be greased two times a year.
If you want to use a glass cleaner for your uPVC windows, look for a non-smear type of cleaner. You can apply it to the glass directly, working it into every corner with the help of a good quality cloth that does not leave fibres on the glass.
When you use spray oil to maintain the working part of your window, be careful that you do not get the oil on the window's glass.
uPVC doors and windows are certainly the best options for homes and offices when it comes to the replacement of old doors and windows owing to their aesthetically pleasing and durable nature. All they require a little effort from time to time to keep looking as good as new for years to come.

Sahil Ahuja
09 Jan 2019

Good product and awesome team.

Anil Singhal
09 Jan 2019

Happy with the quality and service Team

Subha Singh
09 Jan 2019

I like the service offered by fenesta. Its one of the best upvc window making company. Thanks to fenesta raipur and Mr.prakash

Nimesh Kher 
09 Jan 2019

It's great I have recently renovated my room with fenesta windows really mind blowing.

Rakesh Baweja
09 Jan 2019

Happy with the team and services