6 Reasons That Make Aluminium the Perfect Choice for Window and Door Frames Jan 15, 2021 By &nbspFenesta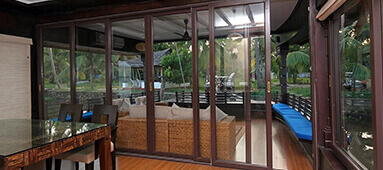 Beautifully done interior spaces are something that allures everyone. Whether it is an office space or a home, the more graceful the interiors, the more appealing they are to the eyes. While you might think that the interiors of a home can be amped up with classy furniture or chic décor, the truth is that the openings and fixtures of a home also play a huge role in this. Your doors and windows need to match the elegant décor of your home and vice-versa. Since it has to be complementary, make the effort to select only the best for your abode.
Today, with the availability of various materials that can be used for door and window frames, it may be a little challenging for you to make a choice. However, one of the materials that you can completely rely on for the frames of your windows and doors is aluminium. Aluminium frames are quite popular these days for all the right reasons and are the best choice in the long run.
Doors and windows are among the most fundamental features of your home, which apart from giving a graceful look to your interiors, also help in ventilation and as a source of natural light during the daytime. In addition to this, the entrance doors of your home should also give out a welcoming vibe for you and your guests. Just imagine – you or someone from your family comes home after a long tiring day at work and is greeted by a dull door or by rust forming on its frames - it can be quite a mood dampener. As they say, elegant doors can make an everlasting impression and aluminium doors are one of the best choices for the same.
Features of Aluminium Windows and Doors
1. They are Extremely Durable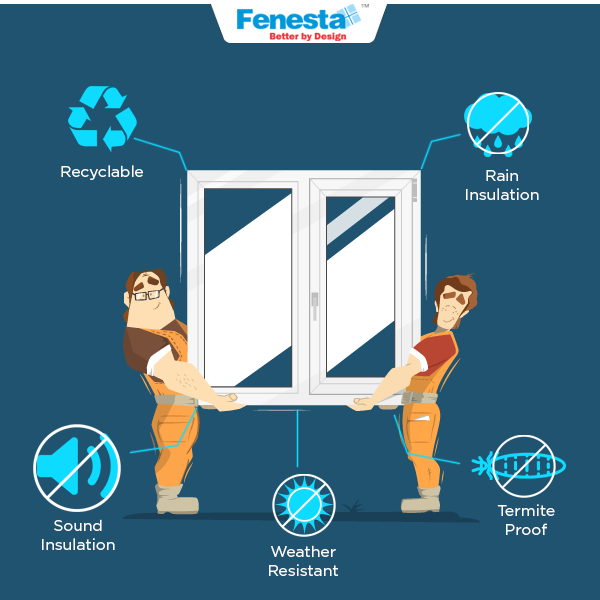 One of the best things about aluminium building fixtures is that they are extremely durable. Aluminium is a metal that comes with amazing mechanical properties and is much lighter as compared to other metals. Along with this, aluminium has increased mechanical strength that makes it one of the perfect choices not only for manufacturing building fixtures but also for other sectors like aeronautics. Aluminium doors and windows provide resistance against corrosion, termites, and keep dust and pollution at bay. They require almost negligible maintenance, keeping your doors and windows looking as good as new for years to come.
2. Aluminium Building Fixtures are Energy Efficient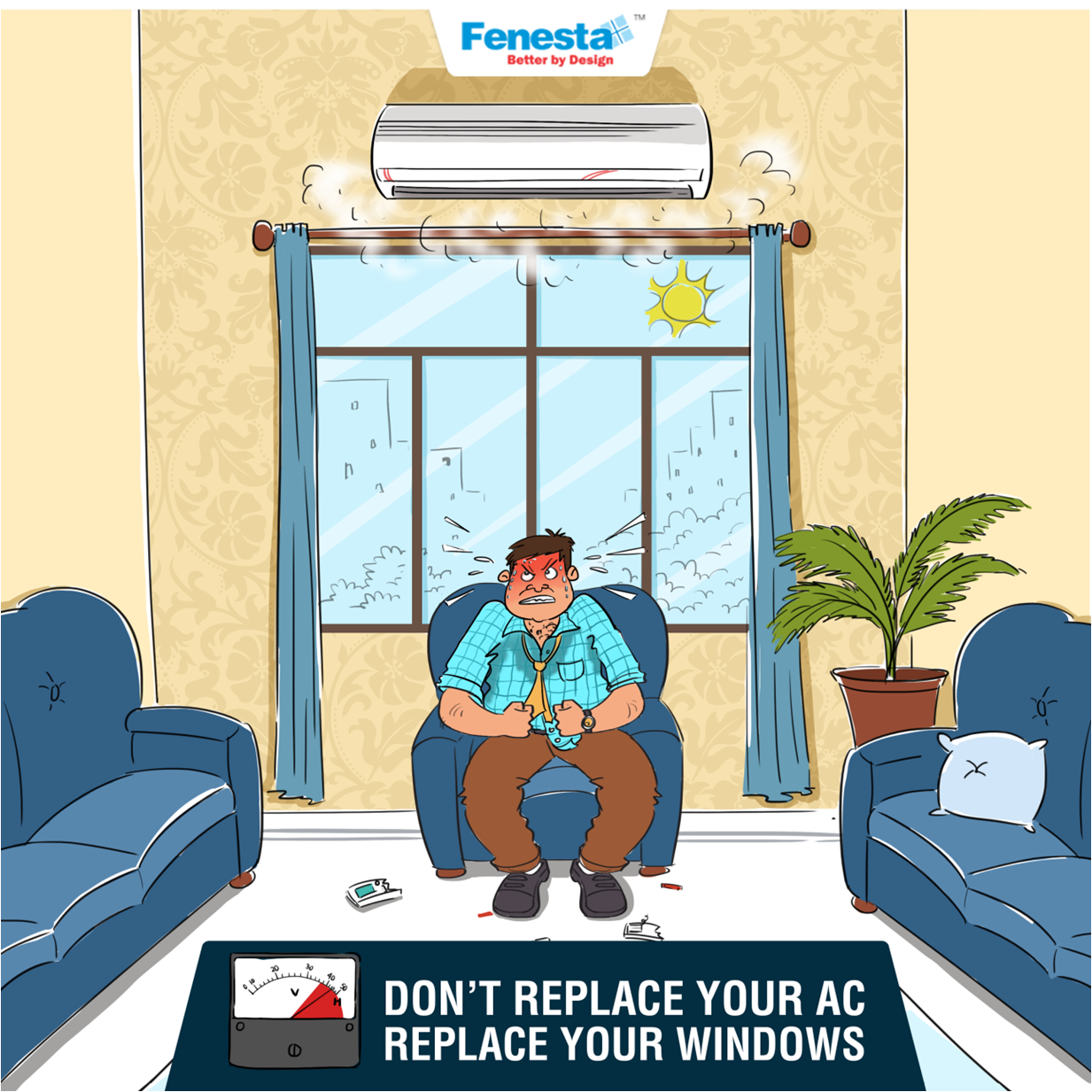 There is a misconception amongst people that aluminium window or door frames have poor thermal or heat insulation. The truth, in fact, is quite the opposite. They are designed as special insulation polyamides that offer a good level of thermal insulation to buildings which also helps lower energy consumption. Apart from this, they also help in guarding your home interiors against unwanted temperatures both in the summer and winter seasons. They are designed with airtight sealing, multi-chambered profiles, silicone sealants, and so on to help ensure higher energy efficiency.
3. They Offer Protection against Storms
Aluminium doors and windows in India are a hit because of their feature of providing protection to home interiors against storms. They are designed with strong reinforcements that help in ensuring a robust exterior for all frames and sashes. In addition to this, aluminium window and door frames also come with a hurricane bar that has the ability to bear a wind speed of up to 250 km/h.
4. Aluminium Frames offer Sound Insulation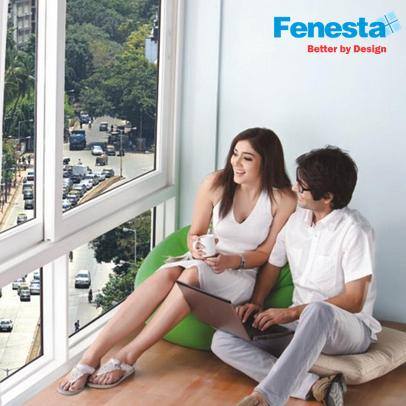 Another myth surrounding aluminium building fixtures is that they don't have sound insulating properties. Debunking the myth, aluminium doors and windows are designed with fusion-welded joints that improve the overall sealing of the frames and come with multi-locking points and double seals that ensure proper locking of windows and doors to prevent external noises from coming inside. In addition to this, they are also available in laminated or double and triple glazed glasses, and the gaps between the walls and the frames are filled with silicone sealant, ensuring that no external noises disturb you and your family's time.
5. Aluminium Doors and Windows Frame Designs
One of the best things about aluminium frames is that they are available in various designs which are effortless to produce and graceful to look at. Depending on the architectural style or interior décor of your home, you can choose from a number of styles that suit your requirements. Here are some of the most popular types of aluminium frames:
Doors: Aluminium doors are available in designs like Sliding Doors, Casement Doors, Slimline Slider Doors, and Corner Slider Doors. Along with these, a few of the top manufacturers also offer specially designed Thermal Break Lift Slide Doors and Thermal Break Slide and Fold Doors.
Windows: Aluminium window frames are available in styles like Casement Windows, Sliding Windows, Tilt and Turn Windows, Bay Windows, and so on. However, out of these styles,aluminium casement windows are one of the most preferred ones; they offer style in simplicity.
6. They Offer Blockage against Rainwater Seepage
Aluminium building fixtures are designed with special rain tracks that act as a dam to capture rainwater and drain it out. Along with this, they also have a sill arrangement that helps in preventing the air pressure from pushing the rainwater inside your home.
Aluminium doors and windows are understatedly stylish and come with features and benefits that are par excellence. In addition to their features, their ability to withstand weather and climatic changes are what make aluminium doors and windows in India a great option. Give your abode the beauty and elegance it deserves with aluminium doors and windows.

Sahil Ahuja
09 Jan 2019

Good product and awesome team.

Anil Singhal
09 Jan 2019

Happy with the quality and service Team

Subha Singh
09 Jan 2019

I like the service offered by fenesta. Its one of the best upvc window making company. Thanks to fenesta raipur and Mr.prakash

Nimesh Kher 
09 Jan 2019

It's great I have recently renovated my room with fenesta windows really mind blowing.

Rakesh Baweja
09 Jan 2019

Happy with the team and services