How To: Make Your garage A Happier Place To Be In Jul 10, 2015 By &nbspFenesta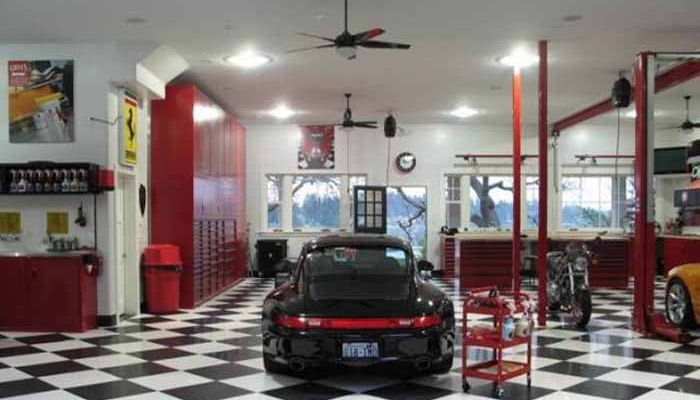 If you are one of those lucky people to have a personal garage space in your home, you know that there is a lot that you can derive out of it. Garages can be used also as additional storage spaces and because they are usually big and open, there is a lot that can be done to make them a good utility space. Of course garages should not just be treated as an extension of the house, rather as part of it. In order to enhance the appearance of your garage there are a number of things that can be done. There are a number of door designs to choose from even when it comes to garages. Whether it is double door designs or usual garage doors designs, there is something that can be found that matches the rest of the house. The only thing is, make sure that the garage does not become a dumping ground. Organization is important and no matter what door designs you choose and put in, a badly organized garage will never look good. While casement doors are popular for homes, double door designs can be an option for garages. In order to better maintain your garage use as much vertical and ceiling space as possible rather than using ground space. Make shelves and stock stuff on the higher top end rather than on the floor. Look for a double door design or a good garage door for the garage for increased security. In addition to this, the best way to liven up the door includes- a few coats of paint in your choice of shades, metal shelving and some cute decals. These can go a long way in creating a great, cheerful look for the garage. Your garage does not have to be drab and dreary. Get to work on the interior and the doors and get a great looking garage today itself!

Sahil Ahuja
09 Jan 2019

Good product and awesome team.

Anil Singhal
09 Jan 2019

Happy with the quality and service Team

Subha Singh
09 Jan 2019

I like the service offered by fenesta. Its one of the best upvc window making company. Thanks to fenesta raipur and Mr.prakash

Nimesh Kher 
09 Jan 2019

It's great I have recently renovated my room with fenesta windows really mind blowing.

Rakesh Baweja
09 Jan 2019

Happy with the team and services