How to Maintain uPVC Windows & Doors Jun 26, 2020 By &nbspFenesta

From being highly durable and weatherproof to offering thermal insulation and adding an aesthetic finesse to your home, there is so much that uPVC windows and doors have to offer. In fact, looking at the numerous advantages they bring along, the price of uPVC windows and doors is well worth it. However, once they are installed, you might start thinking about their maintenance. The best part about uPVC windows and doors is that they require very little maintenance and are able to retain their charm for years to come.
Nevertheless, here are some cleaning tips for uPVC windows and doors to keep them looking as good as new:
Tips for Cleaning the Glass
While windows are mostly made of glass, even doors tend to include some glass elements, French Doors being a great example of the same. Regardless of the door or window style you have installed, it is quite important to ensure that the glass is kept clean. Here are a few tips to follow:
The glass used in the doors and windows are generally double-glazed units. These glasses can easily get scratched when you are wiping them. So, it is advised that you remove all the jewellery from your hands and fingers while cleaning the glass. For cleaning, you can use a solution of water and soap or a proprietary household cleaner to remove the external grime from the glass. It is advisable to use a soft cloth that will not leave scratches or damage the glass. All the laminated glass, Georgian bars, and other elements can be cleaned in the same manner. Tips for Cleaning the Frames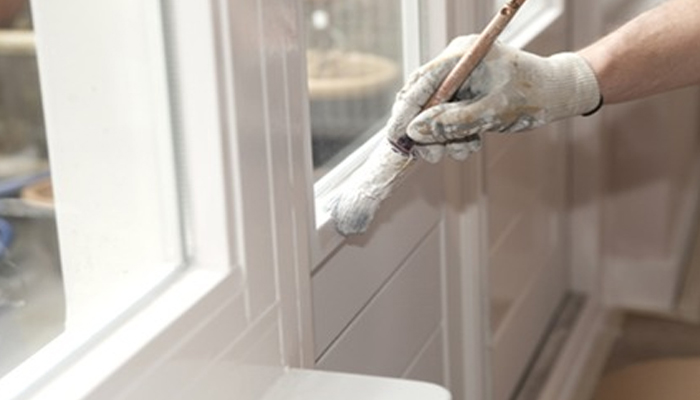 As long as your door frame is in good condition and is maintained properly, your windows and doors will remain durable. If you have uPVC windows and doors at your home, you should clean them twice a year.
Refrain from applying any paint on the frame because it is not needed. uPVC comes with a coating by default. Use soap and warm water solution to wipe the corners of the frame. Also, keep in mind that you may have to do it a number of times if your door is exposed to direct sunlight and dust. While you can use a soft and clean cloth to wipe the frame, there are several uPVC cleaners available in the market that work better.
Other Tips to Keep in Mind
When you are checking out the cost of uPVC windows and doors, maintenance after installation is one thing that you will not have to worry about too much. Here are some good practices that ensure your windows and doors remain in good condition:
There is no need to paint the frames of uPVC windows or doors. Do not use a scrubber or rough cloth to wipe the glass. It might leave scratches. To prevent the hinges or locks from jamming, lubricate them at periodic intervals.
With these simple maintenance tips, you will not only be able to increase the life of your uPVC windows and doors but also keep their charm intact for a longer time. If you are planning on renovating your house or replacing your windows, check out the price uPVC windows and doors in India along with the benefits on offer; it is quite a sensible option.

Sahil Ahuja
09 Jan 2019

Good product and awesome team.

Anil Singhal
09 Jan 2019

Happy with the quality and service Team

Subha Singh
09 Jan 2019

I like the service offered by fenesta. Its one of the best upvc window making company. Thanks to fenesta raipur and Mr.prakash

Nimesh Kher 
09 Jan 2019

It's great I have recently renovated my room with fenesta windows really mind blowing.

Rakesh Baweja
09 Jan 2019

Happy with the team and services