Home Decor: A new look for an old Front door Mar 08, 2016 By &nbspFenesta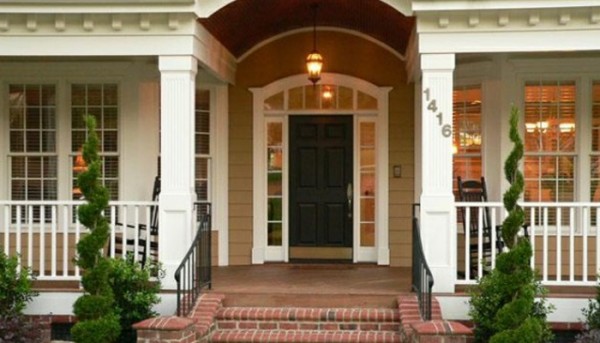 Whether it's worn down, sun-faded, cracking paint or merely isn't your style anymore, an old front door is a prime candidate for renovation with quick, often dramatic results. Start by assessing your door. Old doors can have charm and a vintage appeal; this look is trendy and some people pay to have items, distressed -to look worn. If you like it, seal the current paint with a spray of clear coat - chose a matte finish for a realistic look and work from there with your original, vintage door. If this look isn't for you, then think about what you want to change. Some things will be easier, and faster, to change than others! Color is the most obvious element to change, and it's also likely to have the biggest impact. To really change things up, if your current door sports a wood stain, try a bold color. If you're not ready for all color, why not try a nice, clean white? If your door has carved details like panels or borders, they practically beg for definition. Paint the door a neutral color and once it's dry, tape off the details to paint those bold and bright. If stained wood is still the look you're after, consider what stain looks best on the grain of wood you have and always use a clear urethane finish. Look at your door's accessories: knobs, doorknockers, and house numbers. These are low-budget items that are easy to find and simple to install. Make the whole door suit your style by matching the metal tones. Add flair with a special doorknocker. Pick house numbers in a color and typeface you love and hang them at eye level. Your front door creates a first impression for your home. Make it reflect your personality!

Sahil Ahuja
09 Jan 2019

Good product and awesome team.

Anil Singhal
09 Jan 2019

Happy with the quality and service Team

Subha Singh
09 Jan 2019

I like the service offered by fenesta. Its one of the best upvc window making company. Thanks to fenesta raipur and Mr.prakash

Nimesh Kher 
09 Jan 2019

It's great I have recently renovated my room with fenesta windows really mind blowing.

Rakesh Baweja
09 Jan 2019

Happy with the team and services