All You Need to Know About Flush Doors Jun 01, 2015 By &nbspFenesta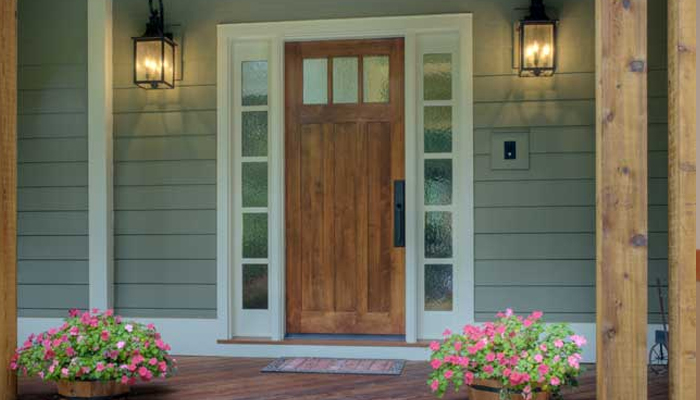 Most home owners set up their homes after researching about each and every little thing that goes into its making, including doors. If you are thinking about the type of doors you need to install at your place, you can count on coming across a myriad choices. Among them, a popular option is flush doors and here`s why. Flush doors, though considered as plain facing doors are available in various designs and finishes to be installed as entry doors and interior doors. Moreover, they make excellent cabinet doors too. You can notice that, depending on the type of wood you use, the finish and quality of the door gets affected. If you`re planning to install flush doors made of low quality wood, then you can paint the surface to mask the original finish or use veneer instead. Similarly, while installing them as your entry door, you can design it by combining glass and metal with wood. For instance, you can use various types of glass panes like triple/ double glazed, toughened and so on for your door. Also, you can use elegant knobs and levers complementing the door. These doors are easy to install and are relatively inexpensive compared to other types of doors. As these doors are manufactured by fixing plywood on a timber frame, the inside part tends to be hollow. This space is sometimes filled by cardboard to provide enough support and strength to the door. However, you get to buy solid flush doors which are strong enough to be used as your entry door as they are not hollow inside. Have you used flush doors at home before. Did they last you a long while? Did yours require a lot of maintenance? Let us know!

Sahil Ahuja
09 Jan 2019

Good product and awesome team.

Anil Singhal
09 Jan 2019

Happy with the quality and service Team

Subha Singh
09 Jan 2019

I like the service offered by fenesta. Its one of the best upvc window making company. Thanks to fenesta raipur and Mr.prakash

Nimesh Kher 
09 Jan 2019

It's great I have recently renovated my room with fenesta windows really mind blowing.

Rakesh Baweja
09 Jan 2019

Happy with the team and services