Home Decor: Summer and Patio Furniture Mar 08, 2016 By &nbspFenesta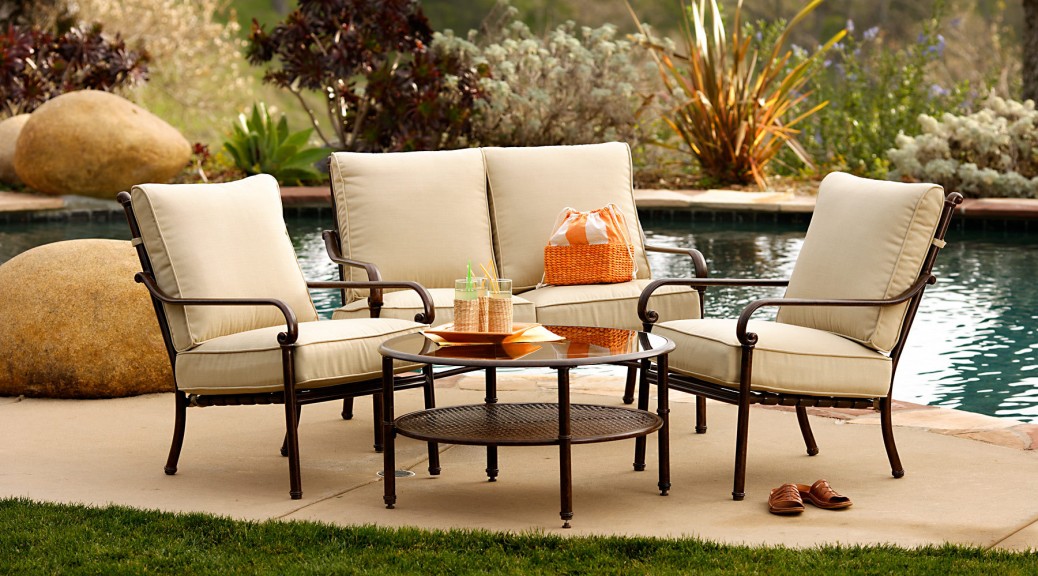 Summer-time brings perfect opportunities to spend time outside. Enjoy your patio as an extension of your home by decorating it to suit your personality.
Patio furniture is often styled different from the furniture you might find in your sitting or family rooms. Take this difference and run with it to showcase a style you might be too conservative to try indoors year round!
Lightweight furniture made from wicker, bamboo, teak, and other nature-inspired materials gives you a neutral canvas. It doesn't matter if you plan to decorate a cafe table and chairs or a lounge set: you have freedom to add color and accessorize.
Choose furniture that suits your lifestyle. If your patio is small, it may be best to keep things simple with a table and few small chairs with pads for added comfort. If you have more space, think about how you want to use it. Your furniture choices depend on what you plan to do there. Additionally, consider if your patio is covered, partially covered, or uncovered: will you need weatherproof materials or will the furniture be protected?
Once you select your furniture, make it fit your style. If you feel bold, choose several patterns in the same color family for cushions. Placed together with solid colored cushions on a lounge chair, the varied shades and patterns complement each other, but the look is uniquely yours. You can do this with any colors, even neutrals if you want to stick with the natural vibe summer inspires.
For a more relaxed look, try choosing a color that is peaceful to you. Popular choices are sage or grassy green, soft blue, or mauve. Take your color and put it everywhere on your patio-drink coasters, candles, or cushions-to spread that sense of serenity.

Sahil Ahuja
09 Jan 2019

Good product and awesome team.

Anil Singhal
09 Jan 2019

Happy with the quality and service Team

Subha Singh
09 Jan 2019

I like the service offered by fenesta. Its one of the best upvc window making company. Thanks to fenesta raipur and Mr.prakash

Nimesh Kher 
09 Jan 2019

It's great I have recently renovated my room with fenesta windows really mind blowing.

Rakesh Baweja
09 Jan 2019

Happy with the team and services