Home Decor: organizing your office at home Mar 09, 2016 By &nbspFenesta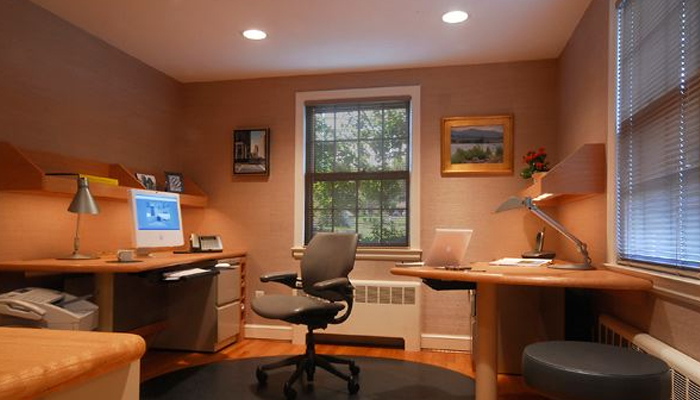 Organizing your home office can be simple if you care to plan what is most important to the time you spend there. Having space in your home to conduct your own business or merely pay bills and stash important files is important no matter the size. Consider the space you have. You don't need to dedicate an entire room to an office, but your furniture and lighting are the most important choices in creating comfort. Large or small, whether you have an entire room or a nook in a larger room, your office will need good lighting. uPVC Windows provide excellent natural lighting. If your space doesn't have windows, you can add light with a desk or floor lamp. The basics of organization are shelves, cabinets, folders, and boxes or bins. In combinations, these basics can create a system for any office. To diversify your system, try adding color-coding and labels. If you're building a small office into a larger room, consider going vertical, especially if space is limited. Shelves keep important documents and gadgets in reach, but off of your workspace. Bulletin boards might seem commonplace, but covered with a bright fabric and attached to a wall they're as decorative as they are useful for holding notes and reminders. If you run a business out of your home, your office demands more organization. Develop a system for mail and/or packages with baskets and shelves so you always know what's coming and going. Separate, labeled file drawers for fiscal years or different projects will minimize searching through folders or piles of paper. Desktop file racks can be helpful to manage current projects and those in development.

Sahil Ahuja
09 Jan 2019

Good product and awesome team.

Anil Singhal
09 Jan 2019

Happy with the quality and service Team

Subha Singh
09 Jan 2019

I like the service offered by fenesta. Its one of the best upvc window making company. Thanks to fenesta raipur and Mr.prakash

Nimesh Kher 
09 Jan 2019

It's great I have recently renovated my room with fenesta windows really mind blowing.

Rakesh Baweja
09 Jan 2019

Happy with the team and services