Plan The Perfect Room For Your Kids Mar 09, 2016 By &nbspFenesta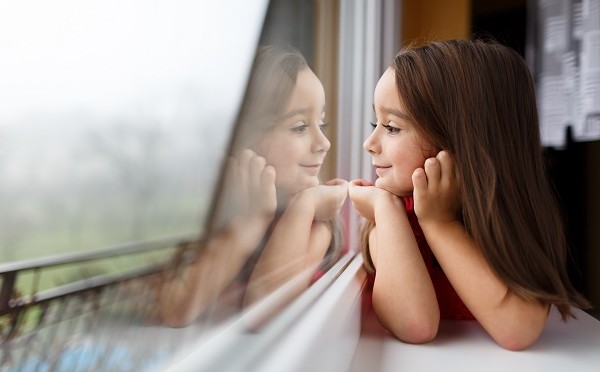 Whether you're planning a bedroom, a playroom, or a combination of the two, the thought you put into the planning will have both immediate and long-term pay off. Immediate: kids love something new and something just for them! Your children are sure to delight in your labor of love. Long term: organization and order! Planning what goes where will save time with cleanup and shrink the hunt for that special toy. First consider the floor plan and furniture placement. Draw up a floor plan to see what fits where. Place large furniture, like beds, futons, or tables, first. For furniture with drawers or cabinets, make sure there's room to open them to get inside. Work from largest to smallest. Keep safety in mind. For bookcases and large furniture, you'll want to anchor those to the walls to keep them from tipping. Think about using toy bins to keep things up off the floor; racks for hats, bags, and shoes; and storage containers to put things away and minimize clutter. Make sure that there is ample lighting for your child to play, draw, or read. Take advantage of the natural lighting from any windows in the room and add lighting fixtures or lamps where additional lighting is needed. Remember that walls are spaces too. You have room to display art or photographs, hang up jackets and sweaters, and add shelving for toys or books. Pick colors for the room that your child will love-of course!-but consider using patterns in those colors to bump up the playfulness. You could paint one wall a brilliant color and leave the others more neutral or patterned. Perhaps find a rug with a bold pattern in a resilient, kid-friendly fabric and make it the centerpiece. Another idea: build the room's color palette around a favorite toy.

Sahil Ahuja
09 Jan 2019

Good product and awesome team.

Anil Singhal
09 Jan 2019

Happy with the quality and service Team

Subha Singh
09 Jan 2019

I like the service offered by fenesta. Its one of the best upvc window making company. Thanks to fenesta raipur and Mr.prakash

Nimesh Kher 
09 Jan 2019

It's great I have recently renovated my room with fenesta windows really mind blowing.

Rakesh Baweja
09 Jan 2019

Happy with the team and services