Favorite tips for dressing Bay windows Mar 09, 2016 By &nbspFenesta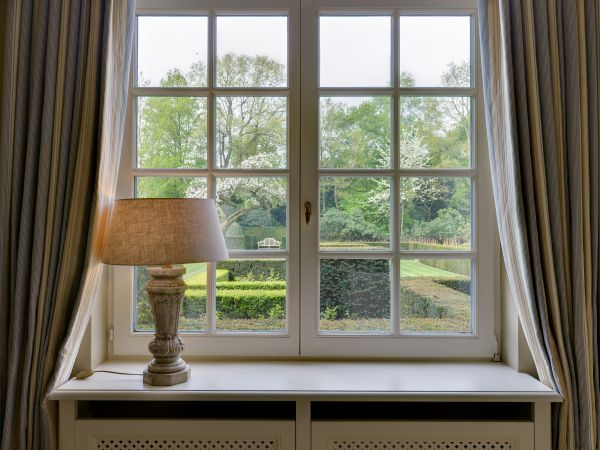 Bay windows project outward from an exterior wall, reaching into the outdoors to steal a little more space for your indoor use. When you're looking for a way to dress them, it's important to consider how you want to sculpt that space for the way you want to utilize it. The space your bay window creates in your home is special and how you dress the windows will influence how it is used. If your space has a seat or reading nook, blinds or curtains may look bulky at an inappropriate length. If this window receives several hours of direct sunlight, consider options that look good and offer a barrier against the heat for energy efficiency. Think about what your bay window looks like now, what style or look you are trying to achieve, and how you want to use it in your home. To get the look you want, decide how much of the window to cover. To cover the entire window, blinds, shades, shutters, and long curtains will work. They attach to each pane of the window for uniformity and each option has its benefits. If you are looking to allow some light even when the window is covered, blinds and gauzy curtains enhance privacy while letting the sunshine in. If privacy isn't a concern and full light is your desire, you could attach valances at the crown molding for a decorative touch. For a little more coverage and a fresh look, add cafe-style curtains hung on tension rods near the middle of the window. Most of all make sure the dressing for your bay window fits your style. With so many options and these tips, you're sure to find the perfect look for your home.

Sahil Ahuja
09 Jan 2019

Good product and awesome team.

Anil Singhal
09 Jan 2019

Happy with the quality and service Team

Subha Singh
09 Jan 2019

I like the service offered by fenesta. Its one of the best upvc window making company. Thanks to fenesta raipur and Mr.prakash

Nimesh Kher 
09 Jan 2019

It's great I have recently renovated my room with fenesta windows really mind blowing.

Rakesh Baweja
09 Jan 2019

Happy with the team and services