Design Ideas: The Perfect Lighting For Your Home Office Mar 08, 2016 By &nbspFenesta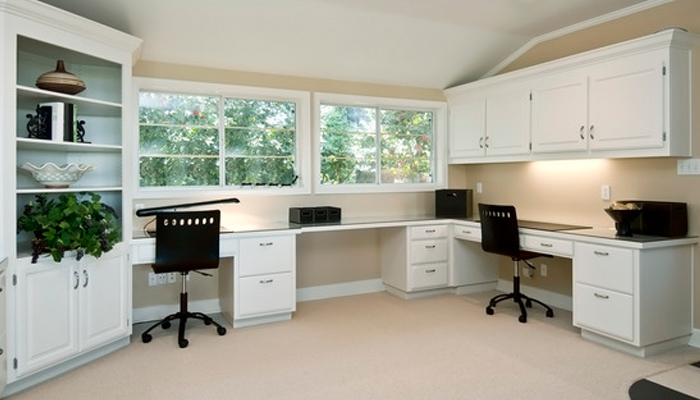 When it comes to the interior design of your home office, lighting can play a big role. Talking about interior design as a whole, lighting ideas form a key component of the entire designing process. A good lighting concept, whether it`s spot lighting, mood lighting or just placing random light fixtures here and there, can help enhance the look of a room to a large extent. Your home office is no different. Here are a few ideas on how you can use lighting to create a great home office space: Once you get past the sliding doors of your living room and walk into your home office, this trendy light installation on the wall is sure to make you feel good. Looking at it from a purely design point of view, the light against the orange wall makes for a stunning picture, even to the point of being a conversation piece in the room.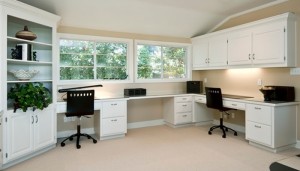 Throwing in a single big lighting fixture, like the one in the picture, that sits right above your work desk is another option. This serves well both in terms of look as well as utility. Running your company from home will be that much more enticing, when you do it from an office space such as this one above. Complimenting the office doors and the rest of the decor, these spot lighting fixtures on the ceiling work well. And finally, the quintessential behind-the-cabinet lighting that you can never go wrong with. It`s pretty, it`s functional and it creates a great atmosphere to sit in your home office and the work done. There is no limit to what kind of lighting you can put in your home office. Just like with any other kind of interior design proposition, what you choose to do depends on your style, budget and the look you want to achieve. In that sense, the choice you have is huge.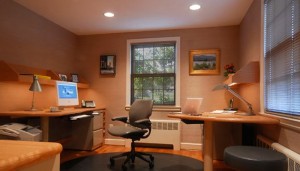 Feeling inspired? Use the ideas in the pictures above to create a great office space of your own today.

Sahil Ahuja
09 Jan 2019

Good product and awesome team.

Anil Singhal
09 Jan 2019

Happy with the quality and service Team

Subha Singh
09 Jan 2019

I like the service offered by fenesta. Its one of the best upvc window making company. Thanks to fenesta raipur and Mr.prakash

Nimesh Kher 
09 Jan 2019

It's great I have recently renovated my room with fenesta windows really mind blowing.

Rakesh Baweja
09 Jan 2019

Happy with the team and services