Design Ideas: Fresh Paint on Old Doors Dec 09, 2015 By &nbspFenesta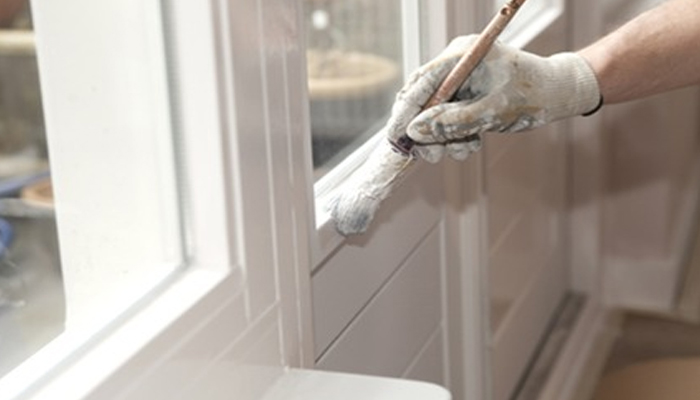 Fresh paint adds a lease of life to your old and weary doors and beautiful designs can be created with paint to make your doors look stunning and to enhance the aesthetic appeal of your home. Here are some painting tricks that you can try in your house after you sand and scrap away the old paint and clean the door. Painting the door depends on what type of door you have at your home. For instance, contemporary doors are easy to paint as they are known for their minimalistic and simple yet stunning look. If your contemporary door is panelled, start with painting the panelling from top to down and then move on to the middle vertical section and to the horizontal section and finish with the two outer edges of the door. If you have a sliding door at home with large glass panes, take care to cover the glass portion before you start with the painting. While painting, you can be innovative and try out different ideas. You can also match the paint colour of your door with that of the window to complete the look. For instance, if you have painted your sliding door white, paint your sliding windows white as well for a sophisticated monochromatic look. If you are an artist by nature then you can make the door your canvas and paint beautiful images on it. Browse the Internet to get more ideas on painting creatively. For instance, you can paint stars, flowers, people and many more on them, and on the whacky side, you can go wild with abstract art. The only caveat: it's not for the faint-hearted! While painting your exterior uPVC doors and windows of your home, make sure to use paints that are durable and that withstand UV radiation. Also make sure that you paint the door knobs and latches too along with the door to enhance its beauty. We hope you've liked the ideas we've shared with you here. Don't forget to let us know in our comments how your home design/redesign progressed!

Sahil Ahuja
09 Jan 2019

Good product and awesome team.

Anil Singhal
09 Jan 2019

Happy with the quality and service Team

Subha Singh
09 Jan 2019

I like the service offered by fenesta. Its one of the best upvc window making company. Thanks to fenesta raipur and Mr.prakash

Nimesh Kher 
09 Jan 2019

It's great I have recently renovated my room with fenesta windows really mind blowing.

Rakesh Baweja
09 Jan 2019

Happy with the team and services