Design Ideas: 10 Ways To Make Your Kitchen More Cozy Mar 10, 2016 By &nbspFenesta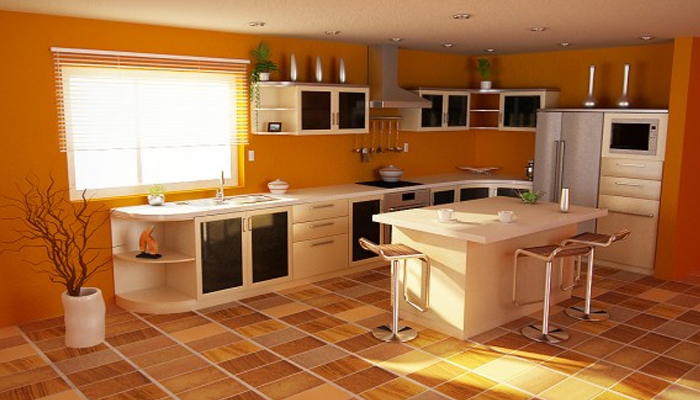 The kitchen is one place in the house that tends to be full of warmth. This has got a lot to do with what it represents in terms of the place where food for the family is being prepared. We all want a dream kitchen and why not? After all it is one of the most important rooms in the house. If you go through kitchen interior design ideas in magazine, the choice of what you can do is pretty mind-boggling. But, if you are not up to going through an entire renovation project, here are ten tips on how to achieve a kitchen that is cozy and warm, especially for the winter months:
Add some kind of flooring accessories. Rugs in winter are a great option. Flooring designs have evolved to a point where there are a number of rugs available from, shag, to wool, to even mix pile.
Soft lighting too can do the trick and bring in cozy especially during the evenings. Spot light and warm glow bulbs are the way to go.
Add furniture that is functional and comfortable. This could be a chair or bar stools with depending upon the space you have.
Install heating and look for options that are energy efficient. A little bit of artificial heating will go a long way in adding warmth to the kitchen.
Color in various forms is another great ideas. This could be accessories or just colorful utensils or cutlery.
Get creative with your shelving. Open shelves work well but keep your dishes organized.
Add a new backsplash that adds character to the kitchen space. Choose a design that you like but make sure it blends overall with the theme.
Paint a feature wall in a warm color and add a personalized message somewhere on it.
Add pictures of the family on the walls and shelves. Happy faces of people you love will add a soft warm glow to your kitchen.
Keep the stove warm, i.e. cook often. A running stove will keep the kitchen atmosphere full of cheer and warmth.
Want a great kitchen? Follow these steps above and make the kitchen in your home a happy place today!

Sahil Ahuja
09 Jan 2019

Good product and awesome team.

Anil Singhal
09 Jan 2019

Happy with the quality and service Team

Subha Singh
09 Jan 2019

I like the service offered by fenesta. Its one of the best upvc window making company. Thanks to fenesta raipur and Mr.prakash

Nimesh Kher 
09 Jan 2019

It's great I have recently renovated my room with fenesta windows really mind blowing.

Rakesh Baweja
09 Jan 2019

Happy with the team and services