6 Tips To Protect Your Home This Monsoon Sep 08, 2016 By &nbspFenesta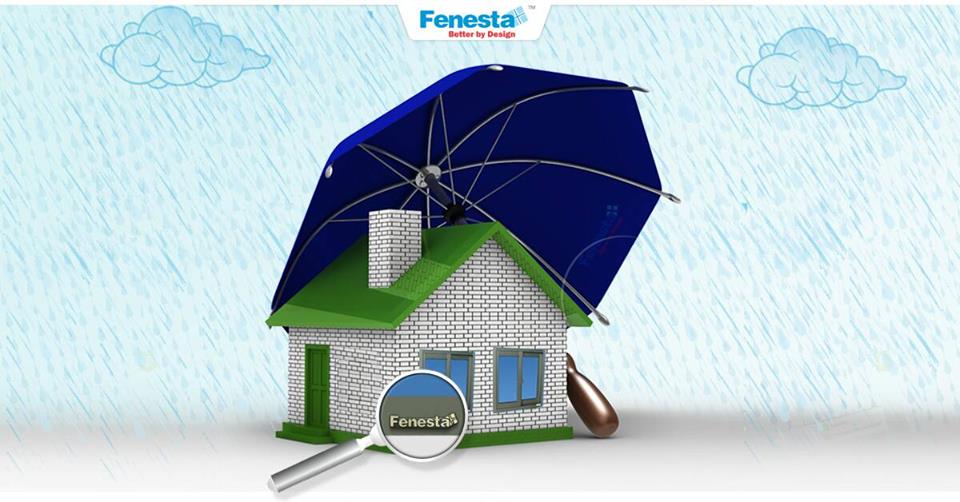 The monsoons have arrived and they have announced their entry with aplomb. While the showers are welcome, is your home ready for the season? Walls and the roof are the most affected by rain.
Damp air in monsoons can cause extensive damage to your accessories and furniture as well. Wooden doors and windows swell up during monsoon if they are not properly fixed.
These damages can be prevented by taking a few necessary steps before the rains take their toll.
Tip #1 Repair Cracks and Leakages
Inside your home, check ceilings to make sure there are no visible signs of roof gaps or other leakage. Be on the lookout for the slightest indication of water rings, mold on the wall or ceiling discoloration. If you notice a leak, make the necessary repairs to fix the issue and prevent it from growing into a larger issue in the rainy season.
Tip #2 Check Wiring
Naked wires and noninsulated cords can lead to unanticipated power failures in monsoons. Avoid such instances by replacing damaged cords or opting for new mounting boxes. Further, check carefully for electrical connections and open electric switches that are exposed to rain. Cover them to prevent dangerous electric shocks or short-circuits.
Tip #3 Protect Furniture
Furniture and wooden finishes including cupboards and railings can get musty or even damaged due to the growth of fungus in the rainy season. Take preventive measures by putting camphor balls, neem leaves or cloves in the cupboards and closets to protect clothes and other valuable items from dampness. In addition, clean them often with a dry cloth or vacuum through for maintenance.
Tip #4 Fix Doors and Windows
Repaint metal-framed doors and windows to avoid rusting as well as to stop the rain from seeping through them. Wooden doors and windows tend to swell up during monsoon if they are not properly fixed. If you notice that in spite of shutting your windows tightly, rain water is still seeping in, fix a rubber lining between the sliding of the window. This will seal any unwanted gaps and prevent swelling of window frames.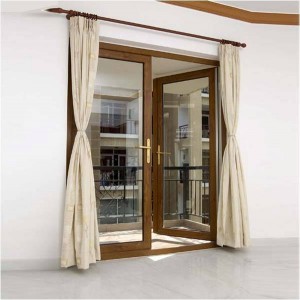 If you are planning to replace your windows and doors, choose UPVC over wood as it does not distort or swell during monsoon ensuring perfect sealing and zero gaps thus blocking the entry of rainwater into the home.
Tip #5 Ward Away Insects
Insects are frequently seen in the house during monsoons. It is not just flies and mosquitoes, but termites or even ants can cause damage to buildings. Adopt some natural ways to get rid of them instead of using harmful chemicals. A professional pest control service can be employed in case of an infestation.
Ideally, install UPVC windows with an in-built mesh system , which keep insects out without sacrificing ventilation. They are also termite-proof, a big advantage over wooden windows. Learn more about the termite-free feature of uPVC windows.
Tip #6 Reduce Moisture Content
Sunlight is minimal during monsoon, so replace heavy summer drapes with lacy, translucent or light cotton curtains to let in as much sunlight as you can. These are also easier to dry. Moisture inside the house not only creates bad odor, but can also spoil your walls, décor hangings and furniture.
Also, remember to wipe muddy puddles immediately before they stain the floor. You can maintain a wet area, maybe a balcony, and ask family members and guests to leave wet umbrellas, clothes, etc. there to avoid spoiling your couch and other interiors.
Follow these tips and enjoy the monsoons in a clean and dry home.

Sahil Ahuja
09 Jan 2019

Good product and awesome team.

Anil Singhal
09 Jan 2019

Happy with the quality and service Team

Subha Singh
09 Jan 2019

I like the service offered by fenesta. Its one of the best upvc window making company. Thanks to fenesta raipur and Mr.prakash

Nimesh Kher 
09 Jan 2019

It's great I have recently renovated my room with fenesta windows really mind blowing.

Rakesh Baweja
09 Jan 2019

Happy with the team and services