8 Fenestration Design Ideas for Buildings Sep 07, 2016 By &nbspFenesta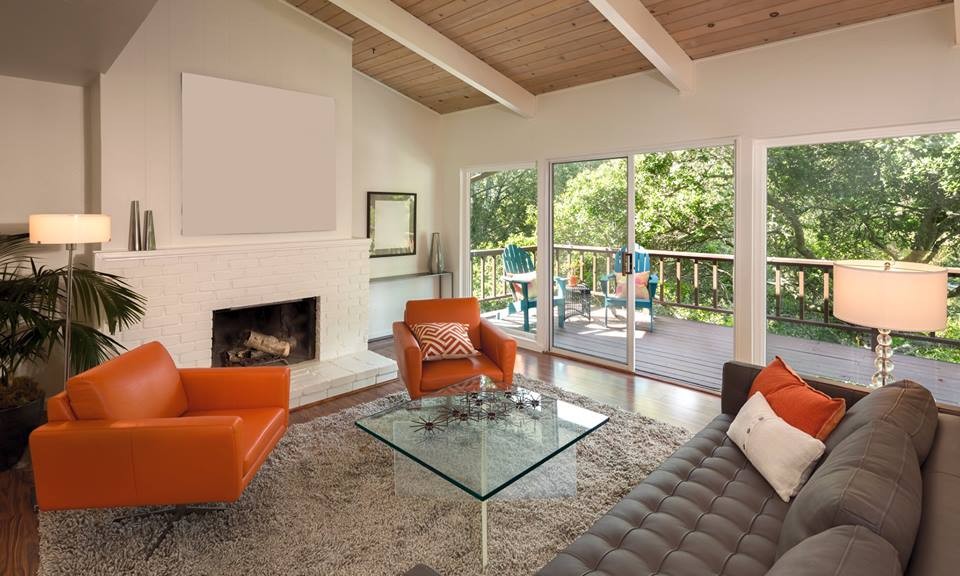 A guide for aesthetically pleasing functional spaces
Fenestration means the arrangement of windows, doors and other openings in a building. A well-designed structure has a balanced arrangement and proportion of fenestration to facilitate optimum space and daylight.
Different ways how fenestration can transform spaces
Modern homes and commercial spaces are continuously experimenting with ways of using fenestration to ensure light transmittance and passive cross-ventilation. Many commercial spaces such as malls, offices and hotels today use fenestration tricks for energy efficiency and reduced costs.
Fenestration plays a major role in setting the interior atmosphere and defining the external appearance of a structure. The following are a few fenestration ideas to transform homes or other structures into a more efficient and visually appealing space:
1.Windows Alter Space Perception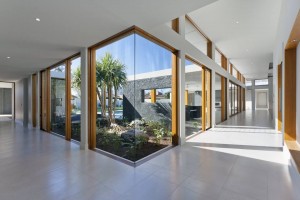 Depending upon their size, area and placement, windows have the power to alter the perception of space, and aesthetics. For example, glass-to-glass or corner windows provide terrific views of the landscape. Additionally, strategic selection and placement of windows can help battle climatic fluctuations typical to Indian weather.
Offices and educational institutions with good lighting design have higher productivity. Moreover, it is believed that patients recover faster when they are next to windows in a hospital.
2.Bay Windows for Scaling Available Space
UPVC bay windows can be used to scale available area. These windows protrude outwards, and with the placement of a divan, they make excellent corner spaces, thus enhancing space utility. They also maximize the influx of natural light and provide amazing views. Bay windows can add elegance to your structure. Moreover, they are known to increase the property value, due to added space and aesthetics.
3.Use Sliding Windows and Doors
If space is limited, sliding windows and doors are ideal. In addition to optimal utilization of space, they also give the perception of a bigger space. They lend a sleek décor and occupy less space, unlike traditional folding doors and windows. Sliding doors are also great for air circulation and panoramic views.
4.Choose UPVC for Energy Efficiency
Use of UPVC doors and windows can reduce your energy consumption drastically. Being a poor conductor of heat, UPVC doesn't allow transfer of heat from outside to inside through its surface. When used with double or triple glazing, and air-tight seals, it further insulates against the outside heat. As a result, the internal temperature of the room is maintained and air-conditioner/heater runs less frequently, ensuring lower energy bills. UPVC doors can be used in commercial spaces and residences alike to build environment-friendly structures.
A fully recyclable material, UPVC consumes far less energy in its production compared to Aluminium. UPVC also reduces the dependence on wood thereby helping conserve forests.
5.Glass Matters
The market is flooded with several glazing options and surfaces for every need. Laminated - glass can be used for insulation against heat and noise. Tinted glass can offer privacy, aesthetics and protection from UV rays, whereas laminated glass can be used for enhanced safety and act as excellent noise insulators, usually necessary for city dwelling.
6.Weather Friendly
Designers can utilize the abundance of material and fenestration options available in market to make spaces suitable for various weathers. They can prepare the available space to withstand the worst weather through the smart use of new-age framing materials like 'UPVC'.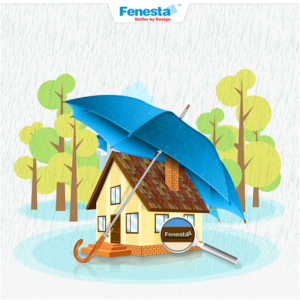 UPVC's inherent weather resistant features prevent windows from getting faded or distorted even when exposed to temperature variations, moisture or intense UV radiations. UPVC frames are also reinforced with steel that provides windows with exceptional strength to bear high wind speeds up to 250kmph, making them ideal for high rise apartments.
7.Hardware
Over the years, there has been tremendous improvement in hardware for fenestrations such as doors and windows. Gone are the days where bulky handles featured on every door. Today, the options range from beautiful sleek handles to concealed hinges and bearings for a modern, stylish look.
8.Skylight
Skylight is another nifty option for lighting up the space. It provides excellent ventilation and gives a perception of larger space. Many skylights are fitted with UV glass for energy efficiency. They also come with remote-controlled, solar-powered blinds.
Thus, the right fenestration creates a welcoming atmosphere, be it in your personal or professional space. Look out for key features such as light transmittance, insulation and safety before you opt for any fenestration design.

Sahil Ahuja
09 Jan 2019

Good product and awesome team.

Anil Singhal
09 Jan 2019

Happy with the quality and service Team

Subha Singh
09 Jan 2019

I like the service offered by fenesta. Its one of the best upvc window making company. Thanks to fenesta raipur and Mr.prakash

Nimesh Kher 
09 Jan 2019

It's great I have recently renovated my room with fenesta windows really mind blowing.

Rakesh Baweja
09 Jan 2019

Happy with the team and services