5 Things to Know Before Buying uPVC Replacement Windows Feb 13, 2020 By &nbspFenesta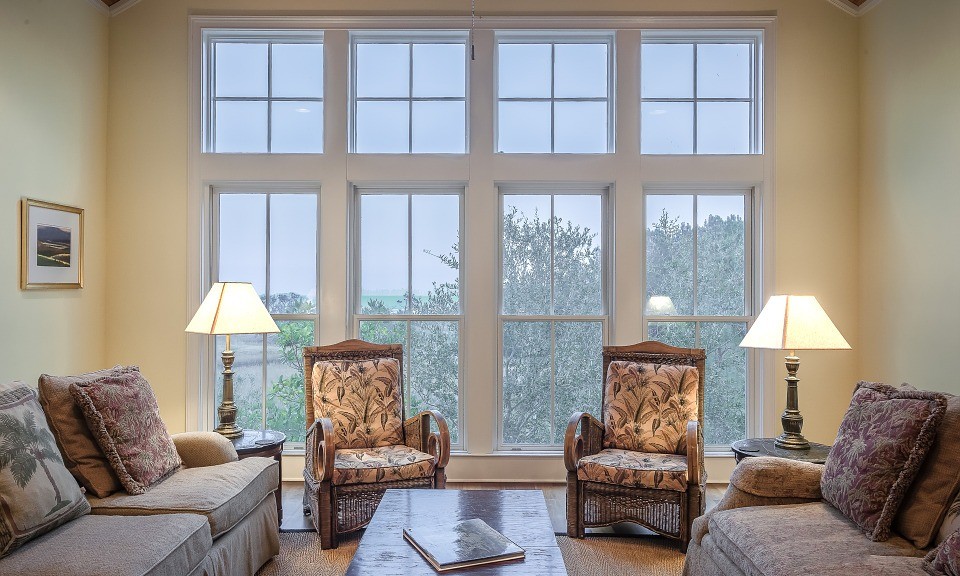 uPVC windows are increasingly becoming a popular choice for replacement windows in numerous homes owing to the value for money, design choices, and durability they offer. Windows that are made with uPVC material are much easier to maintain and can be installed in the colour and style of your choice. These windows take care of the security aspect as well because of the robustness of uPVC and hence are an excellent choice for replacement windows for your home.
Here are 5 things you should know before buying uPVC replacement windows which will, in turn, help you find the perfect replacement windows for your home:
You've Got Plenty of Design Options
When you search for uPVC replacement windows, you can choose the style that matches the decor of your home and adds to its aesthetic appeal. uPVC windows can be made in a variety of designs and can elevate the look of any room. From sliding sash windows to tilt and turn windows, there are plenty of options to choose from when you look for the best style for your uPVC window. Here are some of the most popular window designs people choose:
Sliding Sash Windows
If you have always adored the classic sash window design, now is the time to go for one when you are looking for uPVC replacement windows. These windows have panels that can be opened vertically or horizontally when one slides one panel behind the other. These windows do not swing inwards or outwards making them one of the best design options for restricted spaces. In all, the uPVC sliding sash window prices that you pay are completely justifiable given the benefits and features of uPVC sliding sash windows.

Tilt and Turn Windows
Going for uPVC tilt and turn windows as replacement windows for your home can be another option that you can consider. They are a blend of comfort and security. These windows are very easy to clean as you can easily bring the outside pane in. The best part about having these windows in your home is that it restricts how far one can open a window.

Bay Windows
Another great option for replacement windows is bay windows. This window design protrudes from the home's main walls and increases the look and appeal of the entire room. Bay windows are preferred by homeowners who wish to let in more natural light into a room and also want a wider view of the outdoors.
Casement Windows
A uPVC casement window has one or more hinges that attach it to the frame. Such windows are also a great choice when you are looking for the best uPVC replacement windows for your home because they offer an unhindered view of the outside, Are simple to use, and also let in a lot of natural light into the room. Such is the versatility of these windows that they can easily fit almost any width or height of aperture.
You have a Range of Colours to Choose From
You can easily choose a colour option that compliments your home's design as uPVC windows are available in a wide variety of options. You can go for black, mahogany, walnut, and many other colours and finishes to get a suitable and aesthetically appealing uPVC replacement window installed at your home.
Even Glazing Can be Done As Per Choice
Before you buy a uPVC replacement window, you should know about the different glazing types available.
The three gazing types are:
Single Glass: It includes one layer of glass.
Double Glass: It includes two glasses that have air space and form one single unit. The insulating gas or air enhances the thermal performance of the window.
Triple Glass: It includes three glasses that contain air space and are made into one single unit. The insulating gas or air that is present between the three glass layers enhances the thermal performance of the window.
Select a Handle Design That Suits Your Taste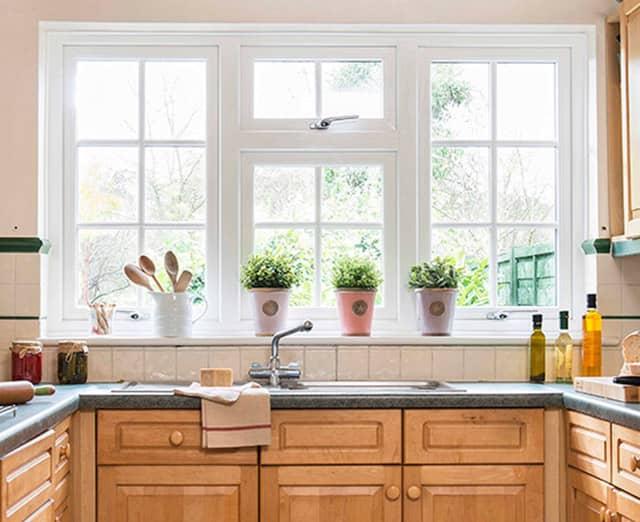 Another thing you should know before buying uPVC windows is the handle options. They are available in a variety of finishes and colours. You can go for the one that you think will go best with your room's decor.
The Choice of Glass is Yours!
There are many types of glass available for uPVC windows such as clear glass, tinted glass, reflective glass, and many others. Given the range of glass types that are available these days, you can easily choose the one you personally prefer.
Take your time when you decide the best uPVC replacement windows for your home. Narrow down the designs, colours, handles, etc. for your windows and then select the best design for your home. The uPVC windows prices may vary according to your requirements and preferences. However, you do not have to worry about the uPVC windows prices or the uPVC sash window prices as you will get great value for money when you decide to purchase them.

Sahil Ahuja
09 Jan 2019

Good product and awesome team.

Anil Singhal
09 Jan 2019

Happy with the quality and service Team

Subha Singh
09 Jan 2019

I like the service offered by fenesta. Its one of the best upvc window making company. Thanks to fenesta raipur and Mr.prakash

Nimesh Kher 
09 Jan 2019

It's great I have recently renovated my room with fenesta windows really mind blowing.

Rakesh Baweja
09 Jan 2019

Happy with the team and services