5 Reasons to Choose Aluminium Windows for Your Home Feb 06, 2020 By &nbspFenesta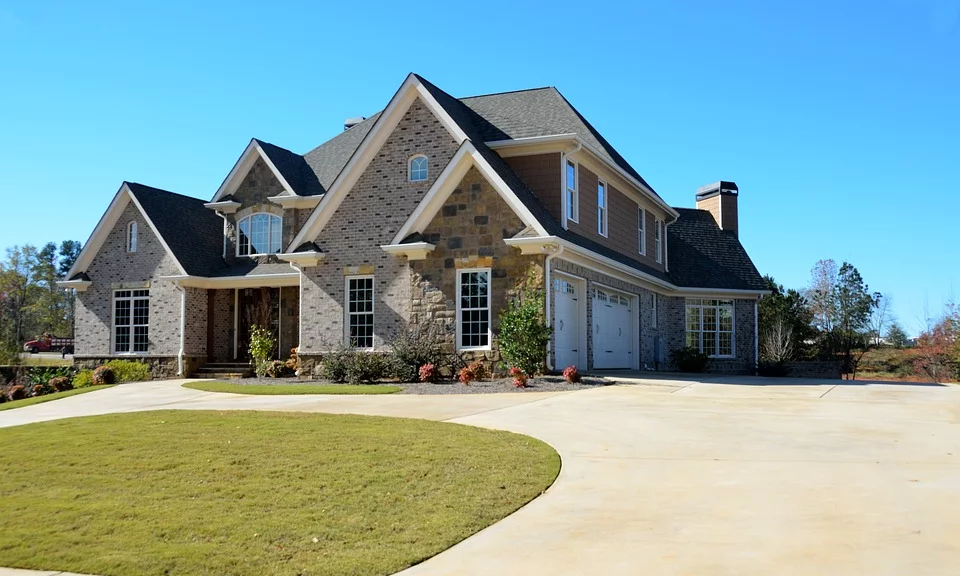 With new trends coming up in the market, the interior industry is a hotbed of innovation and creativity right now. Among the latest trends that have gained a lot of popularity in recent times would be the installation of aluminium windows in homes and other spaces. These windows are designed to offer a minimalistic look as well as an ultra-modern statement to your home. They are designed with slimmer frames and widths and more glass areas, which helps in creating a brilliant look for the home as well as a workspace. Today, a lot of people are opting for aluminium window frames for the numerous benefits they offer. And if you too have been wondering about them, here are 5 reasons why aluminium windows have taken the interior market by storm!
High Durability
One of the foremost reasons for opting for aluminium window designs is their durability. Since the material has a high resistance to corrosion, the window frames do not rust, increasing their durability quotient. Adding to this, aluminium doesn't get worn in extreme weather conditions and can withstand most climatic changes. This also backs the fact that these windows are very suitable for Indian weather conditions as well. The windows also undergo thorough surface treatments, which allow them to retain their aesthetics for a long period.
Requires Less Maintenance
Usually, taking out the time to thoroughly clean the windows of your home can be quite an annoying task. However, that is not the case with aluminium windows as they require very little maintenance. Because of their resistance against rust, weather changes, and termites, maintaining these windows is really easy and quick. Cleaning them on a daily/monthly basis is up to you, as in general, these windows require cleaning only twice a year. That being said, to clean the aluminium window frames, all you need is mild soapy water and cloth of soft fabric to wipe them. This simple trick will keep your windows in mint condition and give your space an enhanced aesthetic appeal.
Gives a More Graceful Look
There is a very famous saying by a Turkish author, Mehmet Murat Ildan that goes -
"The windows of the houses even if the house is ramshackle are always beautiful because windows represent light!"
And that is exactly what aluminium home window designs are intended for. With a slimmer frame designed to allow for more glass, these windows spruce up the aesthetics of your house and allow in the maximum amount of light. Aluminium is said to be a symbolic material in modern architecture. Aluminium window designs can be powder-coated very easily for various finishes and looks. These can be tailored into different shapes and dimensions and can be chosen in a colour of your choice. For those who want to add an industrial look to their house, you can just apply a coat of window finish and let the original colour of aluminium stay. Apart from the durability, you can also get these windows in sliding, casement, and tilt and turn designs, which are known to be some of the most elegant home window designs.
Energy Efficient
Believe it or not, the windows of your home also play a huge role in determining your electricity bills. How? Ill-fitted windows can be a serious drag as there are high chances for the heat to escape through the cracks or gaps that are results of inefficient construction. This, in turn, affects the thermal performance of the windows. But, when it comes to aluminium window designs, you don't have to worry about their thermal performance as they offer great insulation. These windows limit both heat loss and the entry of cold breezes into your home. With these windows, you can breathe easy and rest assured that you will be lowering your heating and cooling bills as well.
Eco-Friendly
Aluminium as a material is very environment-friendly as it has several sustainable properties. Aluminium can be recycled and reused and has a low carbon footprint which makes it quite eco-friendly. That being said, if you want to replace your existing aluminium window frame, the old ones can be recycled and moulded into new objects.
Aluminium windows are a great choice for your living room window, kitchen window, as well as bathroom windows. Not to forget, these windows work well in corporate spaces as well. As mentioned before, not only do these windows give your space a gracious look but also allow ample light inside, which makes your space look brighter. If you are thinking of revamping your windows or are building a new house, don't forget to check out the amazing aluminium window designs available.

Sahil Ahuja
09 Jan 2019

Good product and awesome team.

Anil Singhal
09 Jan 2019

Happy with the quality and service Team

Subha Singh
09 Jan 2019

I like the service offered by fenesta. Its one of the best upvc window making company. Thanks to fenesta raipur and Mr.prakash

Nimesh Kher 
09 Jan 2019

It's great I have recently renovated my room with fenesta windows really mind blowing.

Rakesh Baweja
09 Jan 2019

Happy with the team and services