5 Things to Know About Aluminium Windows Apr 16, 2021 By &nbspFenesta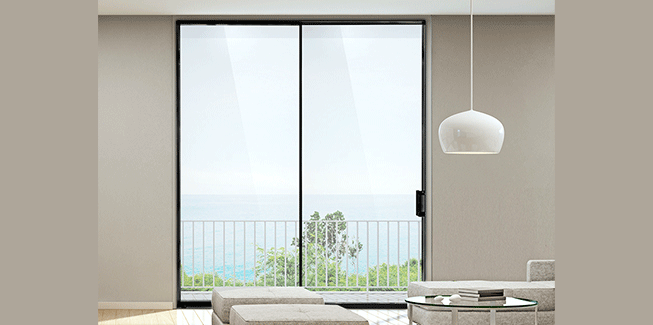 Aluminium windows are known for their robustness, low maintenance, and ease-of-use, and have seen a growing preference in recent times. Today, from casement to sliding designs, aluminium windows are available in a host of designs that work very well to elevate the look and appeal of residential and corporate spaces alike.
Characterized by the numerous benefits that they have to offer, it may be said that the cost of aluminium windows is well justified, and this is one of the reasons why homeowners and business owners are increasingly choosing them. To further highlight what lies behind the popularity of aluminium windows, here are five facts about them that you ought to be aware of: -
Aluminium is Durable
Aluminium windows are among the best window options out there that are known for their durability. Aluminium as a material is highly resistant to the outside elements; Aluminium windows are less likely to rot or warp. Moreover, aluminium possesses a high strength-to-weight ratio which makes the windows hard to dent as well.
Aluminium Windows Require Low Maintenance
Aluminium is known for being weatherproof. Because of this, aluminium windows require low maintenance throughout their lifespan. They only require the occasional wipe and appear as good as new for years. Quick cleaning of the frame and the glass once in 2-3 months will get rid of any dirt and give a new and shiny look to the windows.
All in all, one gets to enjoy the advantages of aluminium windows while only having to put in a minimal amount of effort on the maintenance front.
Aluminium as a Material is Highly Flexible
A great thing about getting aluminium windows installed in your space is that you can choose from a variety of design options. Aluminium as a material is highly flexible. This makes producing different designs a quick and simple process. The material can be easily forged, cast, and rolled to make windows in different shapes, sizes, and designs.
Apart from this, you can also select from a variety of glass and colour options for your windows. You can choose laminated glass, reflected glass or clear glass for aluminium windows. As the choice of glass plays a major role in affecting the view, energy savings, security, and privacy of a particular space, you should put in due research when selecting the glass for your aluminium windows. As far as the choice of colour for the windows is concerned, you can choose one based on the décor of your space to ensure that your windows are aesthetically appealing and complement your existing architecture.
Aluminium is a Sustainable Product
Aluminium is a versatile material in every sense. It is also quite popular as a sustainable and green product. It is non-toxic, fully recyclable, and leaves a minimal ecological footprint. Recycling aluminium needs only 5% of the initial energy that is consumed in its creation.
Aluminium Windows are Simply Attractive
Irrespective of whether you choose aluminium sliding windows , casement windows, or any other style, they serve as a superior choice for modern homes and corporate spaces. They can also be designed to suit conventional architectures as well. Known for their slim and stunning looks, these windows add instant elegance and oomph to any space.
BONUS FACT:
A lot of people are of the view that aluminium windows were introduced in the construction market in the mid-1990s for the very first time. However, the use of aluminium windows can be traced back to 1912. That was the time when streetcars, railroad cars, and bus manufacturers started using aluminium in their mass transit vehicles. It was around the 1930s when people started appreciating the contemporary and sleek appearance of aluminium window frames and the market for aluminium windows began to develop. In fact, initially, aluminium windows were designed to resemble the look of wood or steel.
All in all, aluminium windows are among the best options that you can choose for their space given the style and functionality they come with. The cost you pay for aluminium windows will vary depending on the design, frame, colour, accessories that you choose. Regardless of the price, there is no doubt that choosing aluminium windows for your home or office is a good decision.

Sahil Ahuja
09 Jan 2019

Good product and awesome team.

Anil Singhal
09 Jan 2019

Happy with the quality and service Team

Subha Singh
09 Jan 2019

I like the service offered by fenesta. Its one of the best upvc window making company. Thanks to fenesta raipur and Mr.prakash

Nimesh Kher 
09 Jan 2019

It's great I have recently renovated my room with fenesta windows really mind blowing.

Rakesh Baweja
09 Jan 2019

Happy with the team and services