5 Home Decor Ideas That Will Make Your House Festive Ready Oct 26, 2016 By &nbspFenesta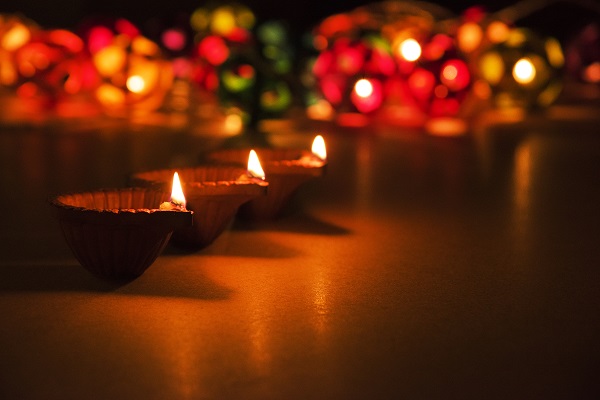 Brighten up your interiors and bring in the Diwali cheer! How to give your decor that boisterous holiday vibe? This is a question that often plagues us during those Diwali-preparation weeks. Here are some ingenious solutions that solve this dilemma by creatively enhancing the look of your interiors. Fusion-Themed Furnishings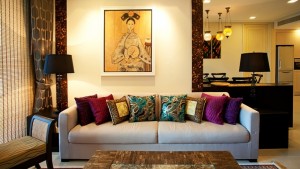 Blending the best of both worlds
Fusion-themed furnishings are a great way of getting that festive look without putting in much effort. From traditional embroidery to shimmery brocade and geometric patterns, that minimalist ethnic touch is enough to spice up the look of your decor. Whether it is your drapes, bed sheets, cushion covers, or even your doormats, the unique craftsmanship and vibrant shades make their mark. Traditional centerpieces, sculptures and rugs are another way of adding a festive vibe to your modern interiors. Opt for something with a subtle shimmer to complement the flickering glow of your diyas! The Art of Quick Fixes for A Smart Makeover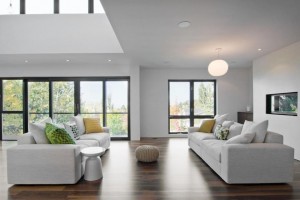 New windows can change the way your house looks
Even though we all feel like renovating our homes to suit the latest trends, time and money can prove to be a hindrance. You can, however, work around this problem by being a little creative. By just changing the look of your windows from normal to sliding, or even changing it into French windows can completely revamp the look of your interiors. Play around with your furniture positions, change your bathroom fittings, upgrade your wall panels – there are endless ways to renew your décor. Even though these may seem like small changes, it is the details that make the big picture. DIY Decorations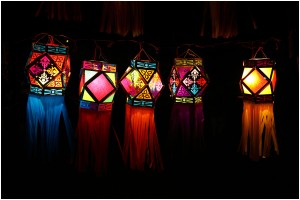 Handmade decorations spruce up any space
Go old school and do what your grandparents did in their youth – make paper lanterns by yourself! Paper lanterns not only look adorable but also they are a great way of bonding with your family. So, grab a handful of colorful paper, craft equipment and your family members to make all kinds of paper lanterns! The internet is teeming with DIY videos of these little beauties to help you along. Another DIY decoration is the classic rangoli. A bright and colorful rangoli at your entrance immediately changes the look of your decor. For those who simply can't manage the traditional-style rangoli, options like rangoli stickers or flower rangolis promise an equally beautiful effect. Go Traditional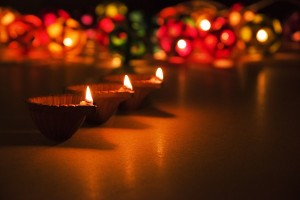 Diyas are symbolic of Diwali
When it comes to the festival of lights, there are some things which never go out of style. The ethereal flickering diyas, decorative candles and string lights lend your decor that lovely festive glow. Something extra for this holiday season – buy your diyas and decorative lights from NGOs that sell these handmade items. It will not only light up your world but also the world of many underprivileged people. Indulge in Some Flower Power!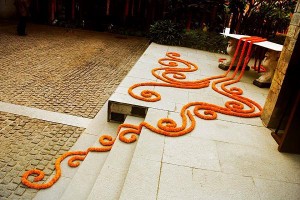 Flowers bring the festive feeling
Flowers are beautiful to look at and they have a lovely fragrance which elevates the vibes of any space. Whether it is a contemporary flower arrangement or traditional marigold and mango leaf garlands, you just can't go wrong with this one! Decorate your stair railings, stair handles and house entrance for that vivacious splash of color. Modern times have brought innovative ways to use this versatile decoration. Put them in a glass bowl with your diyas, string them up with lights or make a flower rangoli! The possibilities are endless.

Sahil Ahuja
09 Jan 2019

Good product and awesome team.

Anil Singhal
09 Jan 2019

Happy with the quality and service Team

Subha Singh
09 Jan 2019

I like the service offered by fenesta. Its one of the best upvc window making company. Thanks to fenesta raipur and Mr.prakash

Nimesh Kher 
09 Jan 2019

It's great I have recently renovated my room with fenesta windows really mind blowing.

Rakesh Baweja
09 Jan 2019

Happy with the team and services