5 Effective Ways to Monsoon-Proof Your Home and Prevent Damage Aug 07, 2020 By &nbspFenesta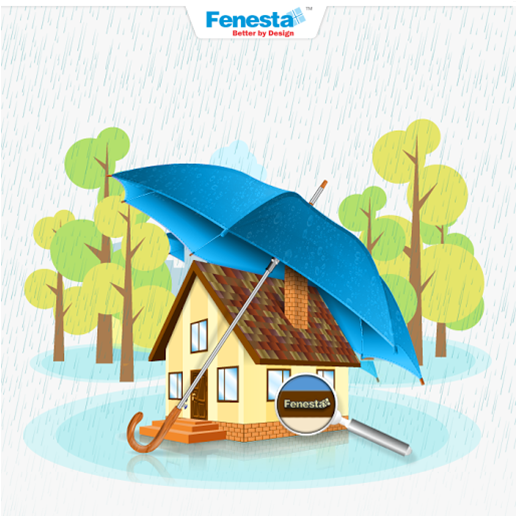 The onset of the monsoons brings forth great respite from the sweltering heat of the summers. However, as the monsoon showers start cooling down the temperatures, they also herald a time when homeowners need to start and weather-proof their windows and doors to ensure that there are no unwelcome surprises later on.
Apart from the doors and windows, there are a few more tasks that you should undertake in order to rain-proof your home. Here are the 5 basics for you to take care of:
Check for Leaks
One of the most common worries which people have during monsoon is leakage and it isn't just restricted to a leaky faucet. You must check your roof and walls as well for any seepage or leakage. Not only does leakage make for an uncomfortable and damp environment, but it can also lead to long-term water damage. Hence, it is very important to deal with the issue before the showers start getting heavy. The adhesives or plaster you use to fix the leaks would also need time for it to dry, so make sure that you get it done well before the heavy rains start.
Monsoon-Proof Your Doors and Windows
Over the course of time, the seals on your windows and doors can start disintegrating, letting in cold air and rain from outside. Before the rains begin, you should contact a professional to monsoon-proof your windows and doors by re-sealing them. Get the doors and windows inspected for rot and get them fixed if needed. During monsoon, wooden doors also tend to swell. This can be dealt with by using oil at the sides of the doors or by sanding off the part that gets stuck.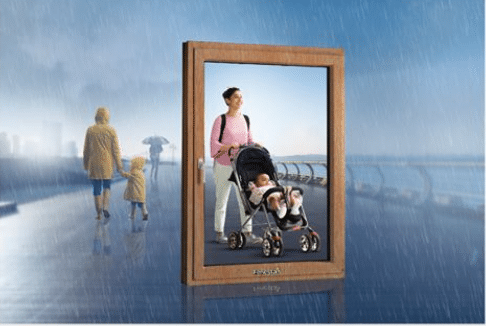 Windows, on the other hand, get the maximum exposure to rain and if they are not maintained, they can start leaking as well. You can opt for a coat of paint on the doors and windows and if the need arises, replace them with wind resistant windows and water-proof doors for the best results. These days, uPVC windows and doors are the go-to choice when it comes to weather proofing your home.
Get a Fresh Coat of Paint
Opting for waterproof paint before the monsoon comes calling is a great way to forestall damage to your walls. Choose paints with thick finishes to ensure that it keeps the water off your walls. Not only is it a good pre-emptive step to take before the monsoons, but it will also keep your house looking bright and new. Just make sure that you get done with the painting well before monsoon season.
Double Check the Wiring
This is a very important to-do before monsoons arrive. If a routine check of the wiring and switchboards at your home is overdue, get it done as soon as you can. If you can find loose or unattended wires, get them fixed before the rains, have the loose contacts tightened, and the worn-out wiring replaced. You can also purchase some silica gel pockets from your electrician and put them around major electrical appliances. The gel would absorb the moisture from the air and ensure that there is no condensation forming on your devices.
Get the Drains Unclogged
When it rains, the water running off will need somewhere to go. That is why all homes are fitted with downspouts, gutters, and drains. However, if these are clogged, you'll end up with rainwater and debris clogging your pipes and your roof. This, in turn, can lead to major leakages. Moreover, stagnant water acts as a breeding ground for insects and infections. That is why it is very important to have all your drains checked and unclogged, removing any debris they have. If there is water stagnating anywhere, deal with it and fix any cracks you see.
The monsoons can bring in a lot of fun and nostalgia but only when you don't have to worry about the havoc being wreaked on your home. Get started on monsoon-proofing your home if you haven't already.

Sahil Ahuja
09 Jan 2019

Good product and awesome team.

Anil Singhal
09 Jan 2019

Happy with the quality and service Team

Subha Singh
09 Jan 2019

I like the service offered by fenesta. Its one of the best upvc window making company. Thanks to fenesta raipur and Mr.prakash

Nimesh Kher 
09 Jan 2019

It's great I have recently renovated my room with fenesta windows really mind blowing.

Rakesh Baweja
09 Jan 2019

Happy with the team and services