Pros and Cons of Popular Windows for Residential Homes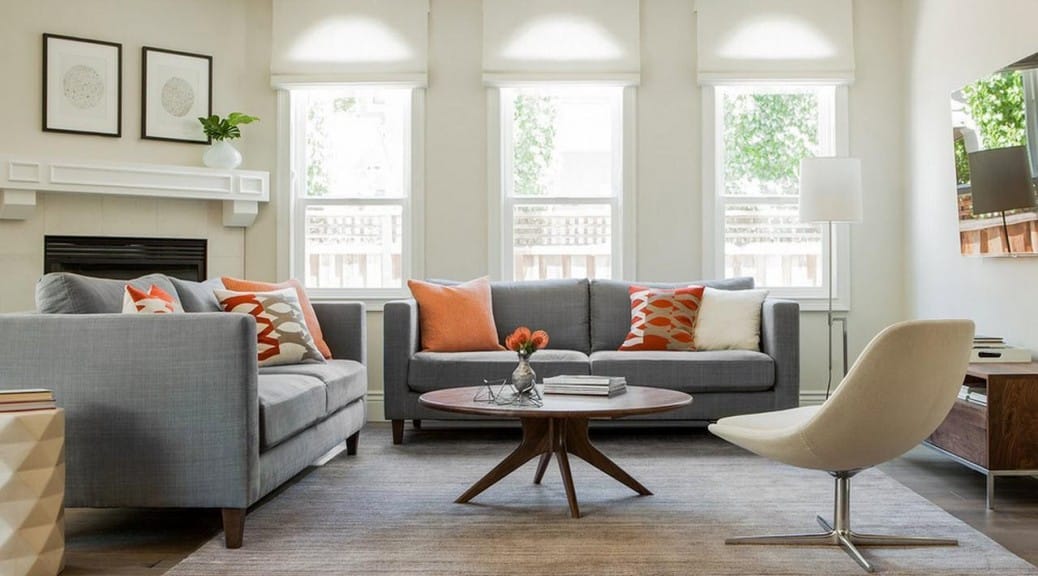 There are many considerations you need to take when choosing windows for homes and residential areas. Be it as a replacement or for new construction, you need to keep in mind the material for the frame, glazing options, and the energy efficiency of the windows. All of these elements are greatly important, but before you can determine any of that you'll have to first consider the basic designs of your residential windows. Each of them has its own advantages and disadvantages.
Many homes feature more than just one style of house windows, but most designers advise against mixing too many different styles as it creates a disjointed look. Often when you replace a single window at your home, you stick with a similar style of window but when it comes to replacing all the windows at the home, it gives you the option of experimenting radically with the house's decor. Here are some of the common windows styles that you can choose from for your house windows, along with their pros and cons:
Double-Hung Windows
Though it may sound like an uncommon name, this window style is likely one that you are very familiar with. Double-hung windows typically feature two large sashes that slide up and down within its vertical tracks.
Uses
These are used most commonly in homes with classic or traditional styling. However, these can now also be found in traditional-modern homes as well. Farmhouses and bungalows, for example, are some of the most common settings where you might find double-hung windows.
Pros
Double-hung windows come in a variety of styles and offer a wide selection.
Prices are generally reasonable, due to the wide availability of this window type.
Double-hung are normally easy to open and close, thanks to springs or weights.
Tracks are vertical, so they generally don't fill up with dirt.
Cons
Over time, the counterbalance springs can wear out or the sash cords can break. These windows require occasional maintenance to keep them operating smoothly.
The large opening can make this type of window a break-in hazard for determined intruders.
Casement Windows
These windows crank open in a horizontal fashion on hinges mounted at the top and bottom. While one side remains stationary, the other side pivots open like a door. Casement windows are popular uPVC windows options for homes.
Uses
Casement windows are more modern as compared to double-hung windows and if positioned well, are very efficient for catching and directing cool breezes into the house.
Pros
Casement windows keep out drafts since the window seal is extremely tight.
Casement windows are great for catching the cool breeze and directing it into the house.
They also offer better security against intruders.
Cons
Due to the mechanical cranking mechanisms, they are subjected to more wear and tear.
Casement windows don't qualify as egress windows unless they are large.
Slider Windows
Slider windows are fairly simple in regard to their mechanism. They consist of side-by-side windows that horizontally slide along the top and bottom tracks.
Uses
Slider windows are very popular in the mid-century modern style homes. Their popularity shot up during the 1950s and 60s. Sliders are a great choice for residential windows if you have a habit of constantly opening and closing them.
Pros
Due to the fact that the sliders don't have any cranks or mechanisms, they prove to be very durable.
Slider windows tend to be cheaper than other residential windows due to the simplicity of their design.
Cons
The styling can somewhat be dated (which is why Fenesta manufactures aesthetically pleasing and structurally sound slider windows)
The tracks may fill up with dirt and debris which may require frequent cleaning. The sizes and shapes offered may be limited.
Fixed Windows
A fixed window is yet another common residential window type that uses a fixed glass pane window frame that neither opens nor closes. However, fixed windows do have several sub-types.
Uses
Fixed windows have proven to be the preferred choice for houses which do not need ventilation or egress, but only the view or light.
Pros
Fixed windows are permanently sealed which is why they are more energy-efficient than most other windows types.
It is a simple design yet works extremely well with modern home decor.
Fixed windows tend to be much cheaper than many other window styles due to the simplicity of their structure.
Cons
Fixed windows are likely to create excessive energy gains in typically warm and sunny climates.
Due to its design and structure, fixed windows can't be opened, which is why they provide no means of allowing in any fresh air.
Not only are windows an incredibly important architectural element but also extremely versatile, a combination which can elevate the decor of your house. Armed with the right knowledge, you can look through the list of window styles and options to choose the windows that work best for your home.

Sahil Ahuja
09 Jan 2019

Good product and awesome team.

Anil Singhal
09 Jan 2019

Happy with the quality and service Team

Subha Singh
09 Jan 2019

I like the service offered by fenesta. Its one of the best upvc window making company. Thanks to fenesta raipur and Mr.prakash

Nimesh Kher 
09 Jan 2019

It's great I have recently renovated my room with fenesta windows really mind blowing.

Rakesh Baweja
09 Jan 2019

Happy with the team and services