How Aluminium Doors Improve the Look of Your Home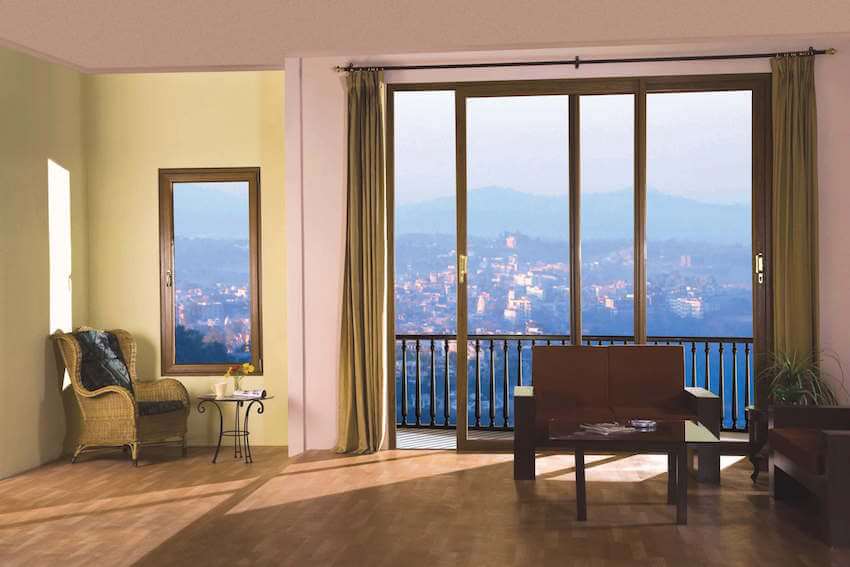 If you are looking to remodel your home or just want to give it a modern touch, you should consider replacing your old doors with aluminium doors. Aluminium is one of the most ideal construction materials and finds application in many household products. Aluminium is an inherently strong metal and is the material of choice for the manufacture of modern doors. Aluminium doors are reliable, rust-free, termite resistant, low maintenance, fire-resistant, and sustainable. Aluminium can also be recycled over and over again without any deterioration in quality.
Apart from the many functional benefits they offer, aluminium doors can also enhance the look and aesthetics of your home instantly. Beautiful and elegant doors can leave a lasting impression and aluminium doors are one of the best choices for revamping your home's design aesthetics. Built with slim profiles to allow maximum glass area and available with a variety of glass options, you can choose aluminium sliding doors, casement doors, etc. according to your tastes and preferences and add a graceful element to your home. Here's more on how aluminium doors may be the perfect choice for you:
Allow Ample Sunlight into the House
Whether installed in the living room or balcony, aluminium sliding doors are the perfect choice for allowing ample natural light into a room, which not only lets you switch off the lights during the day, helping save on electricity bills but also aids a warm and welcoming ambience inside the room, freshening up anyone's mood instantly. Aluminium sliding doors today are manufactured to ensure slimmer frames and more glass area, which ensures unhindered views of the outside as well. Installing aluminium sliding doors in small rooms is also a good idea as their space-saving design helps ensure easy operation.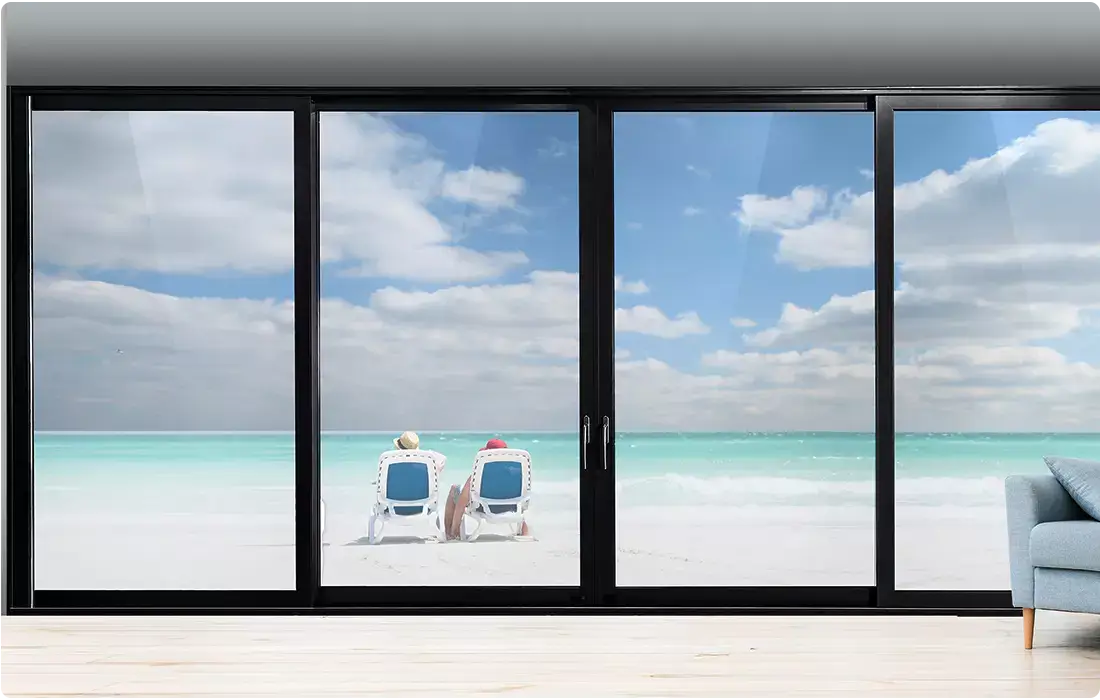 Choose from a variety of Frame Designs
There are numerous styles of aluminium door that you can choose from. Not only that, but the frames also come in various designs, with customisation options in colour, handles, glass, etc. that help ensure that you can find aluminium doors that fit seamlessly into the existing architectural design of your home, enhancing it even further.
Stay Connect with the Outside World
Aluminium doors provide a smooth and unhindered view of the outside and a seamless transition into the outdoors with their slim profiles and maximised glass area, easily blurring the boundaries between your home and the greenery outside. To ensure that your privacy is not violated, you can opt for smart glass or other glass options that allow you to enjoy the view without letting you be seen.
No Need for Repainting Aluminium frames, whether for double doors or sliding doors, are powder coated and not painted, which means that you don't have to worry about repainting the aluminium frame of your doors to make them look new again. With the special powder coating, aluminium doors stay as good as new for many years to come.
Requires Minimal Effort in Terms of Maintenance
Sturdy and durable and free from flaking or fading, aluminium doors retain their sheen for years and need very less in terms of maintenance. All you need to do to keep your aluminium doors as good as new is to give them a regular wipe down to remove any dirt or debris that may have accumulated over time and clean the glass with an appropriate glass cleaner.
Protection against Rainwater Seepage
Whether they are sliding, casement, or slide and fold, aluminium doors are designed especially with rain tracks that allow rainwater to collect and drain out, preventing any seepage inside the house. Apart from the rain tracks, aluminium doors can also include a sill arrangement that helps prevent air pressure from entering the home along with the rainwater. Not only do aluminium doors help avoid a mess with their rainwater seepage protection, but also help improve the longevity of your interiors, keeping them away from the moisture that may harm or rot them.
Though often overlooked, doors and windows are a significant part of any home's façade and should be chosen with care and should be manufactured using only the best quality materials that offer durability, noise and thermal insulation, and are environment friendly.

Sahil Ahuja
09 Jan 2019

Good product and awesome team.

Anil Singhal
09 Jan 2019

Happy with the quality and service Team

Subha Singh
09 Jan 2019

I like the service offered by fenesta. Its one of the best upvc window making company. Thanks to fenesta raipur and Mr.prakash

Nimesh Kher 
09 Jan 2019

It's great I have recently renovated my room with fenesta windows really mind blowing.

Rakesh Baweja
09 Jan 2019

Happy with the team and services