Contemporary Window Designs with Air-Tight Seals to Make Your Home Comfortable And Stylish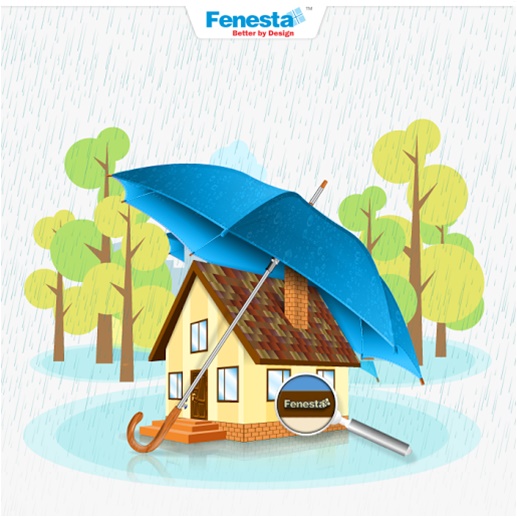 You might have come across a lot of home owners who are frustrated with their leaky windows and doors. Such types of windows not only cost them comfort but also add to their electricity bills. Leakage from windows is not just linked to rains, its also a problem leading to air leakage and dust ingress Leaky windows can let cool air in summers and hot air in winters to escape from your house. As a result, you have to run your air conditioners and heaters for a longer time than the usual, thereby increasing your energy bills. However, installing windows with air-tight sealing designs can make your house energy efficient in very little time as well as money.
Fenesta brings to you a range of contemporary window designs that add to the glamour of your home and also feature air-tight seals to prevent the invasion of foreign elements like noise, dust, rain and heat into your home:
1.Sliding Windows
Sliding windows have two or more horizontal sashes fitted with rollers at the bottom for swift movement. Extremely stylish, they are a perfect choice for patios and kitchens. When closed they get completely air-locked and provide minimal passage to rainwater, dust or sound to enter your home, thus maintaining a healthy environment inside. .
2.Casement Windows
An evergreen choice casement window features a sash that is pivoted from the side on an outer frame. Sashes can open inwards or outwards, to the left or right, thereby allowing good air flow. Supremely energy efficient due to its design, it can also bring down noise levels drastically when made with correct glass and kept in closed position. An ideal solution for people living near airports, rail-tracks or busy traffic junctions, and aspiring for a peaceful environment at home.
3.Fixed Windows
As the name suggests, fixed windows are non-operating windows. Also referred to as picture windows, they are installed primarily to offer a few benefits, including an unobstructed view of outside, allow light into the room and enhance the aesthetic of a home. By virtue of being fixed they provide maximum insulation against all kinds of external elements and are highly energy efficient.
4.Tilt and Turn Windows
This is a versatile window with a sash that can tilt open at an angle from the top for draft free ventilation or swing inwards allowing a breeze of fresh air to rush in. A wonderful mix of design and functionality, tilt & turn window is an innovation that ups the style quotient of your home, and provides superior insulation when in closed position due to its air-tight seals.
5.Villa Windows
Be it style, sealing or security, villa windows tops in all the aspects. Apart from keeping your houses cooler during summers because of its energy efficient design, it prevents insects and burglars from entering into your premises. It is the first and only UPVC casement in the world that has a twin sash, a bug mesh and a grill all built into one system, making it the perfect solution for Indian villa homes.
6.Glass to Glass Windows
This type of design has a fixed window unit where glass panes are neatly joined together without using any mullions. Besides, they offer a seamless view and ensure maximum sunlight into your home.
Installing any of these windows will not only help you to lessen your energy bills and insulate your home, but will also add aesthetic to your space.

Sahil Ahuja
09 Jan 2019

Good product and awesome team.

Anil Singhal
09 Jan 2019

Happy with the quality and service Team

Subha Singh
09 Jan 2019

I like the service offered by fenesta. Its one of the best upvc window making company. Thanks to fenesta raipur and Mr.prakash

Nimesh Kher 
09 Jan 2019

It's great I have recently renovated my room with fenesta windows really mind blowing.

Rakesh Baweja
09 Jan 2019

Happy with the team and services