uPVC System – A Brief History Jul 26, 2016 By &nbspFenesta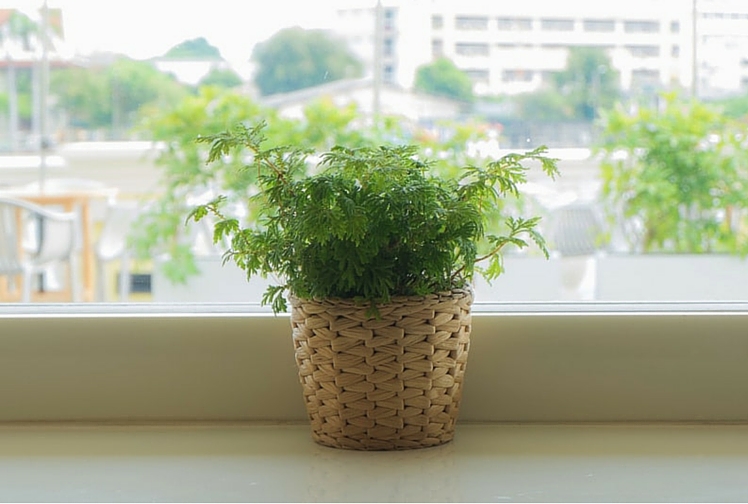 Evolution of an economical and environment-friendly material With our current lifestyle, on an average, we spend 90% of our time indoors. Therefore, our windows and balconies are the closest and most convenient options for us to rekindle our relationship with nature. Given this, windows should be given special focus during construction of buildings while considering various factors like environmental sustainability and cost effectiveness. Unplasticized Polyvinyl Chloride (UPVC) is a rare material that delivers all your requirements comprehensively. The incredible combination of properties it has to offer has contributed to its widespread utilization. According to the British Plastics Federation (BPF), about 80% of the world's windows today are made of UPVC. Here is a glimpse of UPVC's timeline and the way it evolved to affect the architectural scenario eventually.
Before UPVC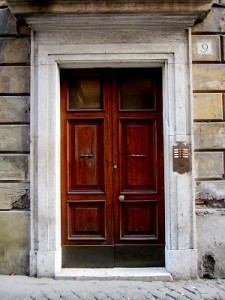 Windows have a long winding history; they started as mere holes in walls for ventilation purposes. Nevertheless, the framing of windows is a relatively recent phenomenon with some of the first frames made of timber, lead and iron in the early 16th century. Glass windows were a rarity then, and they were first seen on magnificent Georgian architecture in Britain. In the early 19th century, metal-framed windows became popular with the middle and lower classes of society as the costs of production of glass and metals dropped due to the Industrial Revolution. However, lead lacked security and iron were heavy and required maintenance. Therefore, these were soon replaced with a newfound element, Aluminium in the early 20th century. It was readily available, light, durable, and resistant to weather stress. But aluminium being a good conductor of heat, offered very low thermal resistance during harsh weather conditions. This resulted in the discovery of plastics and polymers later in that century, taking the industry by storm.
Origin of UPVC
Polyvinyl chloride (PVC) had gained extensive popularity by the mid-20th century. It's biological and chemical resistance, easy production and low cost, and flexible workability brought it a commercial success in various applications like the pipeline, plumbing, insulating, construction, and later as material for window frames. It is an excellent material with properties similar to aluminium but with added thermal resistance. However, it offered limited security and durability of merely 5-7 years. This was a problem until it was discovered that without the addition of plasticizers, PVC imbibed properties similar to wood. This came to be known as UPVC and was used as a replacement for aluminium and wood in windows, doorframes, and in other construction applications like plumbing and drainage systems. First recorded commercial use of UPVC started in Germany in the 60s and soon spread to England and Ireland.
Commercial Popularity of UPVC
The impressive properties of UPVC like rigidity, lightness, thermal and weather resistance, durability, and low cost of production made it a huge commercial success. It is highly recommended by builders and architects till date, for its versatility and utility, especially as a window framing material. It has gained wide acceptance amongst home owners as well due to its superior thermal insulation, a result of its air-tight design and low thermal conductivity, that helps maintain the temperature of the room thus reducing the spends incurred on running of heaters and air-conditioners. Frames made from UPVC are also leak proof and frost-free. Unlike wooden or metal windows & doors, they require very low maintenance with just regular cleansing with warm soap water. Previously available only in white, they can now be customized in vibrant colors or even with a wooden finish to complement decors of buildings. An additional survey from BPF states that UPVC stays viable and strong for more than 20 years at a stretch and makes up for 90% of the replacement windows that are installed in the world now. UPVC is an energy-efficient material, reducing electricity utilization by minimizing dependence on temperature regulation, thus saving precious fuel and keeping your bills low. UPVC has brought about a revolution in the fenestration industry by providing a low cost, durable and environment-friendly alternative for construction materials.

Sahil Ahuja
09 Jan 2019

Good product and awesome team.

Anil Singhal
09 Jan 2019

Happy with the quality and service Team

Subha Singh
09 Jan 2019

I like the service offered by fenesta. Its one of the best upvc window making company. Thanks to fenesta raipur and Mr.prakash

Nimesh Kher 
09 Jan 2019

It's great I have recently renovated my room with fenesta windows really mind blowing.

Rakesh Baweja
09 Jan 2019

Happy with the team and services